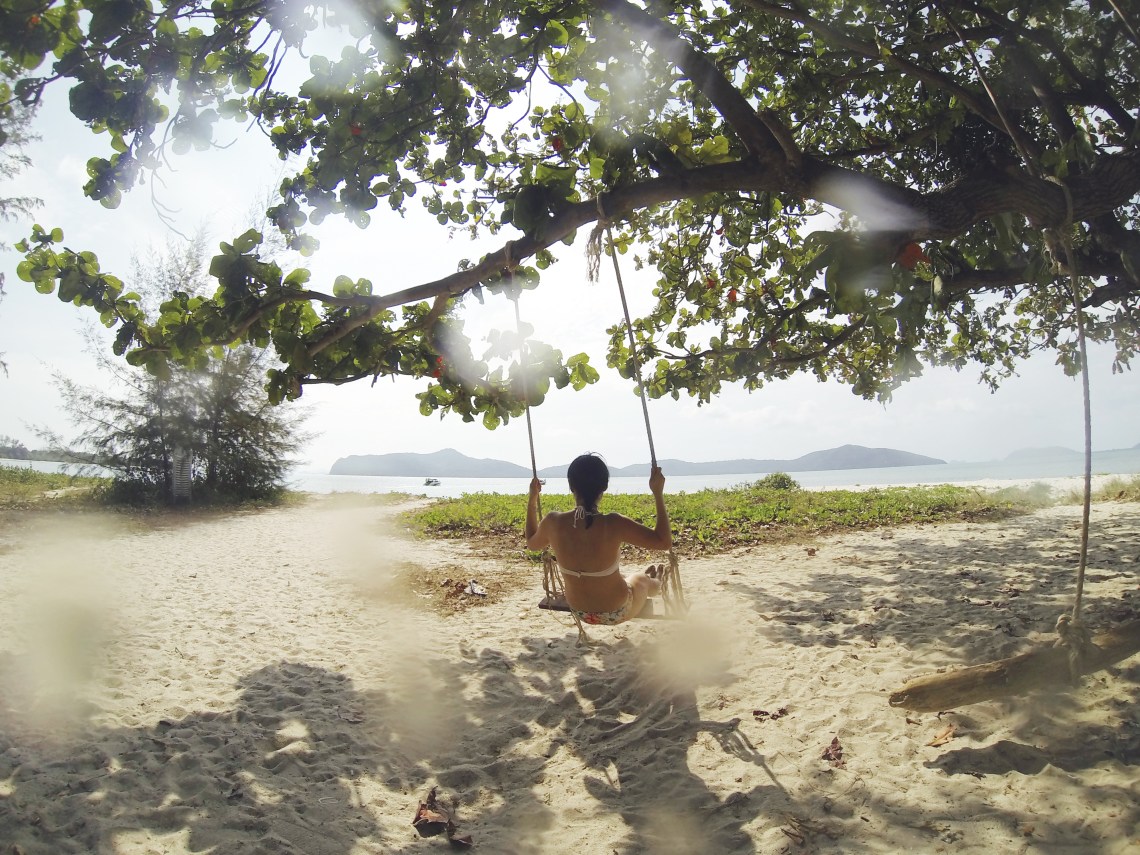 "Life is all about how you handle Plan B."
What if you never prepared for Plan B? What if you just assumed your life would (more or less) follow the path you had envisioned? For me, it wasn't until my Plan A got destroyed before I even noticed this quote hanging on the wall in my room. It was almost there to laugh at me for being so naïve as to think college would go in the direction I had always imagined.
It was there to tell me that life had other plans for me, foreshadowing my struggle of trying to figure myself out.
Ever since I was little, I had an interest in any and all sports. While many girls played with make up and dolls, I was outside with my brother and his friends playing kickball and baseball. From my first travel team at the age of 5, I fell in love with the game of soccer. I spent my days going to practices and tournaments in the hopes of one day playing in college. By the summer of my sophomore year, I was committed to play at Marquette. Everything I had worked so hard for had finally paid off. While I was never one to get straight A's, this game was something that made me more proud of myself and more confident in my abilities than anything had before.
Throughout high school, I always followed in the shadow of my older brother, trying to live up to the name he built and left behind. While I was yet again going to do that at Marquette, I was prepared to prove myself to be more than just "B Ciesiulka's sister." Even though the thought of older college players, coaches, preseason, and just about everything else scared the shit out of me, I knew it was where I was meant to be.
After [barely] surviving preseason, our first game had finally come. Stepping out onto the field for warm ups, I had no idea that would be the last time I would play soccer for Marquette… or at all.
This was nearly 2 years ago, and the battle to get back to 100% is still not over. A torn ACL turned into 3 (soon to be 4) surgeries involving disgusting blistering, torn cartilage, bone tissue death, a cartilage transplant, endless trips to the doctor, and far too many disappointments. I am still unable to run, jump, or do most things that involve physical activity, making this nightmare seem everlasting.
Now here I am, kicking myself for not stepping outside my comfort zone and for defining myself strictly as a soccer player.
I'm lost and confused, unable to figure out who I am, while desperately searching for clarity.
What I've come to realize, however, is that I get to start a whole new story; I get to redefine myself. Over the past couple years, people have come and gone. I, myself, am someone completely different. I keep waiting for the answers to just come to me when I have yet to really go look for them. The best part about not having a backup plan? The opportunities are endless. You can start a new journey wherever you want, doing whatever you want. You just need the courage to take the first step. You'll find that there's so much of the world you have yet to see and so much more to you left to discover.
Personally, I'm still attempting to find the courage to take that first step, but I know I will get there eventually. I'm ready for that change in my life and in myself. I'm ready to believe that amazing things lie ahead, even if I don't know what they are just yet. What I left behind will always be a part of me, and I am forever grateful for the opportunities I was given, as well as the people I met along the way. But, it's time to move on to Plan B, whatever that is.
It's time to have a little faith in not knowing.