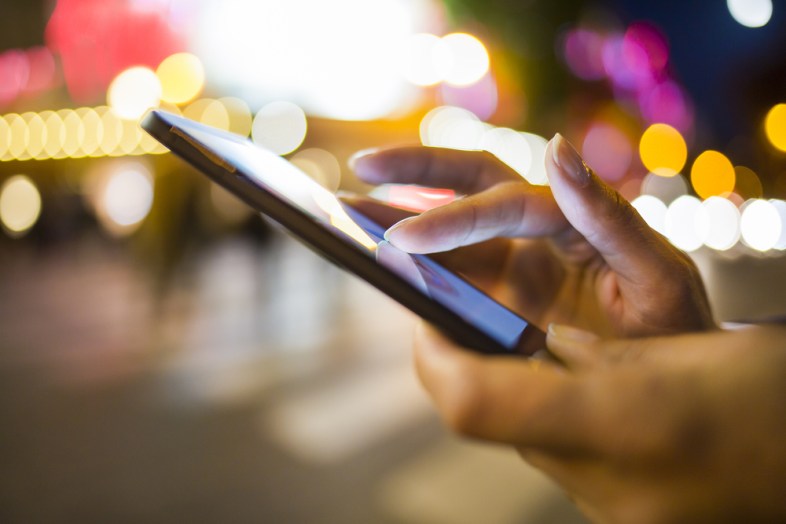 Never would I ever have pegged myself as a "Tinderella" searching for her Tinder-fella, but a boring snowy afternoon led me to make one, and now I'm addicted to the swiping craze. Though I thought of it only as a hookup app, I've been proven wrong, and I've actually talked to a few genuinely nice guys on it. Yes, the idea itself is superficial, judging whether or not you like someone based on a few pictures.
But, in reality, we're judged first on our appearance before we get to know someone personally, so I don't find it all that awful. I tend to swipe right on guys that I'm attracted to, but there are certain qualities that make or break a borderline guy for me. As much as girls are called "basic," and told that we all pose the same, I've noticed similar trends among guys too. These observations definitely determine my decision on which way to swipe.
95% swipe right- Like
1. If you are wearing any kind of military uniform.
Yes, yes, absolutely, let's talk you handsome gentleman. Even if your bio is stupid, or you're not that cute. The uniform can overcome innumerable faults.
2. A picture on a boat.
Maybe it comes with the territory of being a Long Island gal, but I am kind of a boat hoe. Even if you're too old for me, even if your bio says you're 5'7, I will probably still swipe right if you are pictured on a boat. Boys, if you have boat pictures, use them. Even if it's not your boat.
3. A picture of you playing a sport.
Lacrosse, rugby, and hockey are the ones that I've seen most. Yes. Baseball. Basketball. Whatever. Ladies love athletes.
4. A picture with something cute.
A dog, a cat, maybe a niece or nephew. As long as it doesn't look like it's your baby.
5. Any kind of outdoorsy picture.
Hiking, fishing, even just on the beach. It shows that you're into more than just selfies, that you like to go out and explore, to go on adventures.
95% swipe left- NOPE!
1. If it's a tool pic.
muscles out, mirror pic with a serious face. Wifebeater, earring, snapback, yeah, you know exactly the type of guy I'm talking about. Maybe because it's not what I'm into, but no matter how cute you are, if your pic is a d-bag pic, I'm gonna have to say no.
2. Pictures with girls.
WHY? Aren't you trying to meet girls? Why do you introduce yourself as a man who already has hoes? You're letting us know already that we're going to be one of many, a side hoe at best, and if a real relationship comes, it will be one of comparison to other females in your life and of probably jealousy. Yes, it's crazy, but we like to pretend that we're the only lady in your life- except your mom of course ☺
3. Naked/semi-naked pictures.
Do I really need to explain that girls don't want to see your bare ass? Please.
4. If you're drinking in every picture.
This may work with some girls but I don't do the hookup-only thing, so these pictures show me you're not serious at all, and that you're just out partying all the time.
5. If your picture is too artsy or posed looking.
Or God forbid, professionally taken- goodbye. You're trying too hard. The only types of professional pics I swipe right for are the endearingly awkward senior portraits or business headshots- I adore dorks.

For more raw, powerful writing follow Heart Catalog here.