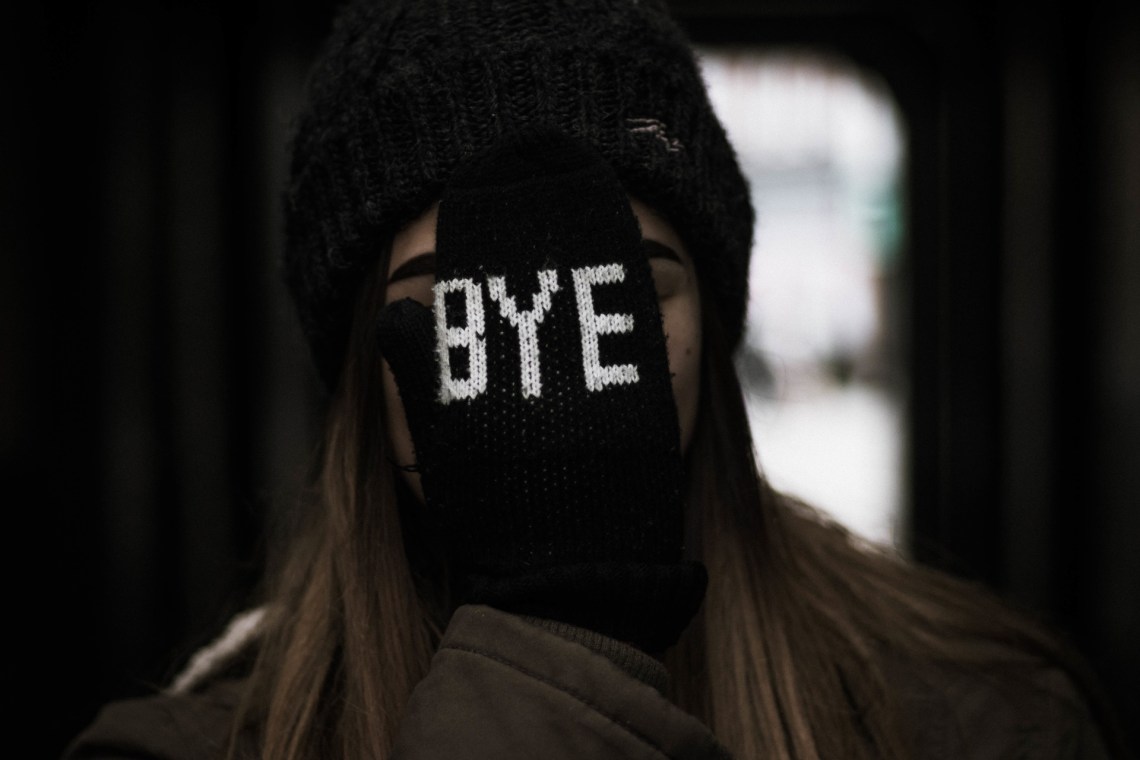 I believe that each year in our lives is significant in ways we don't realize until the end of one, or maybe at some point much later in life. For most of the last quarter of this year, there have been a lot of memes and statements on Facebook about how 2016 was just the Worst. Year. Ever.
And sure enough, there are a million reasons (to quote Lady Gaga), if you just opened your social media or checked the news or received messages from your friends and family—there's a ton of sources to find bad news that happened throughout the year.
And then there was also some personal shit you had to go through on top of that. Maybe one of those personal moments (and I'm absolutely not speaking for myself) was learning to let go of someone you were in the middle of deeply caring about, which was probably one of the most difficult things you've ever had to do in that department. It didn't matter how many pages you had to flip to get you both on the same one if the two of you weren't actually on the same book in the first place. Aside from the personal and worldly letdowns, however, this year undoubtedly had its good moments that you could just as easily find on social media or even in your own life (and then post it on social media) too. It just tended to get overshadowed by the next bad thing that came around. And it was almost like a pattern.

So maybe 2016 was not the best year, and I get that everyone is so eager to get this year over with because they're "so done like I can't deal anymore." More than anything, 2016 could be pegged as a year for growth, be it personally or economically or spiritually—whatever. Some patches of it were difficult to get through, but growth never happens in the place of comfort anyway. On the other hand, I feel like 2016 is like that kid in the movie that everyone has a problem with because he just seems to screw everything up, but he really doesn't mean to—he just wanted to help however he could.
So I think we should cut 2016 some slack. There are still a few weeks left until the next year arrives, and at this point, anything can happen. And if you're a realistically optimistic person like I am, you would have a little faith in 2016 that something good can still come out of it.
Think buzzer beater. Think photo finish. Think box of chocolates. Think whack-a-mole. Think plot twist, like when Eomer and Gandalf showed up with the Riders of Rohan at Helm's Deep. Well, maybe that's extremely optimistic, but you get the point. And by the way, in case you've forgotten what happens to the kid at the end of the movie, that kid redeems himself, and not just in a mediocre "mmmkay" kind of way.
That kid is vindicated from all the shit he dragged everyone through, and he does it big time. And the last line from that scene is his parent/guardian/mentor telling him, "You did good, kid." And ultimately, that's all that kid ever really wanted to hear. 2017 is going to be great. You know it, I know it, and everyone knows it.
That's what we're all hoping for. But right now, 2016 could really use some hope too. And if you're the totally independent person who prefers not to depend on anyone else, much less an abstract metaphor, then you could still totally be your own miracle—or even better, someone else's—before the year ends. However way you see it, whichever way you pivot, the decision is entirely yours to make.