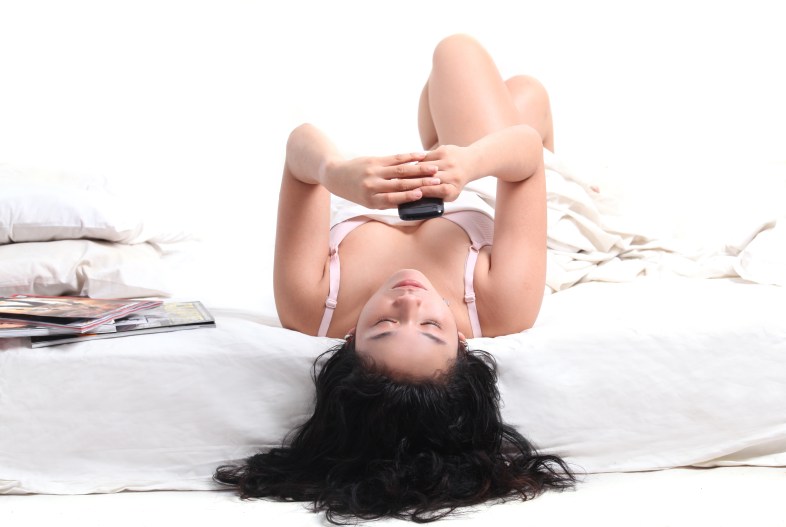 In this most modern day, a girl can accomplish almost anything online. From shopping to paying bills to finishing a degree, the digital age has fed every desire with an answer of convenience.
Most recently, at least to me, is the notion of online dating. Sure, there have been dating sites floating around for at least a decade, but with them is always the stigma of both excusing yourself for accepting this otherwise really low point modern marvel in your love life, while also feeling the need to appropriately lie explain yourself—and your decisions—to friends and family.
With the new age, though, comes the need to facelift even the most modern ways of finding love, and with that comes the controversial dating app: Tinder. Since its not-so-modest beginnings, Tinder has been known around college campuses as "the hook up app" but its bitter scrutiny still doesn't stop almost everyone I know from using it.
So what is all the hype about? I'm a modern girl—we are modern people—and this really is just the next step in making our lives more convenient . . . right? When I first logged in, Tinder had grabbed all of my Facebook information to create my profile. As a girl who is perhaps a touch more open than she ought to be, I was frightened at first (hell, my Facebook 'about me' says something about drinking bourbon and wearing shirts as dresses), but where was my shame? In the Tinder app, of course! I moved on to set the preferences of who I wanted to see, where I wanted to see them, and how old I wanted them to be.
With a few accidental swipes to the right and many, many more swipes to the left, I saw a plethora of semi-eligible men; but mostly what I noticed was humor, and not in the 'haha' funny kind-of-way. Some of these guys posted pictures of their children, some posted pictures with captions that read "DTF" (WTF??!!), and the most heinous: the men who had multiple selfies as their default pictures (to me, the unpardonable sin).
Tinder, at most, was laughable. I saw some redneck guys, some professional guys (I mean, sort of), and hey, even an ex-boyfriend or two. As I continued to swipe and match with these men, I couldn't shake the frightened feeling of being recognized when I was around town, you know, when I'm not on my phone trying to find a boyfriend.
To say it again, I'm a new-age girl. I fancy convenience, reliability, and predictability, but let's be honest: the coolest guy you meet on Tinder has some semblance of being the tallest midget. The best of the worst. Au Revoir, Jimmy, 29, who happens to be DTF; Auf Wiedersehen, Andrew 24, who has a hard time starting conversations; Swipe you never, Tyler, 31, who just had two too many selfies. So long, Tinder. This modern girl just isn't quite ready for you.

For more raw, powerful writing follow Heart Catalog here.