Middle names are special. Some carry the legacy of family members or friends, and others hold special meanings through their origins. Most often, middle names aren't commonly shared with others until asked, therefore keeping them close to us while preserving their beauty and power. Use this list of middle names for boys to find the perfect name to fit your baby boy. The list includes names of all syllables (one-syllable, two-syllable, etc.) to accommodate names of all different cadences. Explore the meanings behind certain names below and decide which unique middle name sounds just right.
Baby Name Advice
Have you been looking at hundreds of names and now are wondering how to decide? Don't fret, because the most important aspect of naming your child is ensuring that the name feels special and true to you. However, if you're looking for some advice, read over the tips below on how to decide on a name for your baby.
Full Name Focus: Before deciding on a name, write down various name options you like alone or together. Envisioning what your child's full name will look and sound like is important because it should flow and be cohesive. Pair together an assortment of first name, middle name, and last name combinations to see which one you like best in the end.
Pay Attention to Initials: Think about what your child's initials will be with their new name. Certainly, this doesn't take priority as long as you think their full name serves them well. However, you also don't want to give them initials that will scar their younger years.
Nickname Nominations: Are there any cute nicknames you want for your child? Think through what nicknames could stem from their first name, middle name, or initials.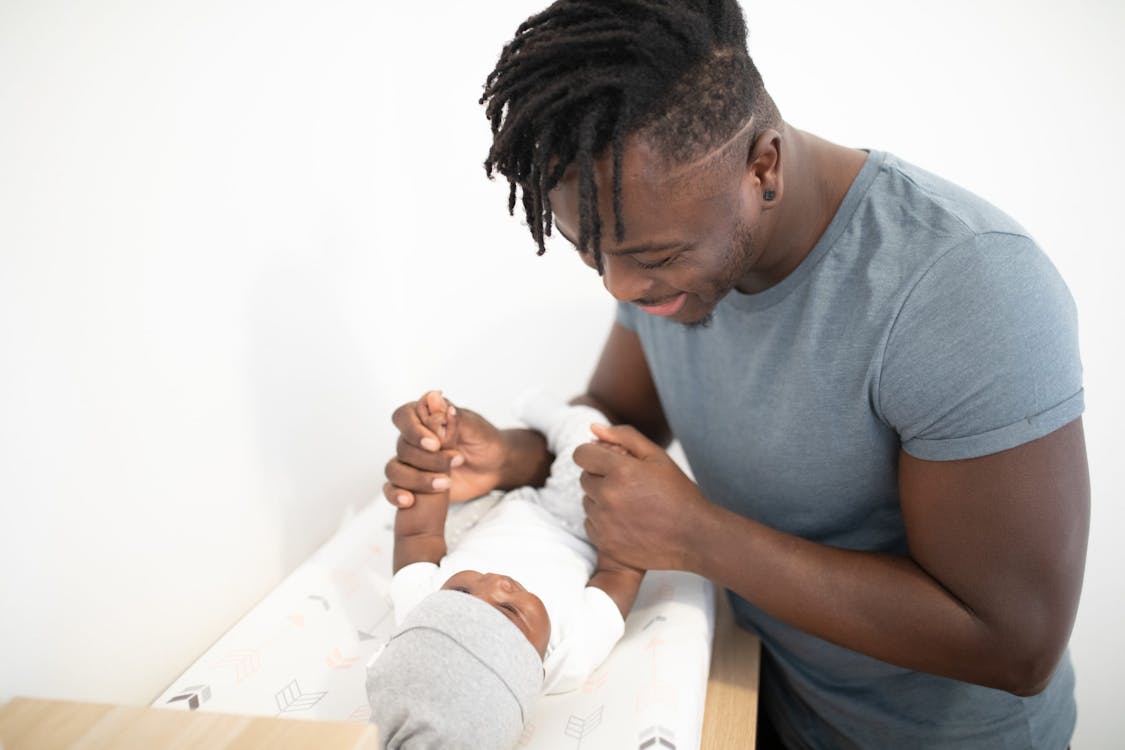 Unique Middle Names for Boys
Browse the list below to find a variety of fun middle names for baby boys. Choose a middle name that speaks to you and most of all, have fun! Boy names can be anything from classic to unique and lively so try not to think about it too much— just go with your gut. Your child is sure to love whichever name you choose so enjoy reading through this expansive list of boy middle names to find baby names that are right for you.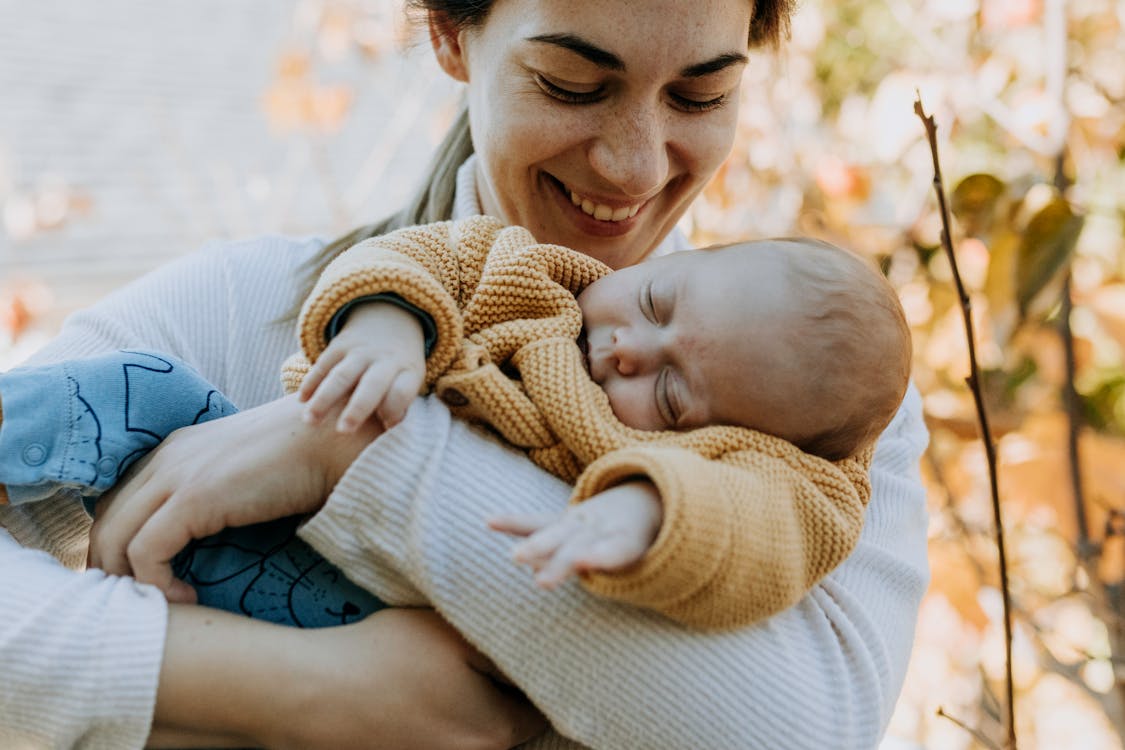 'A' Names
Ace
Origin: English
Meaning: Excellence
Aiden
Origin: Irish
Meaning: Comforting
Atlas
Origin: Greek
Meaning: To carry
Augustine
Origin: Latin
Meaning: The great, venerable
Austin
Origin: Latin
Meaning: Great
'B' Names
Bay
Origin: English
Meaning: Red hair
Beck
Origin: Old Nordic
Meaning: Running stream
Bodhi
Origin: Sanskrit
Meaning: Awakened
Bowie
Origin: Scottish-Gaelic
Meaning: Fair-haired
Briar
Origin: English
Meaning: Shrub with thorns
Bryn
Origin: Welsh
Meaning: Hill
'C' Names
Cairo
Origin: Arabic
Meaning: Victorious
Cash
Origin: English
Meaning: Wealthy
Charles
Origin: German
Meaning: Free man
Claude
Origin: French
Meaning: stems from "claudicatio" meaning limping or stuttering
Cole
Origin: English
Meaning: Swarthy
Cruz
Origin: Spanish
Meaning: Cross
'D' Names
Damon
Origin: Greek
Meaning: Gentle
Dana
Origin: Hebrew
Meaning: "God is my judge"
Dash
Origin: English
Meaning: Charming
David
Origin: Hebrew
Meaning: Beloved
December
Origin: Latin
Meaning: stems from "decem" meaning ten
Dex
Origin: Latin
Meaning: Right-handed
Drew
Origin: Greek
Meaning: Strong and manly
'E' Names
Easton
Origin: Old English
Meaning: derived from East + "tun" (enclosure)
Elijah
Origin: Hebrew
Meaning: "My God is Yahweh"
Emmett
Origin: Hebrew/English/German
Meaning: Universal
Emmanuel
Origin: Hebrew
Meaning: "God is with us"
Everest
Origin: Old English
Meaning: Dweller on River Eure
Ezekiel
Origin: Hebrew
Meaning: God's strength
'F' Names
Fiero
Origin: Italian
Meaning: Proud
Finn
Origin: Irish
Meaning: Fair
Finnegan
Origin: Irish/Gaelic
Meaning: Son of the fair-haired
Fletcher
Origin: Irish
Meaning: Arrow maker
Forest
Origin: French
Meaning: Woodsman, woods
Frost
Origin: Danish/Icelandic/Norwegian
Meaning: Someone with an unbending disposition
'G' Names
Garrett
Origin: German
Meaning: Spear, strength
Gavin
Origin: Scottish
Meaning: Godsend, white hawk
Grant
Origin: English/Gaelic
Meaning: Tall, big
Grey
Origin: British
Meaning: Grey-haired
Grove
Origin: English
Meaning: Topographic name for someone living near a grove or thicket
'H' Names
Haven
Origin: English
Meaning: Shelter
Hale
Origin: English
Meaning: Nook
Harper
Origin: English
Meaning: Harp player
Hayes
Origin: Old English
Meaning: Hedged area
Hendrix
Origin: Dutch/German
Meaning: Son of Hendrik
Heron
Origin: Greek
Meaning: Hero
Huck
Origin: German
Meaning: Bog
'I' Names
Indiana
Origin: American-English
Meaning: Land of the Indians
Indigo
Origin: Greek
Meaning: Indian dye
'J' Names
Jace
Origin: Greek
Meaning: Heal
Jaden
Origin: Hebrew
Meaning: God has heard
Jax
Origin: Spanish
Meaning: Short for Jackson
Jay
Origin: Sanskrit
Meaning: Victory, triumph
Jet
Origin: Dutch
Meaning: Mineral
John
Origin: Hebrew
Meaning: Yahweh has been gracious
Journey
Origin: American- English
Meaning: A trip or experience from one place to another
Justice
Origin: English
Meaning: Fair-minded
'K' Names
Kade
Origin: American-English
Meaning: Stout, sturdy
Kai
Origin: Hawaiian
Meaning: Sea
Kane
Origin: Irish/Gaelic
Meaning: Little battler
Kennedy
Origin: Irish/Gaelic
Meaning: Helmeted chief
Kent
Origin: Old English
Meaning: Edge
Knox
Origin: Scottish
Meaning: Round hill
'L' Names
Lane
Origin: French
Meaning: Wool
Lawrence
Origin: English
Meaning: Bright one, shining one
Legacy
Origin: English
Meaning: Inheritance
Leif
Origin: Old Norse
Meaning: Beloved
Leo
Origin: Latin
Meaning: Lion
Levi
Origin: Hebrew
Meaning: Pledged
Lior
Origin: Hebrew
Meaning: My light
Louis
Origin: German/French
Meaning: Renowned warrior
'M' Names
Maison
Origin: German
Meaning: To make
Matthew
Origin: hebrew
Meaning: Gift of Yahweh
Matisse
Origin: French
Meaning: Gentle spirit
Maverick
Origin: American-English
Meaning: Independent man
Maxwell
Origin: Scottish
Meaning: Spring or stream
McKinley
Origin: Scottish/Gaelic
Meaning: Son of the white warrior or learned ruler
Meridian
Origin: Latin
Meaning: Highest point
Montana
Origin: Latin
Meaning: Mountainous
'N' Names
Nash
Origin: English
Meaning: Ash tree
Nate
Origin: Hebrew
Meaning: God has given
Nathaniel
Origin: Hebrew
Meaning: God has given
Neil
Origin: Irish
Meaning: This word can mean cloud, passionate, or champion depending on its derivation
Niall
Origin: Irish/Gaelic
Meaning: Champion
Nicholas
Origin: Greek
Meaning: Victory of the people
Noah
Origin: Biblical/Hebrew
Meaning: Repose or rest
Nova
Origin: Latin
Meaning: New
'O' Names
Ocean
Origin: English
Meaning: Body of water
Odysseus
Origin: Greek
Meaning: Victim of enmity
Oliver
Origin: Latin
Meaning: Olive tree planter
Oren
Origin: Hebrew
Meaning: Pine tree
Orion
Origin: Greek
Meaning: Dawning
'P' Names
Pace
Origin: English
Meaning: Peace
Paul
Origin: Latin
Meaning: Small, humble
Paxton
Origin: Latin
Meaning: Peace town
Penn
Origin: Old English
Meaning: Enclosure, hill
Peyton
Origin: English
Meaning: Fighting man's estate
Pike
Origin: Old English
Meaning: Hill
Prince
Origin: Latin
Meaning: Chief
Puck
Origin: Old English
Meaning: Mischievous
'Q' Names
Quest
Origin: English
Meaning: Voyage
Quincy
Origin: French
Meaning: Estate of the fifth son
Quintin
Origin: French
Meaning: The fifth
'R' Names
Rain
Origin: American-English
Meaning: Abundant blessings from above
Ray
Origin: English
Meaning: Beam of light
Reed
Origin: English
Meaning: Red-haired
Reese
Origin: Welsh
Meaning: Ardent, fiery
Rhett
Origin: Welsh
Meaning: Fiery
Riley
Origin: Irish
Meaning: Rye
Rio
Origin: Spanish
Meaning: River
Ryder
Origin: American-English
Meaning: Knight
Rye
Origin: Irish
Meaning: Island meadow
'S' Names
Samuel
Origin: Hebrew
Meaning: Name of God
Scott
Origin: Scottish
Meaning: Wanderer
Scout
Origin: Old French
Meaning: To listen
Shae
Origin: Irish/Gaelic
Meaning: Admirable
Shale
Origin: English
Meaning: Nickname for shambler
Shirley
Origin: English
Meaning: Bright meadow
Slate
Origin: Middle English
Meaning: Split, break
Steel
Origin: Old English
Meaning: Hard working
Steven
Origin: Greek
Meaning: Wreath, crown
Sutton
Origin: Old English
Meaning: Southern settlement
'T' Names
Terry
Origin: Old German
Meaning: Power of the tribe
Theo
Origin: Old German
Meaning: Brave people
Thomas
Origin: Aramaic
Meaning: Twin
Tiago
Origin: Portuguese
Meaning: Supplanter
Tiller
Origin: Old English
Meaning: Occupational name meaning "to till"
Tobias
Origin: Hebrew
Meaning: God is good
Topher
Origin: Greek
Meaning: Bearing Christ
Torrie
Origin: Japanese
Meaning: Bird
Trey
Origin: Middle English
Meaning: Three
Tucker
Origin: English
Meaning: Occupational name for a fuller
'U' Names
Ulysses
Origin: Latin
Meaning: Wounded in the thigh
Uriah
Origin: Hebrew
Meaning: God is my light
'V' Names
Valentino
Origin: Latin
Meaning: Strong
Valor
Origin: Latin
Meaning: Worthiness, bravery
Van
Origin: Dutch/Afrikaans
Meaning: Of, from
Vaughn
Origin: Welsh
Meaning: Small
Vern
Origin: Old French
Meaning: Alder grove
Verse
Origin: Old English/Old French
Meaning: A line in writing
Victor
Origin: Latin
Meaning: Conqueror
Vincenzo
Origin: Italian/Latin
Meaning: To conquer or win
'W' Names
Wade
Origin: English
Meaning: Traveler by the ford
Walker
Origin: English
Meaning: Fuller of cloth
Waylon
Origin: English
Meaning: Land beside the road
West
Origin: Old English
Meaning: Western stream
Winston
Origin: Old English
Meaning: Joyful stone
Wilde
Origin: German
Meaning: Hunter
Worth
Origin: English
Meaning: Enclosure, homestead
Wyatt
Origin: English
Meaning: Derived from the Old English name "Wigheard" this name means "wig" (war) + "heard" (hardy, strong, brave)
Wynn
Origin: Old English
Meaning: Friend
'X' Names
Xavier
Origin: Arabic/Basque
Meaning: Bright, splendid, new house
Xion
Origin: Japanese
Meaning: Remembrance or "I won't forget you"
'Y' Names
Yale
Origin: Welsh/Old English
Meaning: Heights, upland
Yosef
Origin: Hebrew
Meaning: God shall add
'Z' Names
Zachariah
Origin: Hebrew
Meaning: "The Lord has remembered"
Zayn
Origin: Arabic
Meaning: Beauty, grace
Zenith
Origin: English
Meaning: Top, peak
Zeppelin
Origin: German
Meaning: Airship, blimp
Zion
Origin: Hebrew
Meaning: Highest point
–