Revealing the gender of your baby is an exciting moment for you and all of your loved ones. In recent years, gender reveal parties have grown in popularity as they celebrate if your new baby is a little girl or boy. Whether you're searching for gender reveal party ideas, or would just like some inspiration for photo announcements, read the gender reveal ideas below. They are sure to spark your imagination and kick off your planning!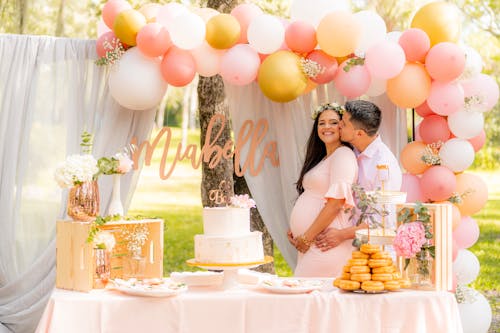 Gender Reveal Party Checklist
Whether you're trying to save money or have no limits, there are ideas and items for everyone! It's important to know how much you want to spend, so you don't go overboard. Tip: For those on a tight budget, make DIY gender reveal crafts for party decor or games!
Invitations
Once you know the sex of your baby, be sure to set a date and send out your invites. One thing to think about is if you want to have the reveal party and the baby shower as one event or separate events. Then, think through theme ideas and find invites that match. There are beautiful, free templates on websites like Canva that you can print and send. There are also cards that you can design and order off websites like Shutterfly.
Party Planning
Once your invites are out and a theme is set, it's time to decide on fun decor, party favors, games, and food.
The Big Reveal
Deciding how you want to reveal the gender of your baby is a key part of your party.
Party Planning: Unique Baby Shower & Gender Reveal Party Ideas
Colored candy

Sweet treats dipped in colored chocolate or frosting.

Fun cocktails colored according to the baby's sex.

Appetizers, like deviled eggs colored with food dye in pink or blue

Cute toppers to add on top of cakes or cupcakes that insinuate the baby's gender

Cups, plates, napkins, and other dishware can be used to indicate the baby's gender or for theme decor.
Party Games
A great party idea is to have a poll going to see whether your guests think it's a girl or a boy. They can tally a divided chalkboard or carry around provided photo props like bow-ties or mustaches.

Take a twist on old classics and go bobbing for pacifiers!

There are so many fun games to play at a gender reveal party or baby shower. Be sure to browse this extensive list curated by

Pampers

.
Decor
Gender Reveal Ideas 
Delicious Gender Reveal Ideas:
Food brings people together like no other so, why not incorporate it into your reveal? These ideas that incorporate baked goods and various types of candy are great baby gender reveal picks that everyone can participate in.
Gender Reveal Cake
Have a cake or cupcake filled with pink frosting for a girl or blue frosting for a boy. When it's time to cut the cake, you and your guests will get an extra sweet treat by discovering the sex of your baby! Not to mention, a cake pop or a cookie makes a great party favor for guests to take home and enjoy.
Gender Reveal Lollipops
A fun idea is handing out lollipops to loved ones, and the color that lies beneath the wrapper reveals the gender.
Gender Reveal Hershey Bar
Her(she)y's or Hers(he)y's? Color in the "she" or "he" section of a Hershey's bar and wrap a teasing note around the surface. When the time comes, hand them out to your guests for a group unwrapping and revealing!
Gender Reveal Bubblegum
Chew a piece of bubble gum and blow a bubble a large as you can. If it's a girl, the gum is pink, and if it's a boy, the gum is blue.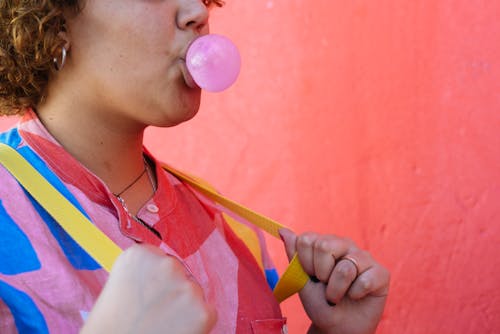 Creative, Unique Gender Reveal Ideas:
When thinking of your baby gender reveal, you want it to be a moment you enjoy and remember for a lifetime. Tailor your reveal to your interests to make that day extra special for you and your loved ones. Not to mention, a themed gender reveal party only adds to the fun and can make it the best gender reveal possible!
Gender Reveal Ball
If you're a sports fan, kick a ball filled with pink or blue confetti to reveal the gender.
Gender Reveal Burnout
If you're into cars, have a gender reveal burnout with blue or pink smoke.
Harry Potter Gender Reveal
A creative way to reveal your child's gender is by having a Harry Potter gender reveal party. Make a gender reveal potion or punch whose color reveals if the baby is a boy or girl.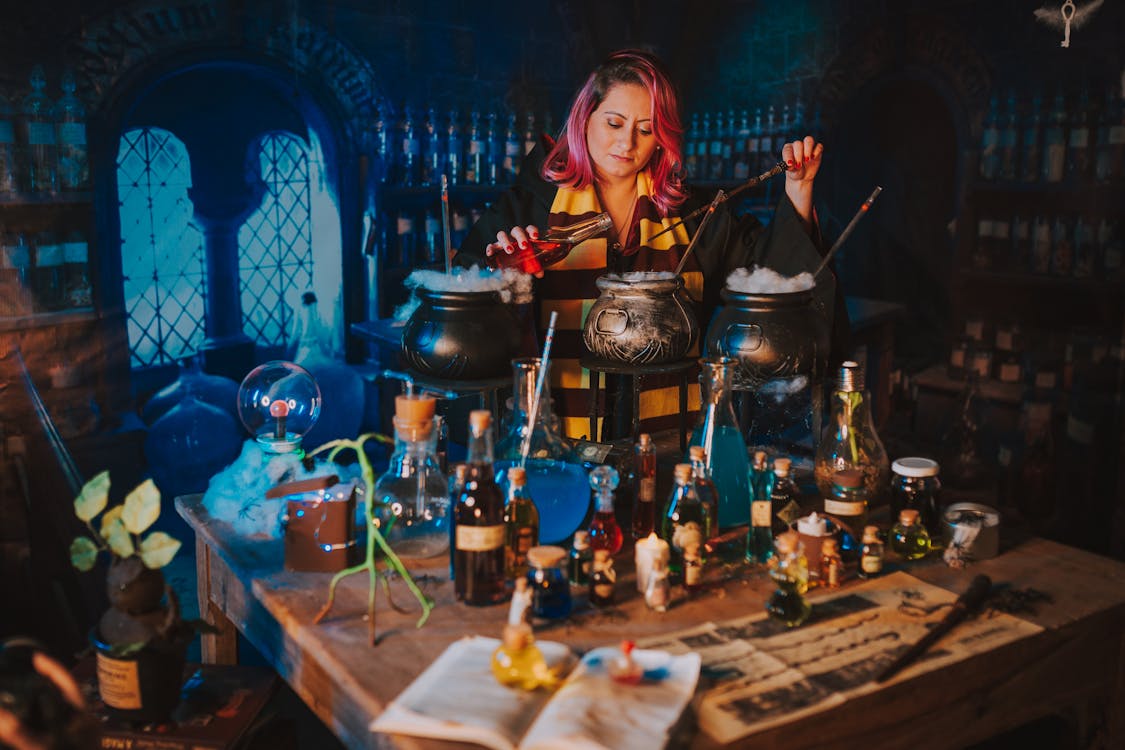 Scrabble Gender Reveal
Are you a lover of words? Spell out the baby's gender on a sign or with scrabble letters and take a photo as a sweet reveal idea.
Fun Gender Reveal Ideas:
These ideas put the "party" in gender reveal party! If you're looking for excitement, reveal the gender through one of these classic and colorful ideas.
Confetti Gender Reveal
Pop a confetti cannon! These small poppers are easy to find online and come with colored confetti inside them. If it's a girl, pink confetti will pop, or if it's a boy, blue confetti will pop.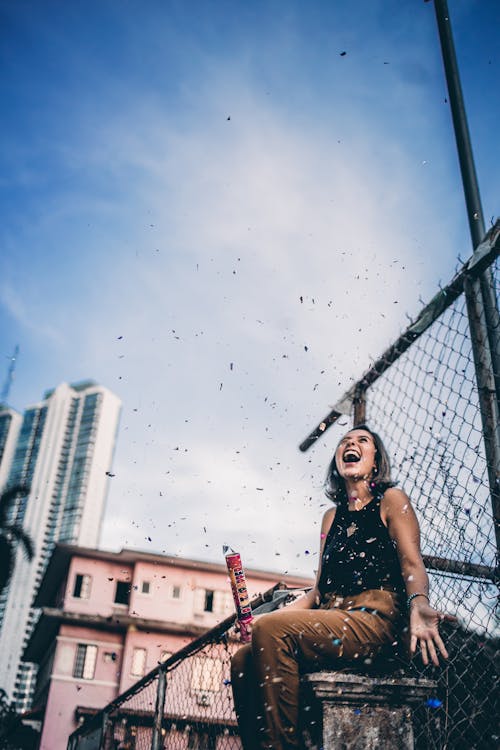 Smoke Gender Reveal
Play with colorful smoke! Having pink smoke or blue smoke billow around you at the reveal is an exciting way to uncover your baby's gender.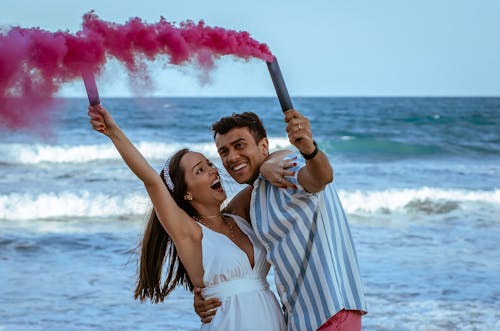 Piñata Gender Reveal
Hit a piñata! We all remember how much fun it was to whack a piñata when we were younger and have candy spraying out around us. Do this at your reveal party by having the piñata explode with pink confetti or blue confetti, depending on the gender of your baby.
Bath Bomb Gender Reveal
Drop a bath bomb in water and watch it explode pink or blue.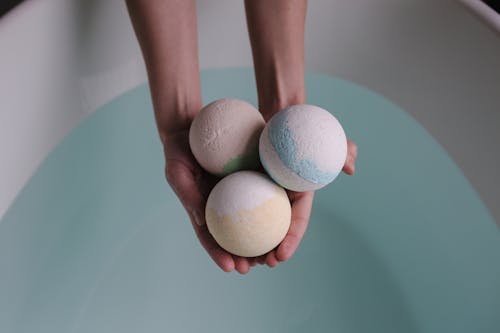 Silly String Gender Reveal
Spray colored silly string! Silly string is easy to find at your local party store. Think of how fun it would be to have a silly string fight with your loved ones to reveal the sex of your baby!
Gender Reveal Balloon
A fun way to uncover the gender is to release balloons from a gender reveal box. If it's a baby girl, release a pink balloon, and if it's a baby boy, release a blue balloon.
Gender Reveal Paint
Fill balloons with paint and have guests throw darts until they pop. Popping them will expose the colored paint inside and uncover the baby's gender! Ensure the balloon is a black balloon to ensure the paint color cannot be seen before popping.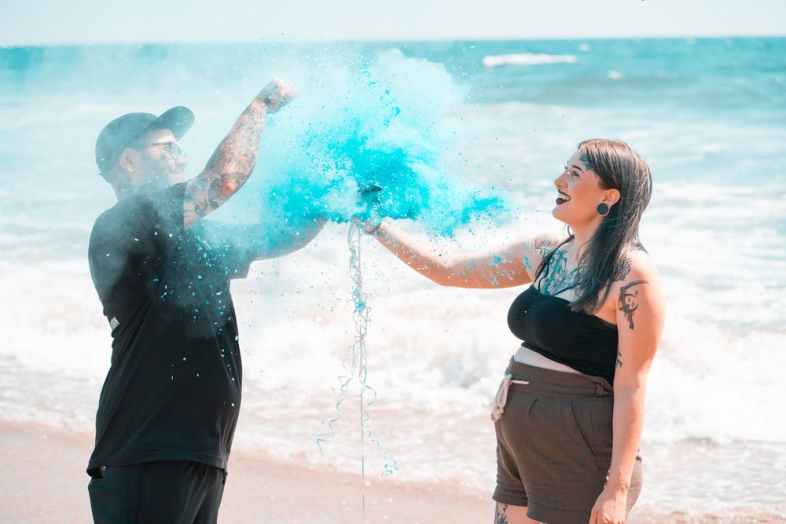 Cute Gender Reveal Ideas:
These baby gender reveals are too cute! They are the perfect way to capture a wholesome moment that you will always remember.
Gender Reveal Candle
If you're a sentimental person, a cute gender reveal idea is to burn a gender reveal candle or release paper lanterns.
Family Gender Reveal Photo
A sweet idea is to involve your other children or pets in the reveal. Have them hold a sign that announces the gender of their new sister or brother. This idea can also be used for a general pregnancy announcement with your children holding a "big brother" or "big sister" sign.
Virtual Gender Reveal Ideas:
If you can't have all of your loved ones near or want to be more budget-friendly, host a virtual gender reveal! There are so many programs now that allow us to call our friends and relatives via video chat. Download a program like Zoom, call those you want to share your reveal with, and use the ideas below to have a good time!
Homemade Backdrop
Create a fun backdrop to display behind you for your video call. Think of this as your party decor!
Record the Event
Record the reactions of those who attend.
Fun Dress Requirement
Have you and your guests dress in pink if they think it's a girl or blue if they think it's a boy.
Fun Technical Backdrop
Play with fun backdrops on your video chatting software.
Reveal the gender, however way you choose from the list above. The great thing about video chatting is that it can capture almost anything!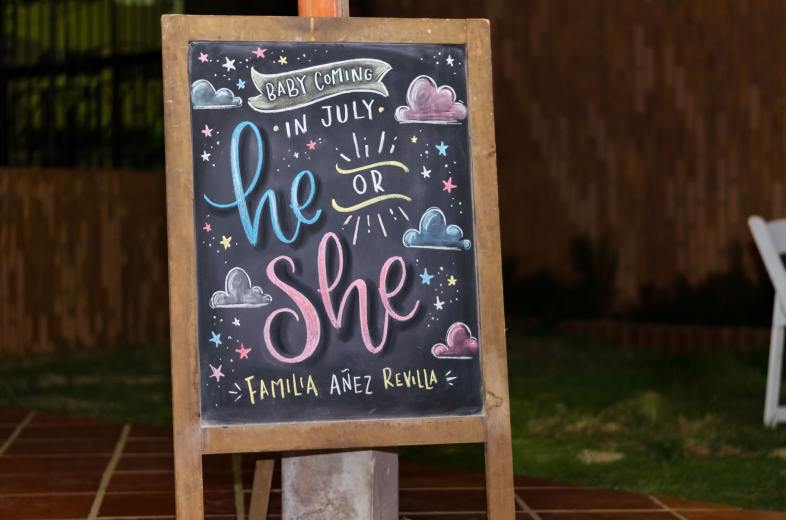 Commonly Asked Questions:
Question
As a party guest, should you bring a gift to a gender reveal party?
Answer
Gifts for the baby should be brought to the baby shower. If the couple has two separate parties, one for the reveal and one for the shower, bring the baby's gifts to the shower. However, if the parties are being held together, try to buy a gender-neutral toy or gift. It's also a great idea to bring a gift for the expecting parents to the reveal. Some ideas include a cute mug labeled "mom" or "dad," or other simple things of that nature.
Question
Are baby showers and gender reveal parties the same thing?
Answer
Not for all couples. Some may want to hold one party to celebrate both. Others may want only to reveal the gender through a card or photo announcement. At the same time, some parents may want to throw a party for both occasions. It depends on the couple and their plans.
Tip for the Hosts
Guest can get confused about whether your gender reveal party is also your baby shower. Be sure to let them know whether you are hosting these events separately or together. This helps them know how to plan for the event(s).
–