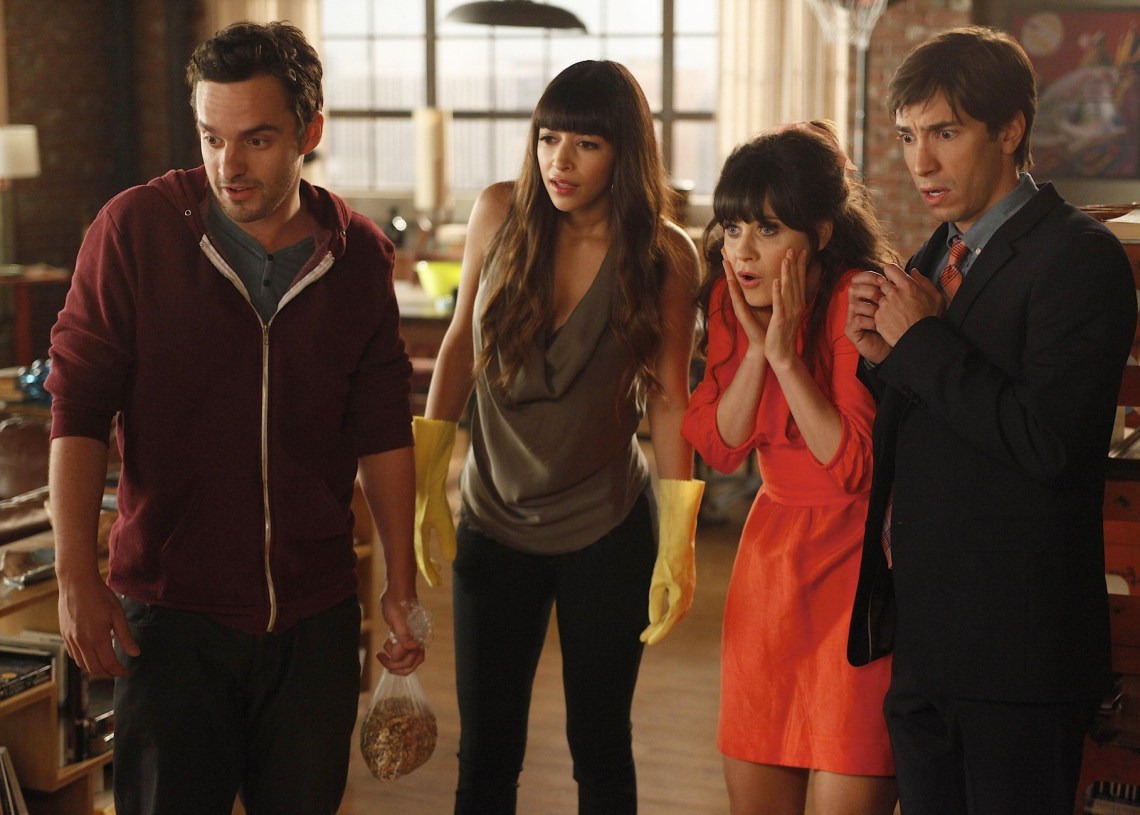 Are you stuck at your apartment this Thanksgiving and unable to make it home for Grandma's pumpkin pie? Or, you might be going home for Turkey Day but just can't bear the thought of spending a holiday without your friends, who've become more like family than your own.
Your solution? Friendsgiving: the phenomenon taking us millennial kids by storm. No matter what you choose to do for your Friendsgiving, just remember to have fun. The dinner is made to be less stressful than traditional family Thanksgivings. Enjoy it!
Here are some basic rules for you to put on the best Friendsgiving dinner ever.
1. Don't be afraid to divvy up duties. If you're hosting, especially for the first time, don't be afraid to be bossy. This is one time the whole boss lady thing works. Trust me, you don't want to be making a turkey, mashed potatoes, sweet potatoes, stuffing and a pumpkin pie in a studio apartment's kitchen — or worse, a kitchenette. I've done it and it ain't pretty!
2. For heaven's sake, make sure there's booze. This is your chance to let loose! If your family doesn't drink, Friendsgiving is your time to drink like Kathie Lee and Hoda on a typical weekday. Riesling is a great wine to have with turkey and whiskey is a must-have for chilly November Friendsgiving evenings.
3. Share family recipes with friends. At my Friendsgivings, I've introduced my mom's broccoli, rice, and cheese casserole. My friend brought a green bean dish last year. This is your chance to show off your family's recipes and introduce them to your friends. Share the love!
4. Be safe when you cook your turkey. If you're hosting, you make the turkey. Please be safe! Make sure you defrost the turkey in plenty of time. The bigger the bird, the longer the defrost time. I've had to defrost some in the past for days in the fridge! If you follow the directions to cook it, you'll be fine. Oh and skip the 1-800 number on the back. If you need help, Mom knows best. Have her on speed dial. Oh, and don't overcook it. You don't want your guests gnawing on the turkey a la Christmas Vacation!
5. Have nice place settings. You can't have Friendsgiving on paper plates. You just can't! I had my first few Friendsgivings and used my coffee table for my place settings back in my old studio apartment which was totally fine because I used real plates. It just makes you feel fancier!
6. Be mindful of allergies or food restrictions. You know what your friends can and can't eat. What if someone brings a significant other you don't know though? Ask and make sure you cook accordingly. No one wants a hungry guest.
7. Keep the invite list small. Save your big parties for Chrismukkahwanzaa or whatever the kids are calling it these days. Friendsgiving needs to be six to eight people at most. Any more and you might as well call up Boston Market and forget about cooking — unless you're Blake Lively and want to Martha Stewart it up. In that case, cook away.
8. Don't forget appetizers. There is nothing more awkward than having guests twiddling their thumbs while your turkey is cooling. Or even worse, guests drink a few cocktails while waiting for dinner to be served on empty stomachs. It's all fun and games until you get a noise complaint!
9. Now is the time to bust out your Christmas music. Hold off on Christmas candles and decorations. Don't be afraid to softly play some Bing Crosby as you're eating, though. Trust me, it's a nice touch and guaranteed to get guests into the holiday spirit.
10. Start your own traditions. One of my favorite traditions I've started at my Friendsgivings is watching Planes, Trains, and Automobiles after dinner. Anytime "The Mess Around" comes on every last one of us breaks out into air sax. Oh, and those first notes of "Every Time You Go Away" get me misty-eyed every time.