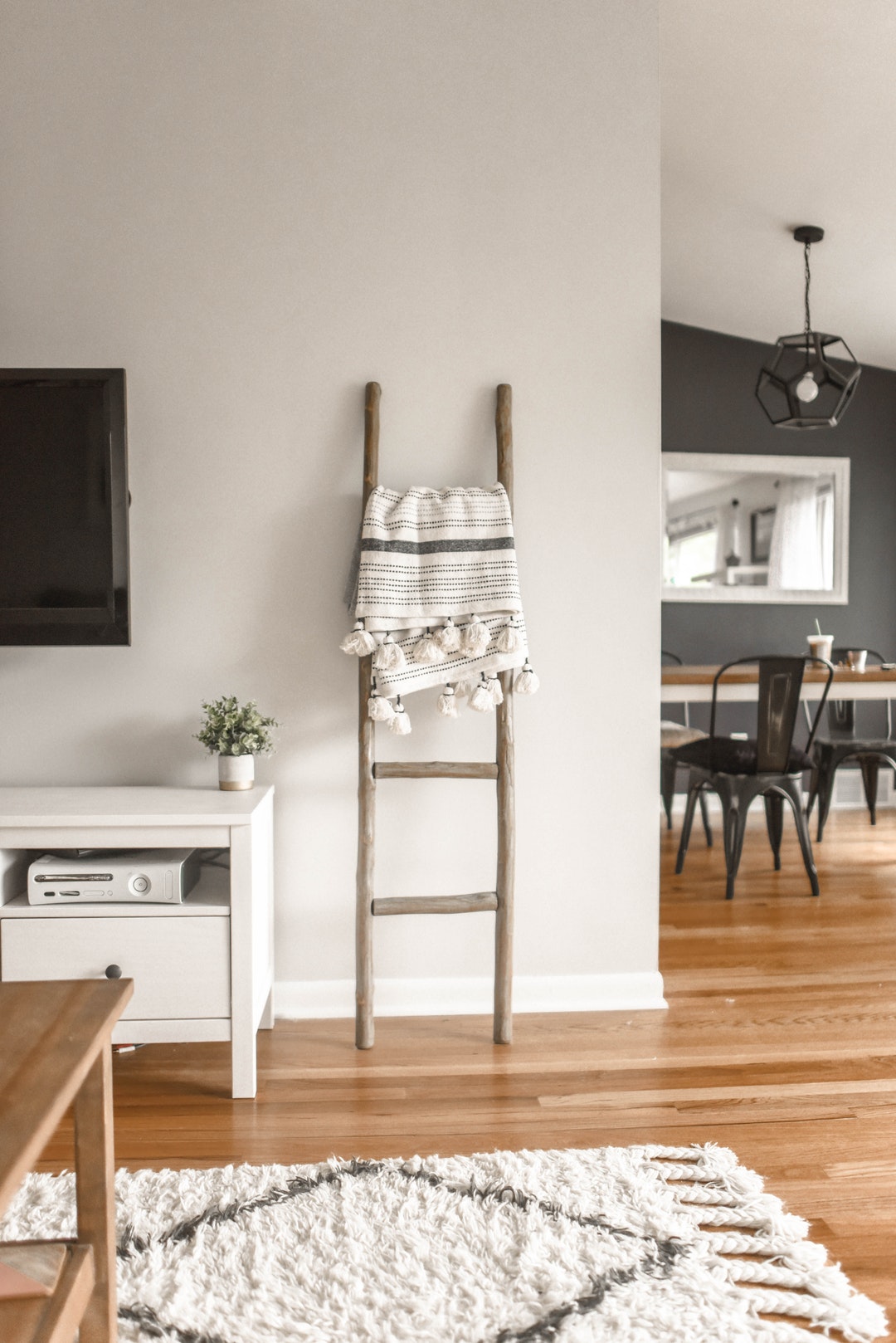 You're a 20-something with a stack of dreams and a short supply of furniture or home décor items. You've finally done it — that starter apartment has, at long last, made it into your reach and is in your name. You've signed the lease, lugged in your furniture and belongings and now you're ready to start living the adult life you've always imagined. But the reality of adulting is not always as easy as we think.
How can you make your new space feel more like home? What if you don't exactly have the funds to spare after your monthly rent payments? It's time to get creative!
You don't need fancy stuff to design an apartment that's aesthetically pleasing. When it comes to spicing up your space, all it takes to make your apartment chic is pure creativity. Here are some tips and tricks for making your rental look like the dream home you've always imagined.
Let There Be Light!
No matter how small your apartment is, you can always open it up and adjust your space by adding well-placed lighting around your rooms. Get those bulbs switched on as soon as you enter, and supplement them with your own lights if the lighting isn't particularly great where you moved in.
Light deprivation has actually been linked to depression. This is particularly clear in seasonal affective disorder, but just living in a place that isn't well-lit can have an impact on your mood. Whether you have an apartment with a couple of bedrooms or an open-space floor plan, illuminate your area by opening your windows often or adding incandescent bulbs.
Say Goodbye to the Boxes
We know how it is when you move in — you may want to keep some of those boxes you painstakingly packed for when you have to shift spaces again. It's an understandable urge — in fact, most people tend to hang on to those boxes in the wake of a big move, but it's not necessarily for the best. Especially in an apartment with limited space, harboring too many boxes can end up taking up your storage space or cluttering your living area, making it harder for you to feel at home.
Instead, unload all your boxes as quickly as possible, set up your belongings and either discard, recycle or give away all the empty boxes. You can always get more later, and getting rid of them will take a load off of you and your apartment.
Beautify the Bathroom
It might sound unusual, but the bathroom is one of the most-used areas of a home, and a boring bathroom makes your whole space seem drabber. Make it your mission to bring your bathroom to life before you focus too heavily on decorating any other area.
Adding simple touches like a coordinated theme, some colorful shower curtains and towels and a couple of bright soap dishes or inexpensive wall hangings will make you feel at home. It can also inspire you to make your other rooms just as appealing!
Add Signs of Life
Not all decorations have to come from a home décor store or run up your credit card bills. You can keep it simple and sweet with an inexpensive touch that will transform your environment.
Invest in a few potted plants, window boxes or mini succulent gardens and arrange them around your apartment. Not only do they add color and texture, but they bring a fresh breath of life into your space.
Make Your Storage Creative
Are you too short on storage space in your apartment to even think about extra decorations? Get the best of both worlds by finding furniture or décor solutions that double as storage!
Shop around thrift shops for chests or trunks that also serve as coffee tables, buy a bed frame with built-in drawers beneath it — you can improvise on many more items with your own creativity. Not only will these tricks give you more storage, but you'll establish a chic style element in your new home.
Throw Down a Rug
When you need to add a little color or texture to a room to break up the uniformity of existing walls and floors, throw rugs are an easy, inexpensive solution. Choose rugs in bright colors and patterns to match or accent your furniture and other décor.
Paint Your Furniture a New Color
You probably can't paint the walls of your apartment rental (if you can, all the better!), but who says you can't incorporate the colors you want? When you want to express your style more vibrantly in your space, you're still free to paint your possessions.
Choose a fun new color for your dresser or bed frame, or paint a pattern in the back of your bookcase and energize your shelves with your favorite shade. Tasteful or bright furniture adds an aesthetic interest to your space in a unique way — the best part is that you can take all of your colorful possessions with you when you go.
Mix up Your Furniture Arrangements
When you're setting up the furniture you have, think outside the box — and inside the space. Your bed or couch doesn't have to rest against the wall and your bookcase doesn't have to stay in the corner. Change the way you experience your space by uniquely placing your furniture to open up more room or break your open floor plan into more defined sections.
Hang in Style
You might not have the money to spend on fancy paintings, but you can still add life and color to your walls by decorating them with inexpensive options. Find canvas prints at your local craft store, hang a tapestry rug or sheet with a string of lights or adorn your walls with personal photos and artsy thumbtacks. When you add your own style and flair, any decoration can be chic and charming.
Happy Decorating!
You don't have to settle for the bare minimum when it comes to adorning your new apartment — there are so many natural and inexpensive ways to get creative with your space. We hope these decorating tips help you make your apartment feel a little less dull. Now go and make the most of your new life!