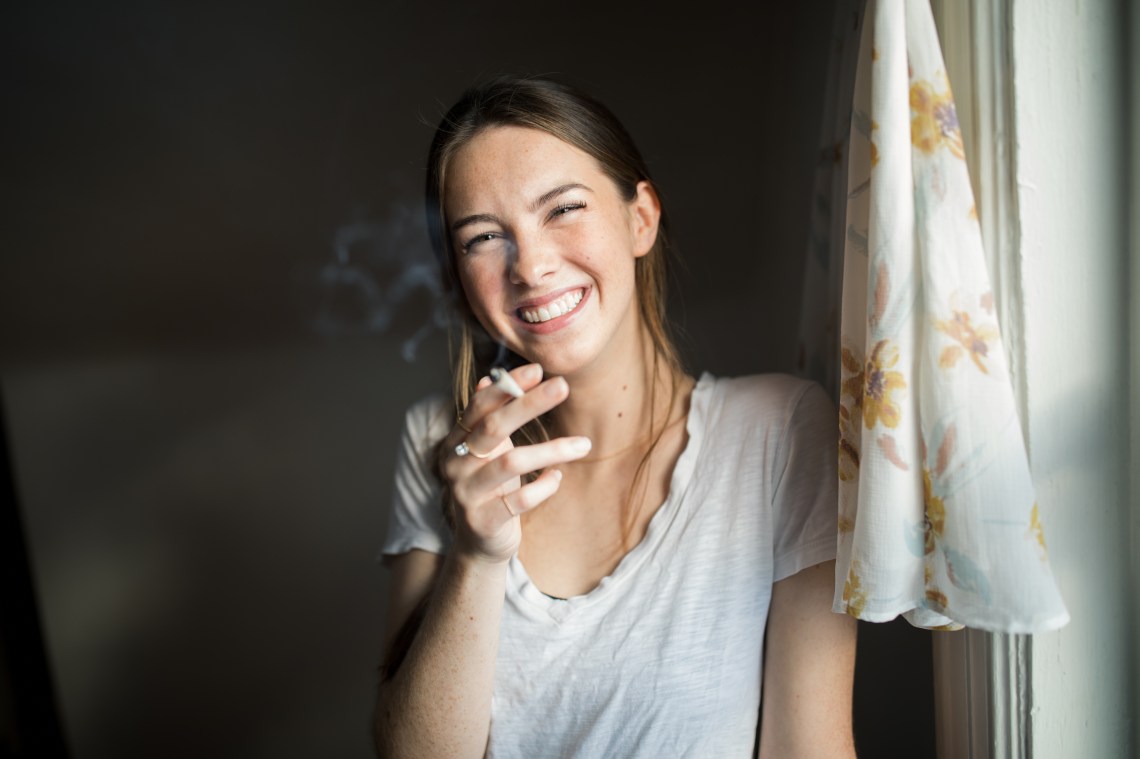 As of the time of this writing, there are currently 9 states that have legalized marijuana for recreational use, in spite of the fact that it is still considered a Schedule One drug by the federal government. Even if your state isn't one of the nine, there is a growing trend of recreational marijuana travel — people visiting legal states so they can enjoy some treats in states where they are actually legal. If you're planning a green vacation, here are some great tips and tricks to help you turn it into a trip to remember.
Pick a State
Your first step is to pick the right state to visit for your vacation. Thankfully, you've got plenty of states to choose from. Colorado and Washington legalized recreational marijuana in 2012. Alaska and Oregon followed suit in 2015, followed by Nevada, Maine, California and Massachusetts in 2016. The most recent addition to the list is Vermont, who legalized cannabis for recreational use in 2018. Recreational marijuana is legal in Washington D.C.
Cannabis Trade Shows
As the recreational marijuana industry grows, so too is the cannabis industry — and the new trade shows that are popping up across the country are a great place to start your vacation plans. The High Times Cannabis Cup has multiple shows in different states, so if you've already missed some of the ones this year, you've still got others to look forward too. The Midwest Cannabis Cup is coming up the beginning of September.
World Cannabis Week has been called the SXSW of the cannabis industry and is held in Denver, Colorado during a 3-day music fest. The event also offers classes and tours to help newbies learn about the Denver cannabis industry.
These are just a couple of good examples — there are a ton of cannabis trade shows popping up in the states that have legalized weed and you can find them with a quick Google Search.
Tips and Tricks
What do you need to remember when you're planning your trip?
First, don't plan your trip before your 21st birthday. In every state that has legalized recreational marijuana, you need to be a minimum of 21 years old to take advantage of legalization. The only exception to this is for medical marijuana patients, but you have to be a resident of the state in question to apply for the medical marijuana program.
Make sure you stock up on cash — because of federal regulations, dispensaries aren't able to accept debit or credit cards for payments, so all of your transactions will be cash only.
If you've never smoked weed or used edibles before, make sure you take it slow until you're sure how you'll react. Edibles are more dangerous than smoked marijuana because people tend to eat more of them when the high doesn't kick in immediately. Think of it as taking a pill for a headache — you need to wait 20-30 minutes for it to kick in, right? The same rule goes for marijuana edibles. Give it some time before you eat another edible.
Finally, don't try to take any leftovers with you — especially if you live in a state where recreational marijuana hasn't been legalized. Many airports in pot-friendly cities offer amnesty bins where you can drop your leftovers before you head home from your vacation.
Coming Soon to a City Near You
If your state hasn't legalized marijuana quite yet, don't fret! Plenty of states are working toward getting recreational marijuana on the ballot in the coming years. Some states to keep an eye on include:
·  Michigan – A legalization initiative will be on the November ballot in this state.
· Delaware – There is a bill in the works right now that has been filed to both start a medical marijuana program and decriminalize small amounts of the substance.
· Oklahoma – This state is planning on starting both medical and recreational marijuana programs, and the bill will be on the ballot this year.
· Utah – While recreational marijuana isn't on the ballot this year, Utah is working on a medical marijuana program.
Other states are working on marijuana-related initiatives, but these four are the closest ones to having successfully passed legislation, so they're the ones we're looking out for. Hopefully, this is a sign that it won't be too long before legalization is the norm nationwide. Until then, happy travels to your next 4/20-friendly destination!