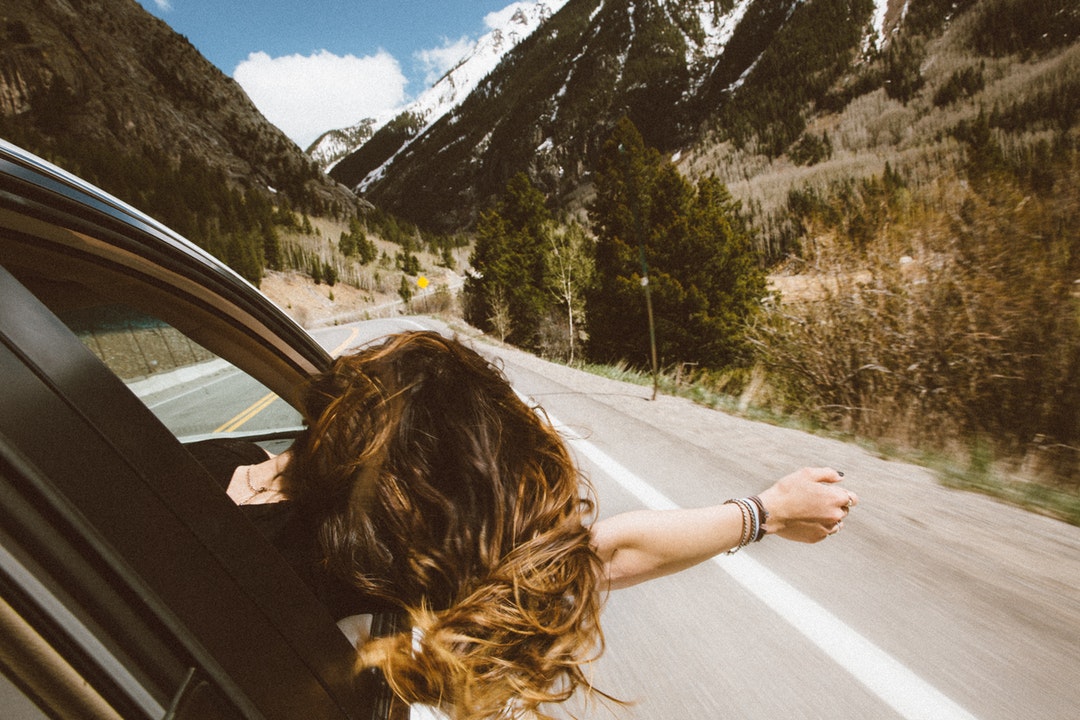 You're finally out of your parent's home, and you're building a life of your own. Great! You're adulting! But as you may or may not be aware, circumstances beyond our control can sometimes waylay our best plans to create the life we want for ourselves.
While some catastrophes can sadly never be recovered from, you can at least protect yourself financially from disaster. This protection comes in the form of insurance — a key staple of entering into the big wide world of adulting.
Ready?
Basic Insurance Vocabulary
To speak the language of insurance and get the coverage right for you, you need to understand some terms:
A deductible refers to the amount of money you must pay out of pocket before your insurance company will pay out on a claim. If you're looking to save on insurance and have enough to cover $500 to $1,000 out of pocket, a high deductible plan may be right for you. However, if you have little to no savings (you're not alone!), lowering your deductible will lower the out-of-pocket cost to you, should the unforeseen occur.
A copay refers to the amount you must pay along with what your insurance pays. Usually, this term is used in health insurance. As with a deductible, higher copays equal a lower insurance cost, but you will need to pay more out-of-pocket for each expense.
Finally, when dealing with auto insurance, collision insurance refers to the insurance company paying for damage you inflict on the vehicle yourself (such as running it into a pole). Comprehensive insurance refers to coverage that, in addition to paying for repairs, will compensate you for theft, vandalism and even damage caused by animals or natural disasters.
Auto Insurance
If you started driving well before leaving your parent's abode, you might be well acquainted with auto insurance. If you drive a vehicle, you are legally required to carry insurance. Most states have what is known as the state minimum insurance, which typically covers harm you do to others while driving either negligently or recklessly.
Some states will allow you to opt out of uninsured and underinsured motorist coverage; others require it by law. If your state does allow you to forego this coverage, proceed with caution. While saving $5 to $10 a month extra on insurance per month may sound tempting, should your car be totaled by someone who doesn't have insurance, you'll need to pay for the full cost of repairs out of your own pocket.
If you value your ride, you may want to add collision and comprehensive insurance as well. Some insurance companies even allow you to add additional features, such as roadside assistance, towing coverage and even rental car insurance for when your car must be in the shop for a day or more on a claim-related repair.
If money is an issue (because let's face it, it is for a lot of us), you can opt for low-mileage, usage-based plans. Plans like this are ideal for people who drive less than 10,000 miles a year. So if you're a city-goer, looking to cut back or simply don't drive much, there are plenty of low-cost options.
Renter's Insurance
While you are not required by law to carry renter's insurance, getting covered is simply a smart choice. Many tenants think that their landlord will cover all repairs. That may be true of the building itself, but it does not include damage to your personal belongings. Plus, if your landlord is sketchy af, you may face resistance when you request necessary repairs be made, such as damages caused by sewer backups.
Luckily, renter's insurance is cheap for the peace of mind it gives you. For around $18 to $25 a month, you can get around $30,000 worth of coverage to replace your personal belongings if they are damaged or lost due to theft, fire, floods or other natural disasters. You can also add specialty protection. For example, if you work from home, you can inexpensively add a benefit for replacing electronics, and if you have a lot of jewelry worth something, you can have the cost of it covered in the event of theft.
Health Insurance
Like it or not, in the United States, unlike other developed nations, individuals are responsible for their own healthcare coverage. Under the ACA, you are required to have basic minimum coverage. However, after 2018, you will no longer have to pay a tax penalty for failure to do so.
Even if you are healthy, getting some sort of health coverage is an absolute must. I know, I know, you're young, you're healthy, you don't even see a doctor regularly. Why would you need health coverage, especially now that you don't have to pay a penalty?
As Alanis Morissette said in her iconic song "Ironic," life has a funny way of sneaking up on you.
Even the healthiest, most athletic among us can fall victim to disease, just as we can be injured through no fault of our own. When you consider the fact that just one overnight stay in the hospital can cost you upwards of $20,000, paying for health insurance just makes sense.
This goes quadruple if you have a long-term condition that requires regular doctor visits and medication. Pay particular attention to the copays you will have on prescriptions. If the cost of lowering your copay is too high, look into prescription discount plans to help cut your out-of-pocket costs.
Life Insurance
We get it: no one wants to even think about the inevitable, let alone plan for it. But if you have people in your life who depend on you for help, you'd do best to protect them with a life insurance policy. The need for life insurance usually comes up once your first child is expected. However, even if you remain childless by choice, most couples these days need to rely on each other to make ends meet.
A good rule of thumb is to buy life insurance when you are young and in good health. There are two types of life insurance: whole life insurance, which is more expensive but which builds cash value you can borrow against later, and term life insurance, which saves you money on premiums but does not double as a long-term savings account.
If you're a young family with children you want to send to college, a whole life policy that you can borrow against for that purpose might be your best bet. But if your only concern is the cost of your funeral expenses and making sure your loved ones don't end up in trouble, a term life policy will give you plenty of peace of mind.
Homeowners and Flood Insurance
Your home is often the single biggest investment you will ever make. And inevitably, you will be faced with costly repairs such as roof damage caused by winter storms. With the right homeowner's insurance, though, you'll pay only a relatively small copay (usually $50 to $150) for a major repair that may cost thousands of dollars overall.
You may be surprised to find that most homeowner policies do not include flood insurance. If the 2017 hurricane season taught us anything, it's that repairing flood damage can be time-consuming and very expensive. If you live in a floodplain, be sure to invest in additional flood protection.
Adulting is tough! There is a lot to be aware of. But by educating yourself on the types of insurance you need, you can soon be well on your way to protecting your financial future.