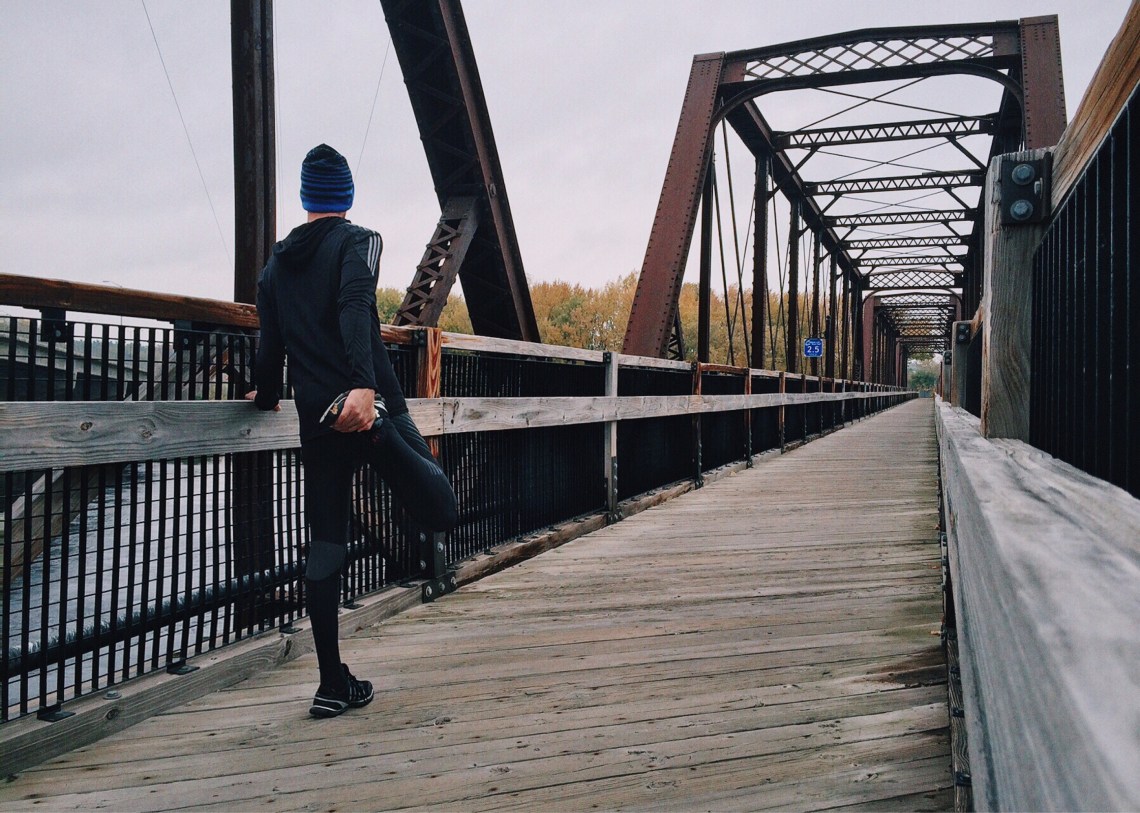 Winter — it's the season many exercisers dread. Freezing temps, snow and ice make it hard and even potentially dangerous to workout outside. And, after experiencing outdoor exercise during the warmer months, indoor workouts can feel a little bit claustrophobic or, at the very least, boring.
So, what are you to do? The answer doesn't have to be "waste away on the treadmill," fortunately. Instead, you can find fun and unique ways to exercise indoors — you just have to look outside of the big-box gym.
Here are eight of our best ideas for ways to make your winter workouts just as fun and engaging as your outdoor ones:
1. Build a Home Gym — With Zero Equipment
If you're not a big fan of the gym, there's no point in investing money into a membership you'll only use for a few months. Instead, get creative and turn your home into the workout haven you need until spring arrives to warm up the outdoors once again.
Everyone's needs will be different, but there are plenty of equipment-free workouts you can do, like planks, high knees, squats, and lunges. You can also invest in a jump rope, stability ball or other low-cost exercise accouterments to make workouts tougher or more varied.
2. Work Your Way Up
Ice and snow clearly make mountain climbing an unsafe option in the midst of winter. Why not try indoor climbing instead? Chances are you can find a local indoor climbing gym where you can continue to scale (faux) rocks until it's warm again.
Not only is climbing an activity that requires great focus — much unlike the same-old cardio machines at the gym — but it also strengthens your arms and legs. And, we promise, you'll feel pretty great about yourself once you reach the top of the mountain, even if it is a human-made one.
3. Go for an Underwater Run
This may sound crazy at first when you consider the fact that Mother Nature has chilled the local water supply to a temperature you definitely don't want to experience. But underwater treadmill running is a popular new workout for many reasons.
For starters, the water's warm in an indoor pool, so there's no need to worry about freezing your running pants off. On top of that, running in a pool is much easier on your joints than running on land, meaning you're at a much lower risk of injuring yourself while exercising. And, because you're fighting against the resistance of the water, your run will be even more intense than usual. This might just be the treadmill to break your winter treadmill rut.
4. Row Your Boat
Once again, we're not suggesting you hop into the nearest lake and go rowing. Instead, we propose that you give this one cardio machine a try. Rather than putting your body through the same repetitive motion over and over again, rowing gives you three separate moves to focus on: you'll push off with your legs, which then becomes a deadlift because the machine's "oar" has resistance. Then, as you pull your arms behind you to complete the motion, you'll work your back, too.
If you're used to other methods of cardio, your first few times on the rower may very well feel like a challenge. We suspect that might be enough to inspire you to try and master the machine by spring.
5. Glide Your Way Through Winter
All that winter ice doesn't have to be a bad thing. Instead, you can slip into a pair of skates and glide onto the ice for a great cardio workout. You may find some outdoor ice skating rinks, but you can keep an eye out for indoor ones, too.
If you're a novice skater, you'll get a bonus abdominal workout in as you work to keep yourself upright. If traditional ice-skating isn't your thing, you can try ice hockey, too, for a more competitively-fueled sweat sesh.
6. Try Group Sports
There's a good chance that a local sport-centric gym has plenty of opportunities for you to join an adult sporting league. Team sports like the aforementioned ice hockey, as well as basketball, soccer, and even dodgeball will be going strong throughout winter, as they can obviously take place indoors.
If that's not enticing enough, think about the social aspect of joining a sports team. You'll meet lots of new people on your team, and you'll undoubtedly form a bond as you work together each week to win your match.
7. Keep It Classy
In some cases, the local gym may be your only wintertime workout option. You don't have to restrict yourself to the machines and equipment you find boring, though. Instead, check out the group fitness schedule and find a class or classes that interest you.
Most gyms will have options for group weight lifting, Pilates, yoga, cardio dance and abdominal workouts. If there's a cycle studio, you might like to give spinning a try, too — the bike-based workout will make you just as sweaty as a real-life ride.
Plus, working out alongside others will inspire you to keep going and finish strong — something that can lack in a solo workout, especially if you find it boring. So, print out that fitness schedule and try out as many classes as you need until you find the ones that'll get you through the winter-workout doldrums.
8. Find Your Sweet Spot.
Winter may not be your ideal time for exercise, but in many geographies, it's going to happen annually for the foreseeable future. So, this year, make it your mission to find the workout that works for you.
When spring rolls around, you might find yourself bidding a fond farewell to the classes, home workouts or sports team that got you through the season — but you'll have made it through just in time for your favorite outdoor workout to kick off once again.