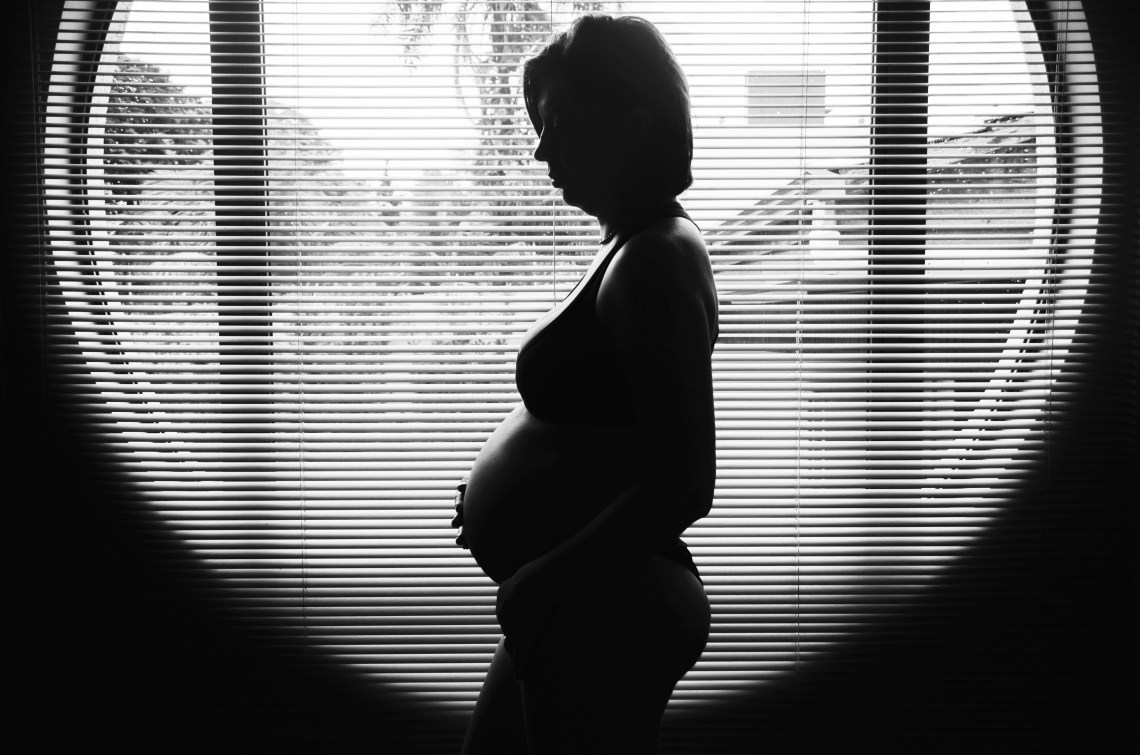 As a new parent, I learn something new everyday. From the beginning I learned that reflecting on what my own Mother did for our family is the best place to start. I have so much more learning to do as a wife and mother, but so far the most important things I've learned I can thank my mother for.
My mother taught me the meaning of success. When I say success, I don't mean in terms of money or fame. I mean a successful marriage with beautiful children. In 1985 my Mom became a wife. This same year she became an entrepreneur. Opening her own bridal shop with her sister, starting from scratch. By the year 1997 her and my father moved from their starter apartment to a house, had 3 children, and the bridal shop she started had moved from a small space above a pizza shop to their own building, which they were in the process of building an addition too.
She spent her days there working long hours making sure everything ran smoothly. Then she would come home to 3 young children and a husband. She may of closed up shop for the day but her work was far from done. She came home everyday to be Mom and Wife and deal with us. (Which is a whole new job in itself.)
Fast forward to the year 2016. Her Three kids all grew into successful adults. And after 31 years of running a successful business she sold her shop and retired.
She did it all. And not only did she do it all, she always had great attitude. Looking back, I can't remember one time I ever saw my mom frazzled or have a mental breakdown. I can't even remember a day where she complained of being too tired and Ive never seen her take a sick day. She could have quit, she could have thrown her hands up and ran away. I'm sure there was many days that she wanted to do just that. But she never did. We were always happy. That to me is the meaning of success. I look at my mom and she is what I hope to be one day.
She taught me the love I have for my children will go beyond any love I'll ever experience. When I had my son James she became Mimi and was newly retired. She was the first to jump at any chance she had to be with my baby. My brothers old room was painted blue, filled with toys, a crib, a closet full of baby clothes and became a room just for James. When I went back to work James having sleepovers then spending the day with Mimi became a regular thing.
She can't go into a store anymore without leaving with something for my baby.. I know she does this because she loves him, but she also does it because she loves me. She wants me to be able to work, make money for my family and be comfortable knowing my baby is in good hands. My little family wouldn't be where we are today without my mom.
My mom also taught me to be the rock that my family can rely on. Ironically, the moment I realized how much my mom was the rock of our family was when I saw her watch her own mother slowly fade away due to Dementia. I never worried about my mom. It's a strange concept to even wrap my head around. I worried about everyone else. Mostly my little brother as any older sister would. I worried about him getting hurt or getting his heart broken, when he got his license I always needed to know where he was.
I worried about my older sister, when she was away at college and when she moved away after getting her first job as a kindergarten teacher and was living alone in a new city. I worried about my Dad, how is his cholesterol? Is he getting too old to coach basketball and is it effecting his health? But never did I worry about mom. She was always capable. All of them knew they could count on her so I never had to worry. I just knew she was fine because she's the strongest person I know.
But when Grandma started to fade I worried for the first time. I knew this would shake her. Grandma lived just up the street from us. So my Mom never was far from her. When she became unable to live alone I saw my mom have to put her in a home, which was hard enough as is. But then I had to watch my mom clean out, remodel, and put her childhood home up for sale. The home she still drives by everyday and always turns to take a look.
I watched my mom take care of my grandmother while running her business and trying to keep track of 3 kids and a husband. I watched her care for her Mom around the clock while 5 of her other siblings seemed to do so only when it was convenient for them. My mom was there for her mother until her last breath here on earth.
After that, her work still wasn't done. I watched her stand up and fight to make sure my Grandmothers wishes were meant. Which resulted in her 7 siblings being divided. After hiring lawyers and multiple court hearings she ultimately won. But on top of the loss of her mother, she also lost her relationship with 5 out of her 7 siblings.
Through all this she would tell me she's sad, but it'll be okay. She seemed so defeated but always put on a brave face. Which makes me so proud of her but also a little nervous for myself. Now that I'm a Mother, will I be able to be this rock for my family that never waivers, always fights for what is right, always loves and gives endlessly? I can only pray I can be so consistent.
My Mom is my biggest supporter. Best teacher and smartest person I know. I've only been a Mom for six months but those six months I have learned more from her than I could have ever taught myself. All of her hard work has paid off. I owe her so much. I think the best way I can repay her is to try my best to be the amazing Mom to my son and future kids as she was and still is to me.