Beauty brands should not only reflect ingredients that work good on the superficial but reach under the surface. Vegan-friendly products by Drunk Elephant are doing just that with safe yet powerfully acting additives. The hunt for a skincare to tame the unruly marks of blemishes new and old has been found. Much like elephants, this beauty line is wise in their ingredient choices, playful with their packaging, and leaves your skin feeling calm and tranquil.
I discovered Drunk Elephant after seeing their cleansers and serums advertised by many health and beauty gurus throughout social media. People swore by it, some even claiming to see results overnight. Skeptical yet hopeful, I decided to play it smart and order three products that I found to be most dire to my particular skincare needs. I narrowed it down to a cleanser and two serums. It is important also to note that the brand offers an advantageous trial size box of all products known as "The Littles." This packaging is a perfect way to select and put the goods to test without committing both money and shrinking shelf space to large quantities.
Already impressed by their pretty presentation of each product, my expectations were on high. Starting with their face wash, Beste™ No. 9 Jelly Cleanser, I was not disappointed. It has by far been the most gentle that I have used to date. It is a clear jelly that effectively strips away a day's worth of makeup while leaving your skin ultra soft and free of any harsh redness. My hours-proof mascara had vanished, without the stinging trace of irritants like many other cleansers, and my skin felt velvety to touch. It came in an easy to use wide squeeze tube shape and major bonus, scent-free.
I followed up with their night serum, T.L.C. Framboos™ Glycolic, and the C-Firma™ Day Serum in the mornings. TLC has the best combos of the AHA and BHA acids, the healthy kinds for balanced pH, while the C Firma packs a punch of vitamin C and fruit enzymes. Both serums have been lifesavers. As someone who has struggled with fading dark spots, the memories of acne, and even sunspots, these products have helped lighten and fight the existence of new impurities. The TLC pumps out clear, leaves a little tingling sensation upon first use, and has helped stop zits in their fruition overnight. The C Firma pumps out in a sheer orange color, has a unique light fruity scent, and leaves your skin glow-y with a light, almost waxy feel, to touch before it dissolves.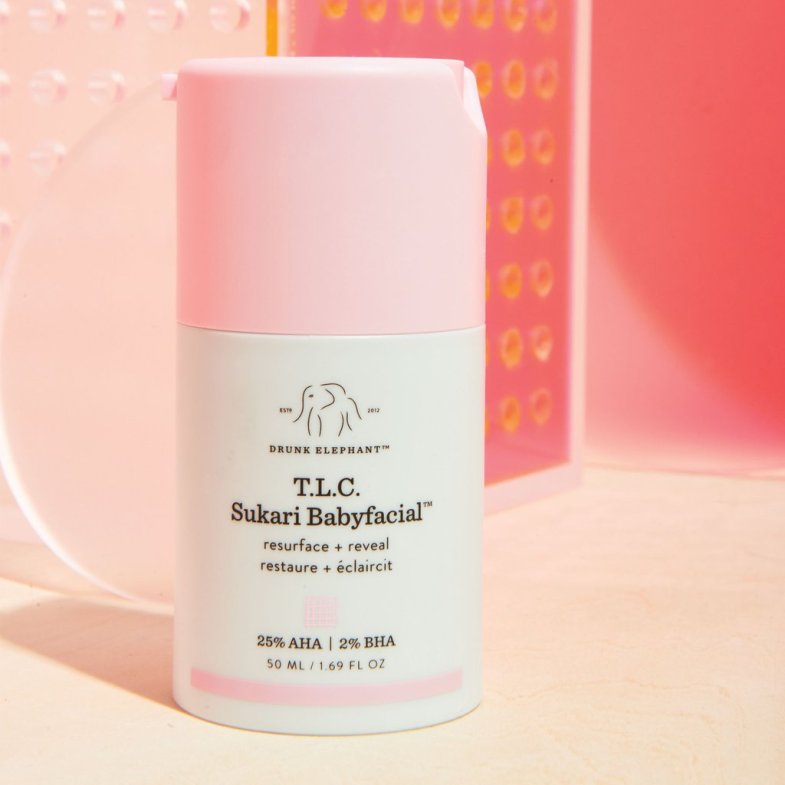 Not only do the products work exceptionally well, they are more importantly fragrance-free, clean, and clinical. Many of the products are in the higher range when it comes to price, yet I find that they are worth every cent in terms of quality. The brand offers diverse products from soaps, serums, SPF, and even a bottled up "Babyfacial" to truly pamper yourself. Free of radical and harsh ingredients, famously known as the Suspicious 6, this is a line that truly reflects beauty inside and out.
This post is #notsponsored