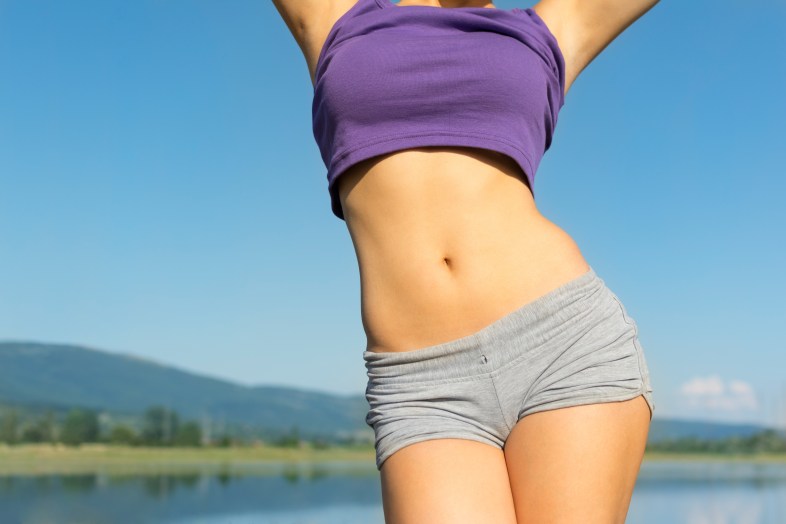 I'm sorry for bashing you. I'm sorry for all the times I've cussed you as I've taken desperate measures to fit into my skinny jeans. I'm sorry for hiding you under unflattering, loose hanging clothes when you piss me off. I'm sorry for the hours I've spent searching the bowels of the internet trying to find a way to make you disappear. I think it's time that we start over.
How about I dedicate this ode of thanks to you and all that you unknowingly do for my life?
Thank you, hips, for being narrow enough in my youth to sausage into those awful Abercrombie cut-offs. Looking back, they undeniably made me look like a street walker but in the moment, it was you who made me feel like the hottest shit in town.
Thank you, hips, for your protection. You've saved me each time I've bumped into the sharp corners of tables and counters. You've kept my goods safe on countless occasions. 
Thank you, hips, for giving my man something to hang on to. I think it's safe to say he really likes you, too. 
Thank you, hips, for knocking shit over. I love the way people laugh when I get to use the "Whoops, brought my hips today" line. You spread a lot of joy.
Thank you, hips, for challenging me. The way you held onto that unnecessary cheap beer and Chinese take-out bender I was on in 2011 was just the wakeup call I needed. 
Thank you, hips, for the way you make that lace-top underwear look. Your sheer voluptuousness makes me feel like I need to snap my neck around and say "Damn!" 
Thank you, hips, for prompting me. I know I get pretty pissed off when my pants grow too tight but you remind me that clearly, I don't need to those late night McFlurry runs. You keep my health in check.
Thank you, hips, for making me feel alive. Frog pose wouldn't be possible without your strength and flexibility; I'll never forget the first day we reached it – your power brought me to tears. 
Thank you, hips, for making me feel like a young Marilyn. The way you look in that skintight, no-room-to-breathe, body con dress takes me to a place where I love this body deeply and sincerely with no ifs, ands or buts.
Thank you, hips, for your width. I know the pregnant woman that I hope to one day be will be doing everything but cussing you when it comes time to deliver. 
Thank you, hips, for growing wide enough with age, to keep me far away from Abercrombie cut-offs. You've saved me in ways it wouldn't be right to even think about – much less write down.