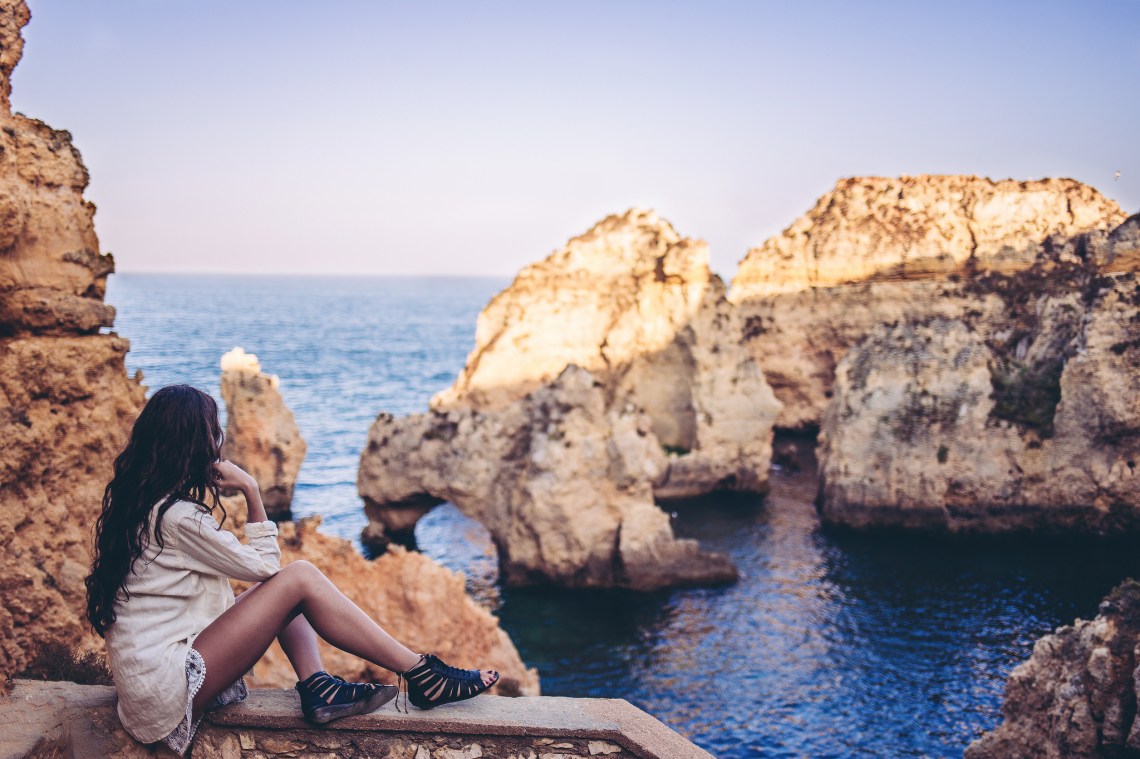 So you've completed your first solo backpacking, uploaded your first picture on instagram with the hashtag #travel, and posted your very own destination review at Trip Advisor. How or when do we exactly consider ourselves as well travelled individuals? I hate to burst your bubble, but your pictures with the Eifel Tower, the Statue of Liberty, Big Buddha or the Burj Khalifa on your facebook isn't really that impressive if you think about it.
Traveling is not only going to cliché places everyone else's talks about. Traveling is more of exploring and discovering new destinations even you, yourself has never heard of before. Besides, who needs all that crowd of tourist frolicking your way, bumping on you and ruining your pictures? Check out our list of the most underrated cities below and you might have just to re-do your travel plans for this summer.
1. Krakow, Poland
If you're up for a more gothic, laid back city filled with rich and very intriguing history, the city of Krakow is the place for you. This city also has the biggest medieval town square in Europe which was surprisingly preserved during WWII. Another interesting fact about the city of Krakow was that it was the main setting of the famous Steven Speilberg movie, "Schindler's List", to which real events of the movie was based on, took place. This makes it quite appealing for history lovers and movie enthusiasts.
2. Ghent, Belgium
Also known as "The Best Kept Secret in Europe". This marvelous city is mostly overlooked by tourists and travelers. Yet, it outshines other famous holiday destinations on your typical summer calendar. Ghent gives you a mixture of modern and classical atmosphere mainly because of how the city preserved it's breathtaking architecture (which is one of the most beautiful in the world) while keeping up with modern day culture. That's right, Ghent is a very trendy city because of it's overwhelming art scene, branding itself as the "hipster's capital" in Belgium.
3. Valencia, Spain
When you think about visiting Spain, rarely this city comes into one's mind as we marvel on the country's other metropolitan areas such as Barcelona, Madrid or Ibiza. Little did most travelers know that this infamous city located in the southern part of Spain, has a lot more to offer. The city of Valencia, is one of the best place on earth to enjoy Mediterranean Cultural Festivals. It's also very famous for it's "City of Arts and Science" an architectural, multi-culture base built for entertainment and history preservation. Another astonishing fact about this city, is that Valencia, is the birthplace of the famous spanish dish "Paella" (a rice dish, mixed with several meat ingredients, sometimes seafood), and that Valencians are proud to parade their very own traditional recipe of the dish that was said to be passed on from generations to generations.
4.Bratislava, Slovakia
This may not be one of the cities on your list to visit in Europe. However, If you're looking for a feel good place with great climate and an Old Town European vibe to it, then Bratislava is the place to be. The city's famous attractions are; The Devin's Castle, UFO Tower, Bratislava Castle, and their very cozy Old Town Square where you can find bizarre slavik men statues randomly on the road or in the park. Plus, the locals (slovaks) are very friendly especially to tourist and travelers.
5. Kandy, Sri Lanka
Kandy is located in the central part of Sri Lanka and is one of the best cities to visit in the South East Asian region. It's a shame how the city was mostly skipped by travelers backpacking across Asia. Kandy is one of the few places on earth where you can see a lot of elephants in the wild. The place is clearly an eye-catcher for those who loves outdoor activities, from touring their famous Tea Farms and Botanical Gardens to exploring the deepest part of the Udawatthakele Rainforest.
6. Kathmandu, Nepal
Another underrated city where most travelers rarely visit is the city of Kathmandu. While Nepal is a country widely known for Mount Everest and the location of eight other highest peaks in the world, little is known of it's capital, Kathmandu. Besides, being located in the heart of Nepal, Kathmandu is also called "The City of Temples and Chiming Bells", mainly because of the many temples and small shrines dedicated to a Hindu God in almost every corner of the city. Although, it met a terrible crisis last year, in 2015 where a 7.8M earthquake hit the city. There is no doubt that it's tourism is slowly making a comeback as more well rounded travelers continues to be fascinated with it's natural beauty and interesting cultural activities.
7. San Antonio, Texas
The 7th Largest City in the United States is also known to be one of the best underrated cities in America. The city is filled with beauty, history and culture. It's famous "The Alamo" museum is one of the most attracted sites to visit for history lovers and the like as this marks an infamous 1836 battle for Texan Independence from Mexico. Besides it's mixed american and mexican culture vibe, San Antonio Texas is also home of the infamous Natural Bridge Caverns, one of the biggest commercial caverns in Texas. The city is one of America's top lists on secret places to have a fun summer get away.
8. New Orleans, Louisiana
This city is also known as the "Big Easy". New Orleans is the birthplace of jazz music, and this is why it's one of the best underrated cities in the United States. This place is very multi-cultural as it gives you a european-american-african vibe. From the best beignets ever made in Cafe du Monde to the party streets in Bourbon, you clearly had no idea what you're missing if you fail to visit Nola. The city is also known for it's Mardi Gras festival every first Tuesday on the month of February.
9. San Juan Province, Argentina
San Juan Province in Argentina is famous for it's Ischigualasto National Park where you can find Valle de La Luna or Valley of the Moon. They say it's like walking on the moon when you're exploring in Valle de La Luna. With it's gray-ish white sand beneath and the red rock high ridge mountain in the background that stretches from the valley itself to more than 25 kilometers away, this place gives you an eerie feeling as if you're walking in outer space. The Valley of the Moon is one of the well kept secret wonders of the world and although it's in a location where only 40% of the average traveler has visited, it's certainly an interesting place to jot down on a bucket list.
10. Cape Town, South Africa
If nature and beaches are your thing, then Cape Town is the best place to spend your summer this year. The place actually has it all, as a matter of fact. From sight seeing of african penguins in Boulder Beach to the scenic Kristenboch natural gardens. You will certainly know the true meaning of paradise on your stay in Cape Town. Plus, a trip to this city is very affordable, you can visit, this weekend if you like.