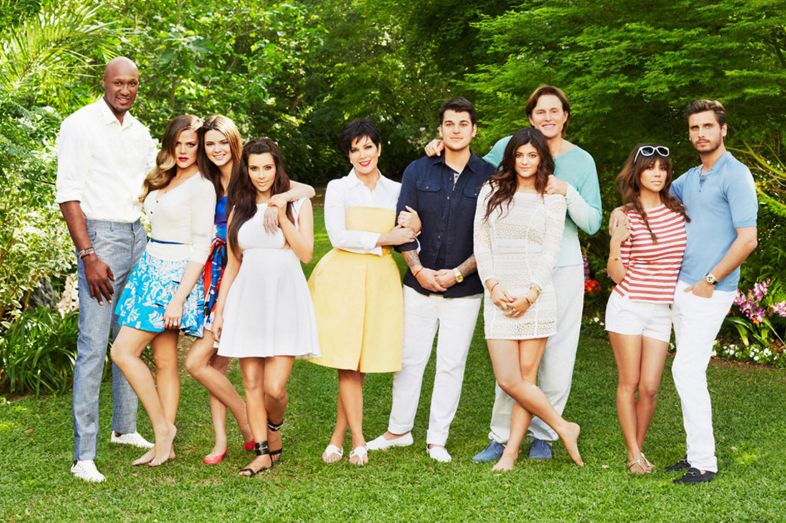 December 24th circa 2011: The Blakelock family is crammed into my mom's blue Toyota on the way to the Christmas eve service at our church. Somehow, we land on the topic of the Kardashian family. My mom makes a comment about the silly frivolity of their fame and fortune. Big sister and I jump to their defense as though we are personally offended. Mom learns an important lesson about the Kardashian Klan from her two teenage daughters. Moral of the story: I love the Kardashians and you should too.
Many criticize the family for their obviously decadent life of luxury. I, however, feel differently. This is America. Capitalism is our god and the entrepreneurial spirit shall not be made a mockery of. Here's why you should Kare about the Kardashians rather than Kriticize them:
1. They're of Middle Eastern descent.
This is pretty cool in and of itself. There are plenty of Americans out there that want to claim that the Kardashians are a poor representation of American culture; and they're certainly not the stereotypical Middle Eastern women often portrayed to Western audiences. What's cool about this family is that while they're both Middle Eastern and American, they bust through societal norms of pretty much all cultures by talking about things most people don't…on television.
2. They're a close-knit family of strong, independent women who obviously care a lot about each other.
It's easy to look at them and laugh at their makeup, hair, nails, and clothes. But if we're serious for a second, they clearly love one another. How can you fault a family like that?
3. They're pretty hilarious.
If you've watched the show and haven't seen at least a little humor in it, you're taking yourself too seriously. Come on, they even laugh at themselves sometimes.
4. They're progressive.
Bruce Jenner may or may not be in the process of becoming a woman; they're a mixed race family of feminists; and they openly talk about sex, drinking, drugs, and pretty much everything. You might hate them, but they've got guts.
5. They do what they want and don't make excuses for it.
They're all over the board — curvy, twig thin, with natural assets and fake ones, but they do what they want and don't really wait for other people to tell them how they should look, dress, or act.
In one episode, Kim maintains that long nails are unsanitary, while Khloe disagrees. Moral of the story? Kim's more of a short nailed girl, Khloe's not. I would have thought differently. Learn something new every day.
6. They don't need no man.
Kim's been married twice, Khloe's divorced, and Kourtney's getting ready for her third child with Scott even though they've never been married. In or out of relationships, they're bold businesswomen who are working out how to balance their families and careers with living in the spotlight.
7. They're the closest thing we've got to a royal family.
Maybe? Although I'll be honest: I'm not really sure about this one. But according to the Huffington Post, the most recent of British Royal Weddings cost $34 million. Kim Kardashian's first wedding cost $20 million. Every aspect of their lives takes place in the spotlight, and they're richer than god. However, Kate Middleton has yet to come out with her own equivalent of the Kardashian Kollection clothing line, so you tell me, who's the real winner here?
8. They can spend their money however they want.
You might think whatever they choose to purchase is dumb, but that's capitalism for you. They earned their money, which means they can spend their money however they like. You don't have to agree with their purchases or their lifestyle; no ones asking you to live it.