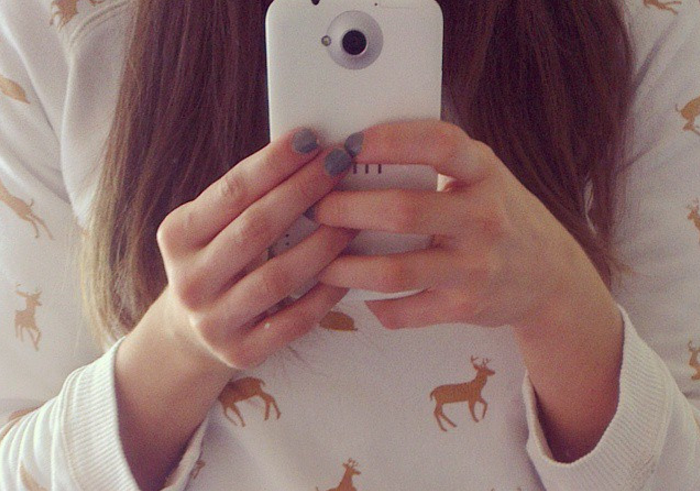 I worked retail for almost five years. During that time, I was a stressed-out, exhausted, overwhelmed Grinch. The holidays are tough when you're at the mercy of shoppers who can be demanding, high-maintenance, unfriendly and bossy.
It's easy to resist the holidays, which are a ceaseless blast of advertisements, countless gift guides from every publication on earth, a neverending symphony of "Where are you Christmas?" playing on the radio and in every store … I get it. Some of us have Grinchy tendencies. But once you get past the insane consumerism and bonkers parking lots this season brings, you remember that at heart, the holidays are about love and celebrating with the people around you. (Or Jesus, if you're into that.)
1. Go see "White Christmas." I dare you not to cry a) whenever Bing sings "White Christmas" and b) at the end. Another good movie to put you in the holiday spirit while still making you bawl? "Little Women."
2. Start a tradition, or embrace an old one. Maybe you do a little potluck with your besties before you all go home for the holidays. Creating a tradition gives you something to look forward to every year.
3. Make a big pot of mulled wine or spicy cider, or spike your hot chocolate. Give in to your inner Pinterest basic bitch and make (and consume) a holiday cocktail.
4. Give in to the music. I prefer classic Christmas jams from Sinatra and company, but if you like Jessica Simpson's Xmas album, then by all means, crank it up and go to town. It's fine. I won't tell.
5. Give back. Donate $20 to a local shelter or food bank, or drop off canned goods, warm clothes or even pet food. Do something nice for others and your heart, like the Grinch's, may swell up a size or two. Volunteer to hang out with children or spend time with the elderly in a nursing home; even just a few minutes of your day can totally make someone else's 100% better.
6. Send Christmas cards. Nothing makes me feel happier at the end of a long day at work than finding my mailbox stuffed with sweet little cards from my friends and family come holiday-time.
7. Be friendly to the retail sales associates, servers and baristas around you. Tip extra. They're overwhelmed and tired out, and they can't take any days off during the holidays! When you're pissed about long lines at H&M, remember that those people are coming in to work the day after Christmas AND New Year's Day. I still remember the customers who went out of their way to be kind to me when I was stuck behind a cash register in those dark days.
8. Make Christmas cookies. Everything is better with cookies.
9. Get a new dress solely for wearing to holiday parties. It's incentive to go, and if you don't have a party or two to attend, just throw your own!
10. Think back to when you were a kid and how exciting the holidays were. Can you channel that excitement? If you need to, make your mom a wreath out of noodles like you did in kindergarten.
11. Hang out with a little kid. You can't be a Grinch when your three-year-old friend/niece/nephew/boss's kid is starry-eyed and thrilled by holiday celebrations. You may be older and wiser and too cool to be dazzled by Christmas lights, but they're not! Try to see it through their eyes and remember ~*how things used to be.*~
12. Go to church. I don't really like church all that much, but I go on Christmas Eve because I know it means a lot to my mother and to her family. And if we're being real, I do find a holiday service pretty magical. Whether or not the Christmas story is real, it's a great story and the hymns are beautiful.
13. Have a holiday movie marathon. You know, the classics – "Home Alone," "Love, Actually," "Bad Santa," and whatever else Netflix has to offer. Invite your friends over, make some drinks and Chex Mix and there's no way you won't feel cheerful.