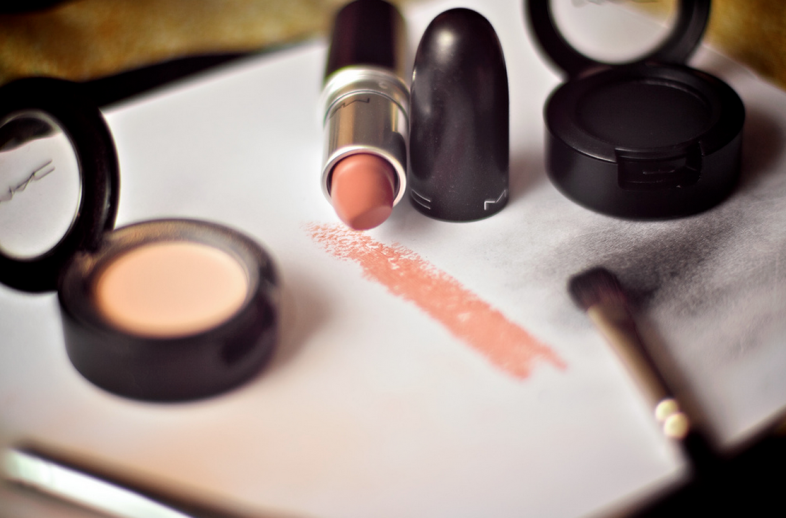 Some say Halloween gets less fun as you grow up, but I disagree. I think it's much more fun to celebrate Halloween as an adult! You've got money to spend on your own costume, no limits to shock value or hemlines the way you did in school, and you can have all the candy you want, accompanied by alcohol. It's way more fun!
You don't need your mom to do your Halloween makeup anymore, either. You can, of course, book an appointment at the MAC counter and have them do you up for a $50 fee, or you can purchase a few products and DIY. It beats buying a bunch of cheap junk at Target and never using it again, then throwing it out a few months later.
MAC was founded by makeup artists for makeup artists. There's an artistry background in each of their products and in every collection. You can go au naturale with their skincare and simple makeup, or you can go wild and create the most out-there look ever. It's a truly customizable makeup line, and most of their products are excellent. So if you're going big for Halloween, why not make your makeup just as badass as your costume? Here's what you can buy and use long after Halloween.

(Full disclosure: I work for Aveda, which is MAC's sister brand under the Estee Lauder umbrella.)
1. Face & Body Foundation- White
If you're going ghostly for Halloween this year, skip the cakey drugstore white makeup for something blendable and believable, like Face & Body Foundation in White. It's perfect for a Morticia costume, or any sexy zombie costume you can dream of. You can also mix it with your own makeup to make your summertime foundation match your winter skin, so it's not a Halloween-only product!
2. Ruby Woo
For glamorous costumes like Marilyn Monroe, Betty Boop or even Mary Poppins, MAC's classic Ruby Woo lipstick is your best buy. It's the perfect bright, cherry red and it stays on forever, so you won't have to touch up all night while you're busy Halloween-ing. It's one of the products this lipstick junkie cannot live without.
3. MAC Lipstick
In general, MAC has one of the best lipstick lines out there. They've got mattes, crèmes, sheers and more in hundreds of hues. If your costume requires a statement lip, then MAC is the place to go. You wanna go goth? Easy. You need the perfect chalky '60s Twiggy pink? It's here. When Halloween is over, you can wear the lipstick on its own or try it as blush, too.
4. Fluidline gel liner in Blacktrack
Fluidline gel liner is one of my Holy Grail products. I've been buying it regularly for the past five years and see no reason to stop. Liquid liner can be tough to apply if you've got shaky hands, so using this easy-to-control black gel is preferable for me. It creates the perfect cat eye, and you can use it to dot on Marie Antoinette beauty marks or even smudge it out for a smoky eye or a "Mad Max" look. Every girl needs a great black liner and this one is mine.
5. Strip lashes
Sure, you can buy your lashes at Target, but at MAC you can try many different styles and thicknesses to suit your costume. A few years ago, when I was Jessica Rabbit, I stopped by MAC and had the perfect pair of lashes applied. They're high-quality and comfortable. And the best part is that you can wear them again and again! (If you don't get drunk and yank them off and throw them in your bag like I did.)
6. Prep & Prime Transparent Finishing Powder
Now that you've got your Halloween face on, set it for the night with translucent setting powder. I know it looks snow white, but I promise it's invisible! It will keep your makeup looking fresh and help it from sliding down your face if you're out dancing. Now go forth and haunt!