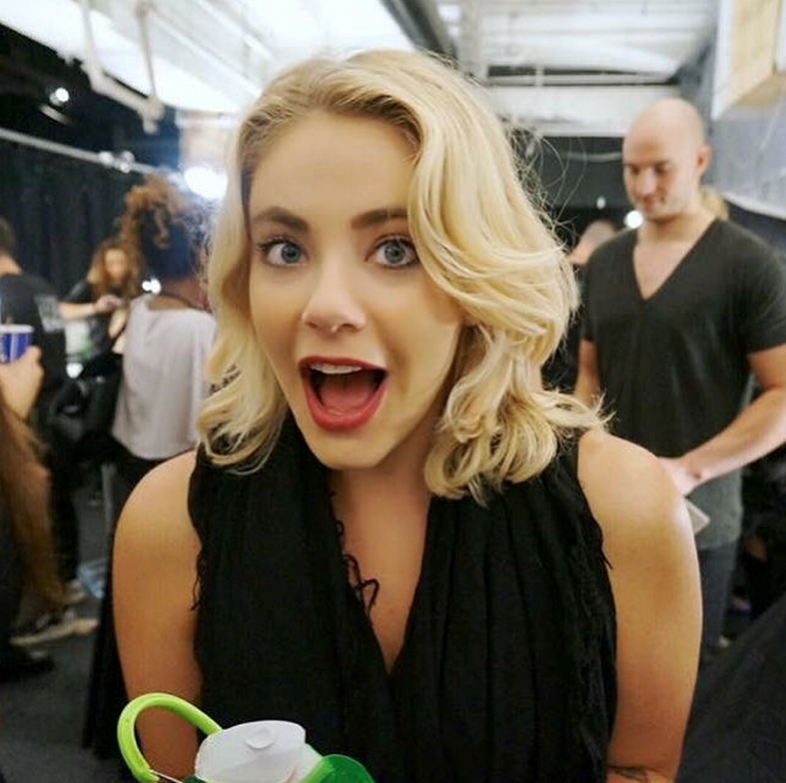 I just finished my second stint working at New York Fashion Week. A few years ago, I helped a designer friend style his first big presentation, while this year, I worked covering NYFW activities on social media. Let me tell you, working social media is way more fun than styling. You don't have to haul anything around but a phone and maybe a computer! Schlepping a giant suitcase full of shoes up and down to the subway during a September heatwave was the least fun experience of my life.
Fashion Week has become a monolith of #content due to the fact that literally every person in the world has an iPhone and an Instagram account. Backstage areas are packed with bloggers in ridiculous shoes and sunglasses trying to get snapped by some street style photographer while the rest of the world is bustling around trying to pull everything together.
1. It's not glamorous. My family keeps sending me text messages about how jealous they are that I'm having this fancy time, and I keep reminding them that that's not how it works. It might work that way if you're Kim Kardashian or Eva Chen, but for those of us who are working behind the scenes, it's work, not a party. It's waking up at 6 AM and throwing on a semblance of a face and chugging coffee, then working together to make something beautiful. There may be Port-a-Potties. There may not be any food besides some random crackers.
2. Your feet will hurt. I worked four and a half years of retail, and somehow I totally forgot how bad your feet and lower back hurt after standing for hours on end. Don't wear heels. Wear flats. Better yet, wear sneakers. Get insoles.
3. Extra batteries are a must. I can't even tell you how many times I charged my phone. I carried a charger and a portable battery and went through both several times in the course of a day.
4. Everyone knows everyone. Throughout the course of a few shows, you see the same faces over and over. This is a good thing; we're all in this together, you know.
5. Oh, bloggers. They're everywhere, probably wearing ballgowns or silly Gaga sunglasses. You can't escape them.
6. It's work. Fashion Week is a hustle. You get up early to be on time, take crowded trains or navigate new neighborhoods to find the venues, don't eat a whole lot and then come home exhausted to stuff your face with carbs.
7. There's no such thing as personal space. Working backstage means you are constantly bumping into other people, whether they're makeup artists or bloggers. You get used to it. You may emerge with mysterious bruises.
8. It's fun! The best part of a fashion show, I think, is right before it starts. The models are dressed, coiffed, made up and lined up ready to walk the runway. The designer is tweaking this fit and that seam. Hairstylists are spritzing one last spritz of hairspray to secure the hairstyle. Everyone is excited to see the results of all their hard work finally realized. The music starts and the excitement only heightens. The models go out one by one, then the designer takes his or her final bow and there's lots of applause. Even if you're backstage listening to the activity, it's pretty magical.