Kim Kardashian's much-anticipated website and its adjoining app, KimKardashianWest.com, has finally launched. Kim has been teasing her fans (like me) with snippets and hints at what she was going to bring to her next technological endeavor for months. She said there would be personal photos we've never seen, and coming from the queen of Instagram, that's saying something. She told us there would be beauty tutorials from her glam team, which was exciting enough to get me to prowl through her Twitter feed waiting for the due date.
KKW launched today and I have never downloaded anything so fast in my life.
It's free for the first week, and then you pay $2.99/month after that. Considering my love for KKW and North, this was a small, reasonable price to pay for the privilege of seeing the five products Kim is obsessed with this month. I can't get enough product recommendations from Kim, who we know is truly addicted to all things beauty. Also, with the price of admission for 24/7 Kim access, you also get free entry to Kylie, Khloe and Kendall's new apps, too.
First of all, Kim's app is really beautiful. It's very simple, easy to navigate and clickable. The videos are crisp and well-lit. I knew Kim wouldn't half-ass this.


There are five sections full of Kimmy content: Beauty/Style/Obsessed/BTS/Q&A. I don't know how often Kim plans to update her app, but there's enough content to amuse you for a little while right now.

One of the highlights is the "Dissecting My Look" feature, where Kim briefly describes some of her favorite outfits, the ideas behind them and where fans can get a similar look. She knows we can't afford her Givenchy or even her Wolford dresses, so she offers less-expensive options from retailers like Forever 21. That's nice, Kim.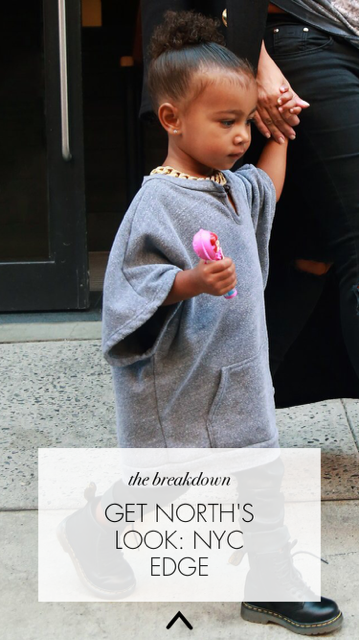 Oh, and we can get North's look too. STOP IT RIGHT NOW. I knew that was Kim's chain!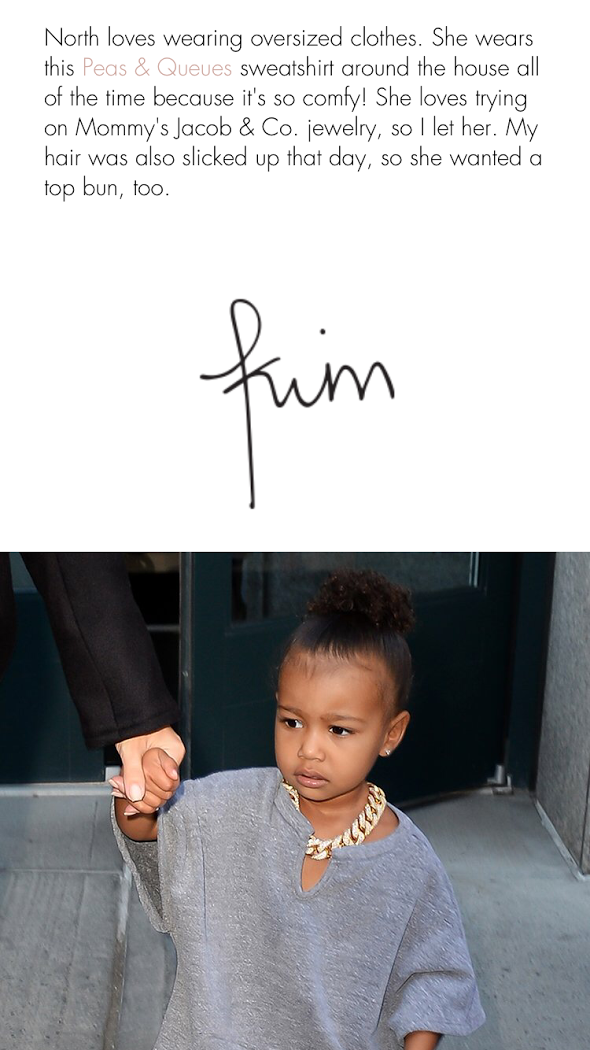 ---
Kim's main makeup artist Mario demonstrates a few of Kim's favorite makeup looks in short, well-produced videos. There are clickable product recommendations, too.
We even get access to Kim's pregnancy! Did you know baby West is the size of a banana right now? I can only imagine what the app will continue to tell us about his development! (LOL.) Kim even recommends her favorite anti-stretch mark crème. I love Kim so much that even her cravings and dislikes while pregnant fascinate me.
Kim wore this Givenchy ensemble like three days ago to the Givenchy show at NYFW! Givenchy is one of her favorite lines, and she spotlights a few of her most iconic Givenchy looks and tells us the stories behind them, too.
Kendall's app is mostly about how stylish she is, and Kylie's is a younger, more Tumblr-y version of Kim's. If you have a sick fascination with the beauty evolution of Kylie Jenner, like I do, then you'll be delighted by this one. Of course, Kim's is the queen, and I can't wait to see what else she brings to the game.

Image credit — KimKardashianWest.com