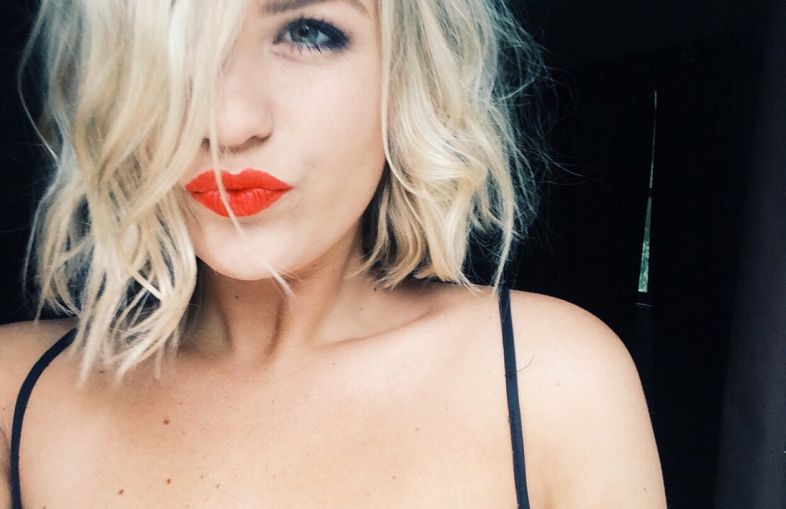 OK, not everything – but a whole lot of me has been oh-so-subtly enhanced to make me 80% better looking than I would be otherwise. I have no shame or secrets about this. This is why we have the wonderful world of cosmetics and beauty technology. Being a beauty writer affords me the luxury of trying things I wouldn't necessarily get to test out otherwise, and I love it. Call me vain and shallow – I don't care. I'm too busy having fun at various salons and spas getting treated like a queen. Or at least like Paris Hilton.
Blonde hair – I was born baby blonde, but once I hit puberty it darkened into the dreaded dishwater shade so many Midwestern girls are cursed with. Therefore, I have been bleaching it bright blonde every two months on the regular since I was about 16. This is not news. This is the way of the world for every girl who knows she's a True Blonde at Heart. Capital letters required. It is a sacrifice you must make to the gods of blondeness. But once you get bit by the blonde bug, you really can't escape it.
Lip injections – I'm fine with my natural lips even though they're a little on the thin side. I tend not to smile with my teeth because my top lip occasionally disappears, but it's not a huge deal. I got lip injections in February – partially inspired by Kylie Jenner, let's be real – and though they're subtle, it's a welcome enhancement. I, of course, want them bigger, but my doctor says baby steps are best.
Regular spray tans – I'm not talking a Mystic Tan of the Ross variety. My spray tans are organic and brown, not orange. I like a fake bake every so often during the colder months to hide cellulite and keep me from feeling like a pallid ghost until I can lounge away the hours in summertime sunshine and reacquire the golden skintone that should rightfully be mine.
Acrylic nails – I've had my tips for an entire year now and I can say with confidence that they're one of my best investments ever. I've been a lifelong nail biter and was always trying to stop to disastrous results and failures. My nails always look cared for and professional even though they're super-long. Going to have them filled every two weeks is relaxing. I can't check my phone and sort through work emails. I just have to hang out and chat with my nail guru and therapist, Anna. I look forward to it and cherish my nails like precious gems.
Eyelash extensions – I just got lash extensions and I already know that they're going to be a gamechanger for someone with naturally blonde-ish lashes. Mascara is one of those things I tend not to leave the house without, because I don't even look like myself if I don't have a few coats applied. You can blame my mother for that one. I imagine myself waking up and fluttering said new lashes at the boy in my bed (whoever that is) and impressing him with my early-morning sleepover beauty. Or, you know, the wall counts too.