Do you have an Etsy problem? God, I do. I fall into Etsy rabbit holes every so often and when I've emerged, I am $100 poorer and several vintage dresses richer. I just love to browse, OK? And occasionally browsing turns into buying, because I start spinning these elaborate tales of the girl I'll be when I wear This Dress or That Dress.
The garment: Pink '50s gingham wiggle dress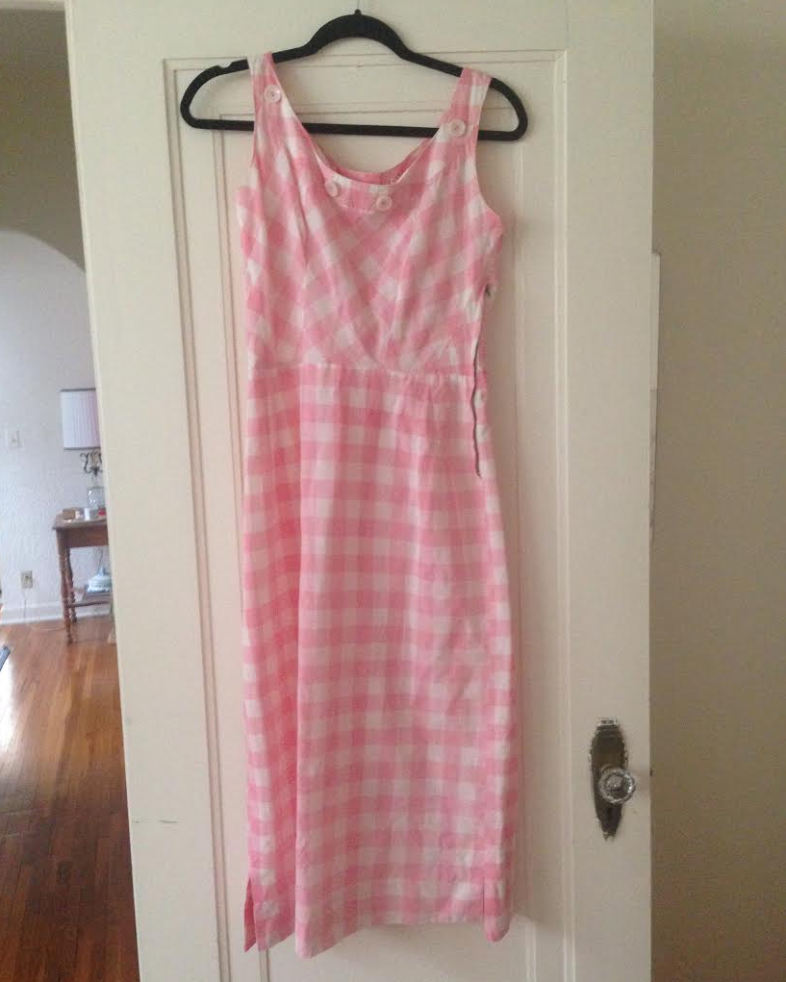 Who I am in it: While wearing this, I imagine myself with a summertime tan and a Marilyn-style wavy hairdo eating ice cream and wandering around the streets of sunny Minneapolis. It is just curve-hugging enough to be sexy, but it's not too retro so I look like I'm wearing a costume. This dress will make people want to take me on a Ferris wheel and feed me cotton candy.
The garment: Sheer white '80s dress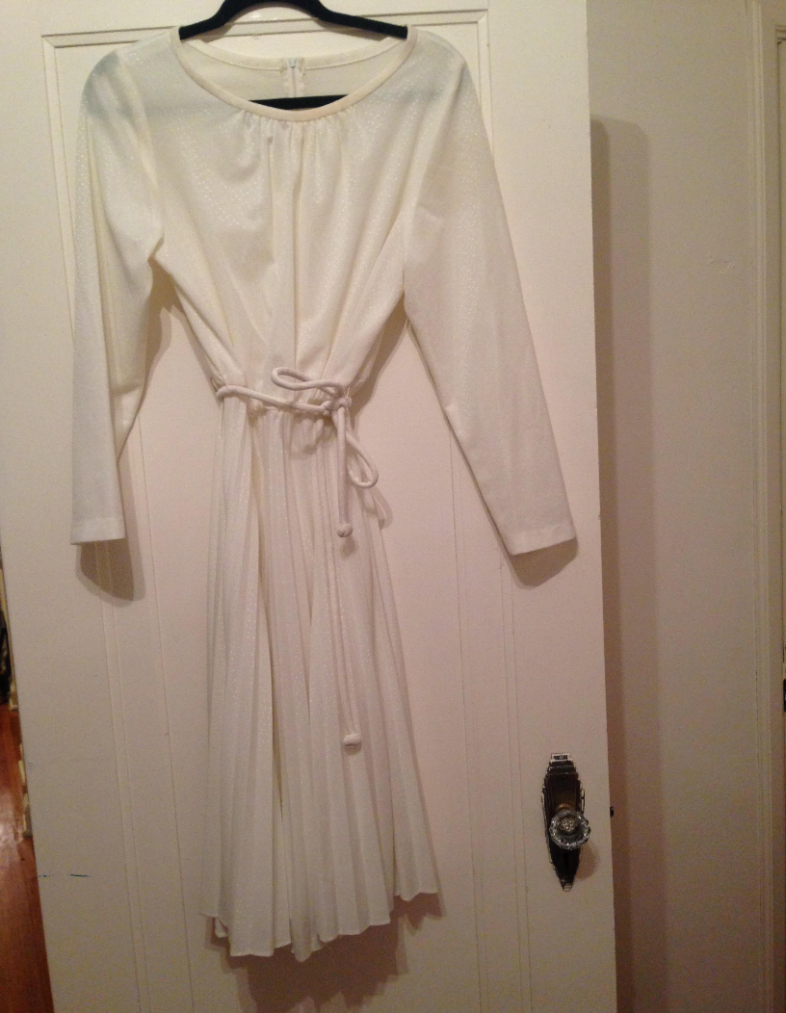 Who I am in it: I imagine myself as Liesl in "The Sound of Music" leaping around in a gazebo in this dress with its sheer, pleated skirt. Oh, and if my brother and I ever get around to starting our sibling country band, this is definitely the dress I'll wear onstage as I play my Autoharp and enchant all the men, just like June Carter. I have the dress but I still need that Autoharp …
The garment: '90s Garth Brooks t-shirt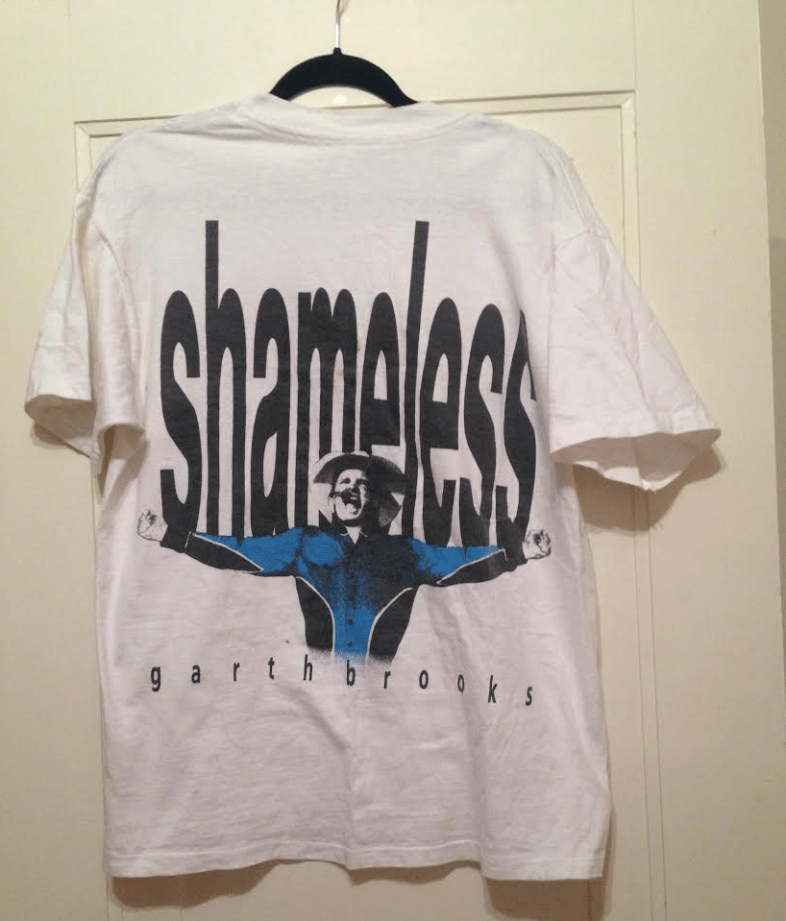 Who I am in it: I'm super chill. I'm the Cool Girl. I don't care about your opinion of country music – I do what I want. In fact, I, like this t-shirt, am "shameless." Plus, if a dude compliments it, I'll know he's good shit. The other girls can wear those faux-vintage rock tees. I'll stick to the '90s country tour tees because I am a Cool Girl.
The garment: White '70s prairie-girl sundress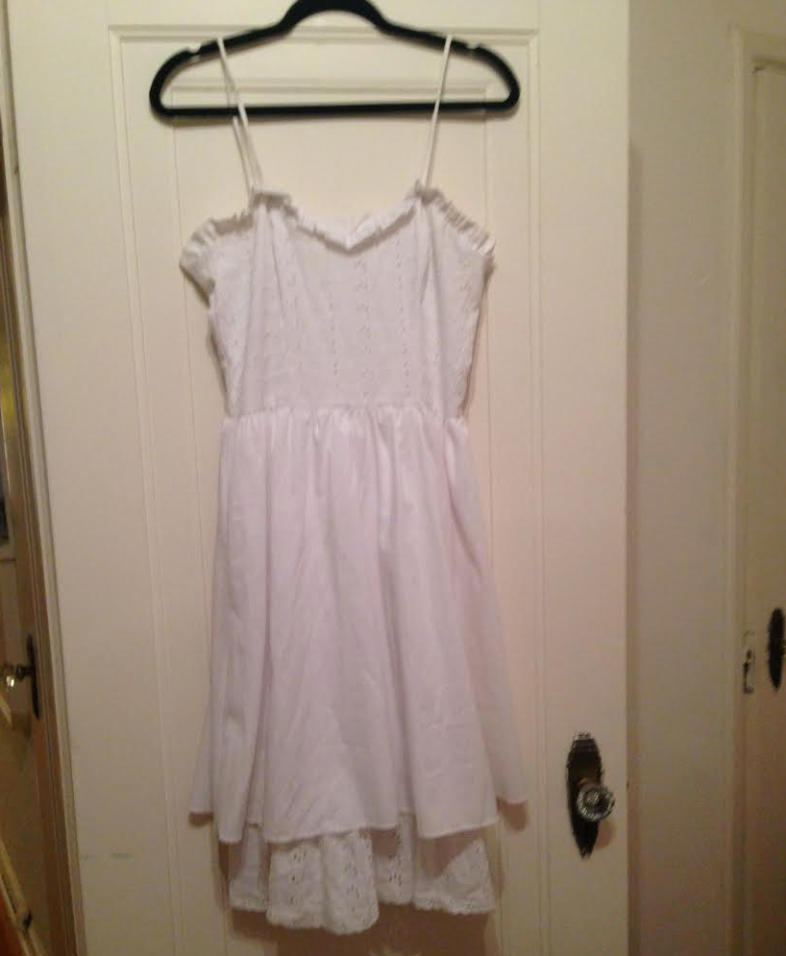 Who I am in it: Clearly I'm running barefoot on the prairie with a few big dogs. There's a wheat field swaying in the breeze behind me and it matches my hair. It has an eyelet bodice! Eyelet is as sweet as can possibly be. I'm totally '70s Dolly Parton in this dress.
The garment: '90s-does-'70s white mules
Who I am in it: I loooooove what I call "slutty '70s babysitter" shoes. You know, similar to the shoes Sandy wears at the end of "Grease." Candies-style. I plan to wear these with cutoffs and a cute little button-down shirt or a red halter top. Wouldn't they be perfect for wearing at the state fair at night? Plus, a heel makes your legs and butt look sooooo much better than a sandal. I'll spend all summer in these sitting outside and drinking beer, pretending I am the hot girl next door in a '70s/'80s teen sex comedy movie.
The garment: '50s black and white polka dot sundress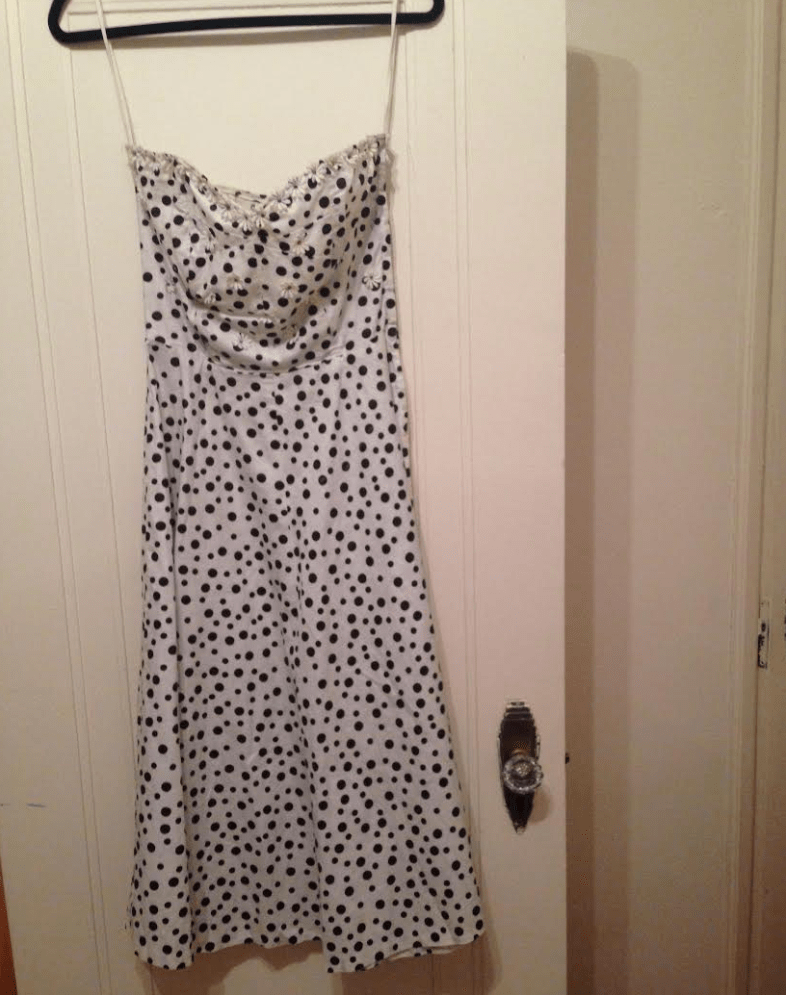 Who I am in it: A very sweet, demure pinup girl with the teeniest waist and biggest boobs. Seriously, vintage bodies were crazy – this dress has a 36" bust so there's actually room for my not-small boobs, but the waist is teeny-tiny. I guess there is something to be said about the preservatives in the food we eat now, huh? Oh, and they didn't have Cadbury eggs in the '50s. I'm going to wear this dress on a date. A really cute summer date. Dude won't be able to resist me, what with my classically feminine allure in this adorable dress. It's like in "Pretty Woman" when Julia Roberts wears that cute polka-dot dress to the polo match. I could totally go to a polo match in this. Maybe some guy I meet on Tinder will take me to one.