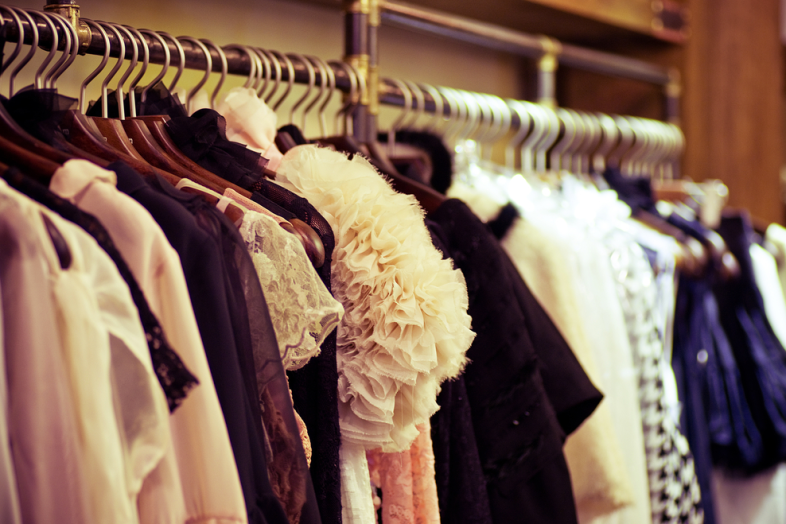 The dress that made me fall in love with fashion was an Alexander McQueen gown. It was ivory, a work of art with a skirt full of destructed, but still so beautiful and fragile ruffles. The first time I saw it, it actually took my breath away. It was the kind of gown Ariel should have been wearing when she emerged from the ocean – it's even called the Oyster dress, as it calls to mind images of a shipwreck that tore apart a luxury liner, though the dress in its pure perfection survived.
The Oyster dress lives at the Met Museum now, so others can be as moved by its pure, fragile artistry as I was. It was 2003 when I first saw it, and soon after I began to immerse myself in the thick, glossy worlds of fashion magazines. I wanted to move to New York as soon as I could to be part of that.
Things changed, obviously, and I realized that wasn't my calling. I still loved beautiful clothes – and always will – but writing about them for a living wasn't for me. You could say I became more realistic; I knew that I couldn't survive on an intern's salary in New York City with my huge amount of student loans. So I stayed put in Minneapolis and lost my fascination with fashion magazines soon after I graduated college.
Of course I still loved beautiful things: exquisite lace on my lingerie, the perfect pair of black, high-waisted skinny jeans, a white cashmere sweater, a silky gown with a low, daring neckline. But these were things I'd actually wear in my daily life. I bought silly things at thrift stores and vintage shops, but as an adult, my love for clothes meant I purchased things I'd wear and use. They were still beautiful and fanciful, but they weren't necessarily what young Kara thought 27-year-old Kara would be wearing.
It's a subtle distinction. The gowns and ornate jewels I'd so loved in the past were just that – the past. I never pored over Style.com runway shows. I never bought magazines. I didn't care who wore what on the red carpet. Of course, I had a brief interest in what Kim Kardashian was wearing, but for the most part, I was wearing leggings and sweaters and great thrift store coats, and that was OK with me.
I forgot how much I truly loved the art and wonder of a beautiful dress until I breezed through the Elie Saab Spring 2015 Couture show, and immediately I felt like my younger self seeing that Alexander McQueen gown for the first time. Every single dress created by Saab was perfect. It was beautiful, wonderful, magical but still something I could see myself wearing in a perfect world. It was dreamlike. It was sexy. It was feminine. It sparkled. It flowed. There were gowns of pastel blush pink, of periwinkle and of dramatic black, enhanced by airy feathers. You could wear them as a bride, as an Oscar winner, as a character on "Gossip Girl." They were angelic, ethereal, so beautifully created that they should never be purchased, only wondered over in the page of a storybook. There were dresses for pretending to be a fairy queen and an evil stepmother. I know I'm too old to have princess fantasies like that, but this show made me feel that fairytale magic once more. A little dose of escapism never hurt, right?