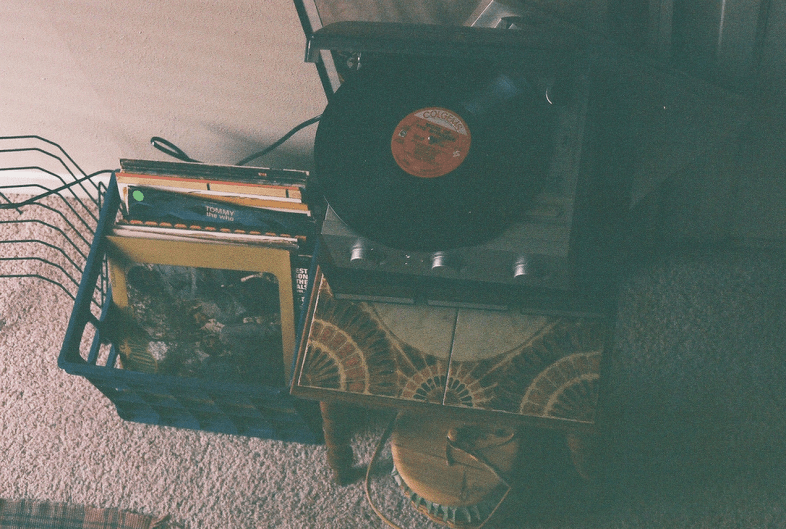 Whenever a man, hearing that I love country music, tries to impress me, he always says something to the effect of, "Well, I love the old stuff like Johnny Cash and Hank Sr., but I don't like the other stuff." Or perhaps, "You like country? I love Gram Parsons." Which is all very well and good – all of these artists are great. But I always want to respond, less than thrilled, with "Nice try, but that's so cliché and boring. You would've impressed me far more if you'd admit you fucking love Alan Jackson."
I tend to hear this a lot. "Well, I like the old stuff but I sure can't do the new stuff." Granted modern country Top 40 radio is pretty much 100% dreck, bro-country crap churned out by slick Nashville hitmakers. But saying things like that is akin to me saying, "Oh, I really like classic rock 'n roll but yeah, new rock? Can't get into that." Or rap. Or jazz. Or literally any genre. I don't care if you prefer Hank Sr. to Hank Jr. or Hank III.
Country music has always been part of my life. I grew up in a farm community where country is always going to be popular, as the songs often deal with things those people know about. I heard John Prine and Jerry Jeff Walker filtering through the dusty tape player of our old blue Suburban.
To me, country music sounds like my teenage years, like the hours we'd spend around a bonfire on someone's farm, laying in the back of a pickup truck looking at the stars after a few beers. It sounds like staying up until sunrise and shooting off fireworks to welcome the morning with the boys I grew up with. It sounds like dirt roads and gravel roads crunching under my tires, like riding loops around fields in a rumbling tractor with my first love.
My love for country music has grown and changed with me, too. I find comfort in it, in the tremor and the cadence of George Jones' beautiful, irreplaceable voice. Or in the princely, down-home charm of George Strait and Garth Brooks. I'd listen to Tammy Wynette for the rest of my life if I had to. I listen. I learn. I love. It feels like home. I turn to it when I feel sad and when I'm driving fast on an open highway with the windows open, always barefoot. I bond with others over their favorite silly songs, and the ones that make them put another nickel in the proverbial jukebox as they nurse a beer and a beating, mourning heart. I think that kind of heart probably sounds like Merle Haggard regardless of your musical preferences.
Country music isn't going anywhere. It's going through a rough patch, sure, but it'll never really go away. There's not another genre that captures heartache and hangovers quite as well.
And you know that line of Taylor Swift's: "When you think Tim McGraw, I hope you think of me"? Well, ME FUCKIN' TOO, Taylor.