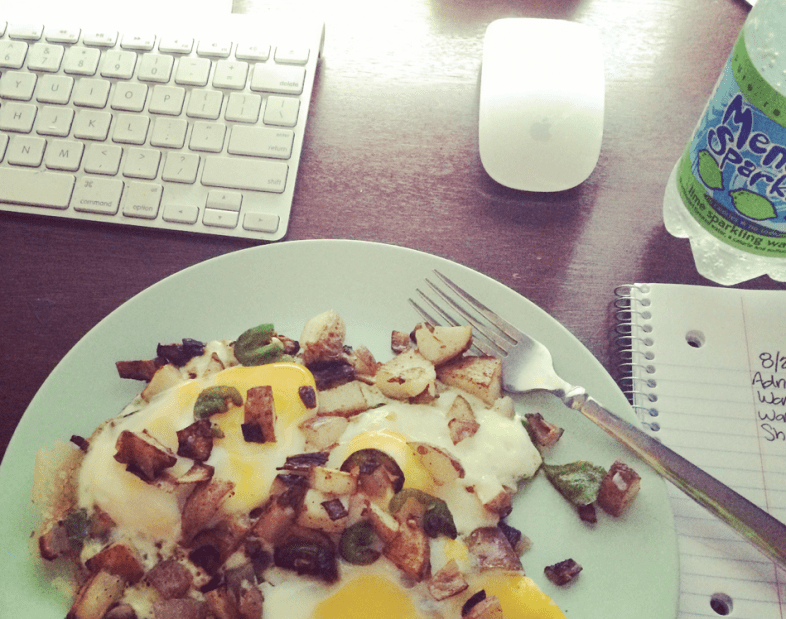 Your all-white, perfectly-arranged Instagram photos of an almost-empty room with some little plants and a lot of washed-out white light? Boring.
Your minimal outfits that always, for some reason, include a hat? Boring. Empty space except for one simple perfume bottle or beigey-pink lipstick? BORING.
I'm totally over these kinds of images. I'm tired of minimalism, and I see it most often in the aforementioned Instagram posts from my peers, from stores I visit and from brands. It's overdone, and it lacks imagination – everyone seems to favor the same products, arrangements and even the same stupid succulent plants. (Can succulents stay in 2014, please?)
Minimalism has been trendy for awhile now, which makes me hopeful that it's on the way out. A male friend of mine, recently browsing a few popular lifestyle blogs, remarked that they should be renamed "affluent tidiness blogs" from the image they convey of perfect white space with expensive accessories and furniture oh-so-perfectly arranged. I tend to agree. It's chic, sure, but it's kind of cliché now.
I can't identify those images, and I really can't identify with people who write about their minimal wardrobe of only ten (or fewer) pieces of clothing. I don't have a uniform. I don't want a uniform! What if I want to wear ripped vintage Levi's with a Mongolian lamb vest one day and then a gown the next? What if I'm Marilyn today but Steven Tyler tomorrow? It's much too hard to decide when you're someone without a defined signature style. I've just accepted this as My Truth.
I LIKE maximalism. I LIKE my stuff. I like rooms crammed with furniture and knickknacks and pretty little things. I like to go thrifting and come back with pretty little dishes to keep lipstick in, or porcelain swans. I like having piles and piles of books all over my apartment. I thrive in antique stores full to bursting with treasures. And I love trying to find a way to make all of my things, from a gold pineapple '60s lamp I inherited from a friend to some sweet, pale blue floral prints, work in my apartment.

"Oh, Kara, but that's clutter! Clutter is just one step closer to 'Hoarders,'" you're saying. Sure, it's a lot of "Look," if you will, but I love my things. They're treasures. They're practically pieces from your grandma's house, and each one has a story. Like the giant mid-century Hollywood Regency peacock who sits above my desk? I found him on Craigslist. One set of complete dishes (I like my dishes to match, OK) belonged to my grandma.
I know that when you're a minimalist, the items you do choose to keep have a history and a story too, but I lean more towards pre-disrepair era "Grey Gardens." You know – the faded grandeur, the slightly shabby pretty things arranged in a jumble. Old trunks, shelves full to bursting with photos and knickknacks, and lots and lots of patterns and color.
It's cozy! It's charming! No one wants to curl up with a book in an all-white room – there's nowhere to sit and you sure can't put your feet up.