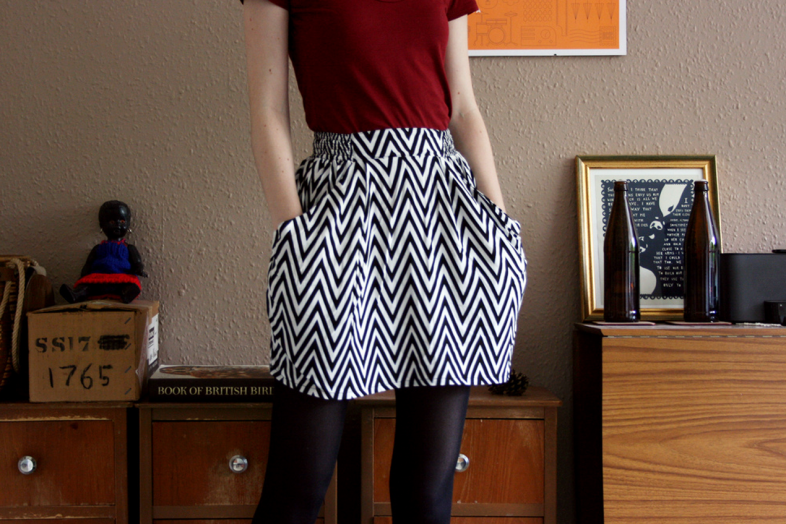 The holidays are upon us, which means the holiday SALES are upon us too. Every retailer is eager to get rid of winter clothing and their unsold holiday merchandise, which means one thing: SALES. The promise of "X percent off everything" can be so tempting. I've fallen victim to it many, many times and now I know just how to shop the after-Christmas sales. Learn from my mistakes, and try really hard not to make the same ones!
Shopping mistakes you might be making:
Thinking you're getting a "deal" at a store like Nordstrom Rack or an outlet
I hate to burst your hopeful bubble, but guess what? That dress you got at Nordstrom rack for $19.97? It probably didn't come from Nordstrom at all. While sale stores and outlet stores often do carry a small selection of clothes from the original location, the rest is cheaply made and purchased for a low price, then marked up just to mark down again. Check out the brands in the store and look them up online. You won't find anything much – they're not designer labels at Burlington Coat Factory and Nordstrom Rack and the like. They're manufactured and sold to retailers who sometimes slap their own labels on them. That Calvin Klein you found at TJ Maxx? They licensed their name out to cash in.
Buying all your clothes from fast-fashion retailers
You're not getting any sort of deal at Forever 21. You're getting cheaply-made clothes that won't last – if they can sell a cami for $1.80 and turn a profit, how much did that cami cost them? Think about it.
Not shopping resale
Shopping secondhand and resale is a sustainable way to add to your wardrobe and you can often find wonderful vintage pieces or designer clothes for much less than you'd see them in a regular retail store. I think selling your unwanted items for trade at a store like Buffalo Exchange can be a really great option for shopaholics. I got a Piazza Sempione wool pencil skirt for $20 there once. You gotta dig, but you can find treasure.
Buying clothes/shoes/accessories simply because they're on sale
I fall victim to this too, but often my "scores" never get worn. I get so blinded by the excitement of 30% off that I make poor decisions and end up with bags of clothes I'll wear twice at most that I later try to sell and/or end up donating. A sale is great … if it's something useful.
Not going with a plan of action
If you're shopping the after-Christmas sales, go with a loose plan. Maybe you want new leather boots. Maybe you want some cute loungewear. Know what you're looking for and search for those things first. That way you won't be distracted by silly sales.
Not shopping around
If you're buying a big-ticket item (a Vitamix, a TV, etc. etc.) it really does pay to look around a little before you purchase. Make the right decision for you – perhaps you prefer to purchase your item from a local independent retailer. Maybe you want the cheapest price. Maybe you want convenience. Check out Amazon, Target, Costco and the like and see what suits your needs. Then pounce! When I decided to buy my much-coveted David Yurman ring, I looked online, eBay and the Yurman store before deciding to buy at Nordstrom. I knew their return policy was excellent and it's a store I buy from very often, so I felt most comfortable spending the money there. But do what suits your budget and your shopping style best – and as for me, I'll be staying home and not venturing out on December 26. Best of luck!