There is something both quietly reverent and totally chilling about a cemetery. It's where the dead have gone to spend the rest of eternity and where the living can wander, visit and contemplate. They're beautiful and solemn and still, a little scary no matter what. Here are a few I'm itching to visit.
1.Pere-Lachaise, Paris
This is probably the most famous cemetery in the world, and for good reason. Famous writers like Oscar Wilde and Gertrude Stein are buried here, as is Chopin. Edith Piaf calls it her final resting place, too. Of course, it's Jim Morrison who seems to draw the most visitors, and his grave is so popular that it is currently monitored to protect it from further vandalism.
2. Hollywood Forever, Los Angeles
The Hollywood Forever Cemetery in Los Angeles is one of my favorite places I've ever visited. That's weird, I know, but it's truly beautiful, with immaculate grounds and a deeply calming aura. You can visit the graves of Hattie McDaniel, Toto, Dee Dee Ramone and Vampira, or stop by and see Jayne Mansfield's grave. Rudolph Valentino is interred in a mausoleum crypt above-ground. In the summer, they show movies at the cemetery so you can watch "Clueless" with your favorite dead celebrities.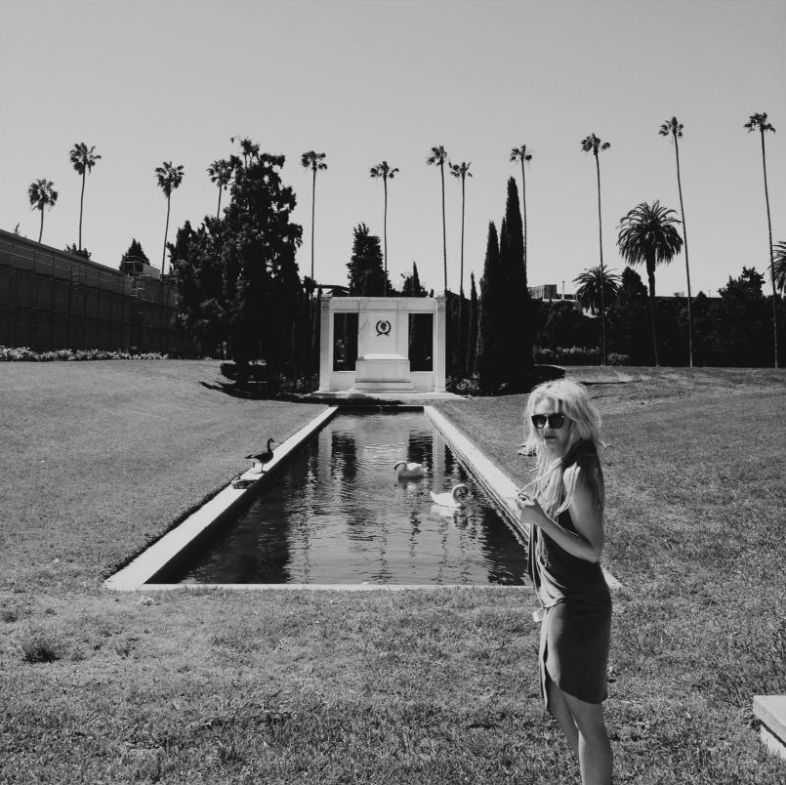 3. Highgate Cemetery, London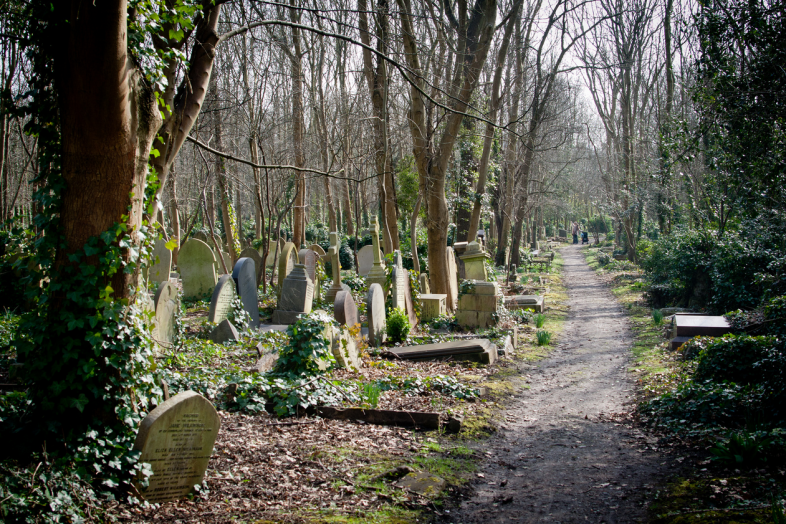 Highgate is another truly beautiful cemetery. It's quintessentially English, with wild greenery and gardens surrounding the graves. You can tour its 37 acres, but keep your eyes peeled – all sorts of creatures call the cemetery home. It's supposedly haunted by a few spirits, including the Highgate Vampire – he's very, very tall and wears a black top hat.
4. St. Roch Cemetery 1, New Orleans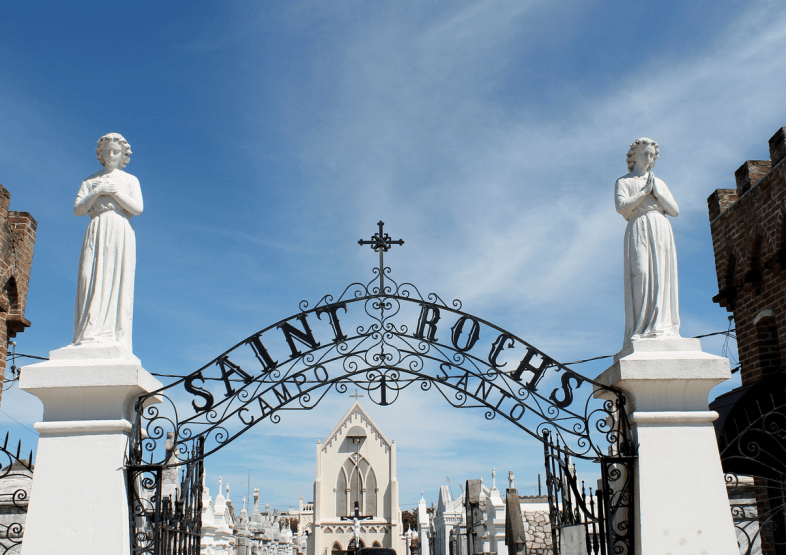 New Orleans is a hotbed of famous cemeteries, but St. Roch 1 is special for its creepy little chapel, which is littered with religious icons and prosthetic limbs. Visitors offer up tokens in this small space, which has been said to have a disturbingly rotten smell. At one point, St. Roch was where people with various afflictions came to pray for healing, and to please the gods they left little gifts like false teeth and crutches.
5. Mount of Olives, Jerusalem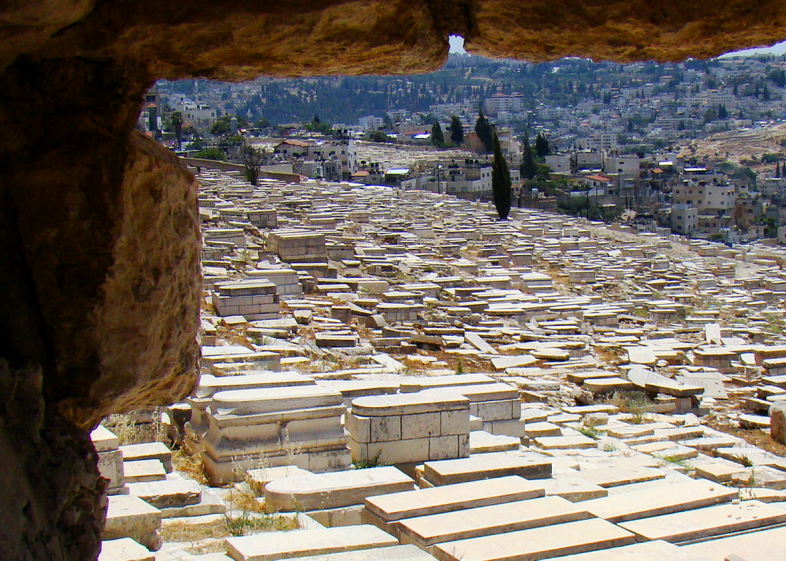 Over 70,000 tombs dot the landscape of this famous Jewish cemetery. Jewish people from all over the world have been interred here, and many famous religious figures have been buried here. Many believe this is where the Resurrection will begin.
6. Old Jewish Cemetery, Prague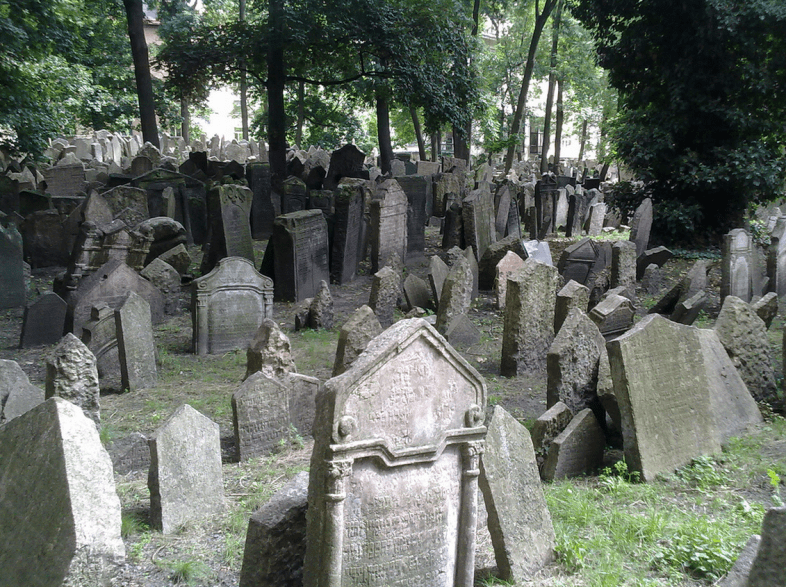 There are so many people buried here that the graves are almost stacked on top of one another! There may be as many as 100,000 people buried here, which means it's probably totally haunted. The cemetery dates back to the 15th century.
7. Les Catacombes, Paris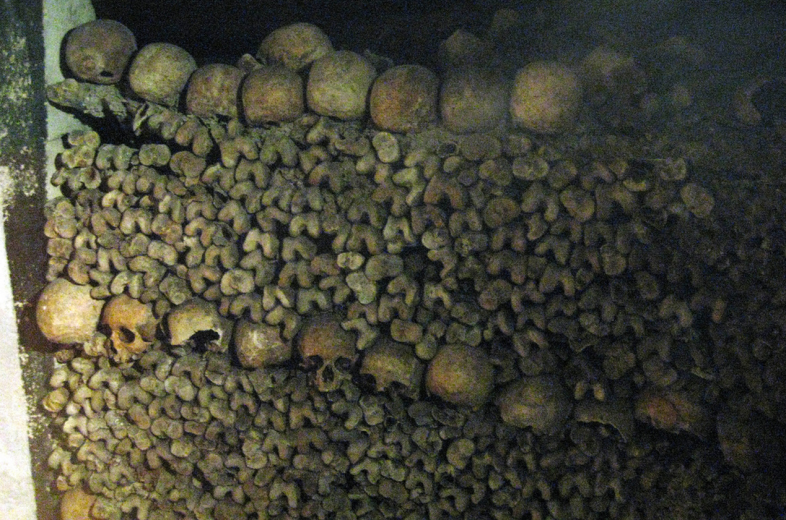 I am WAY TOO AFRAID to ever, ever consider going down to this famous underground tomb. Over six million people are buried down there and just thinking about it makes my skin crawl.
8. Capuchin Crypt, Rome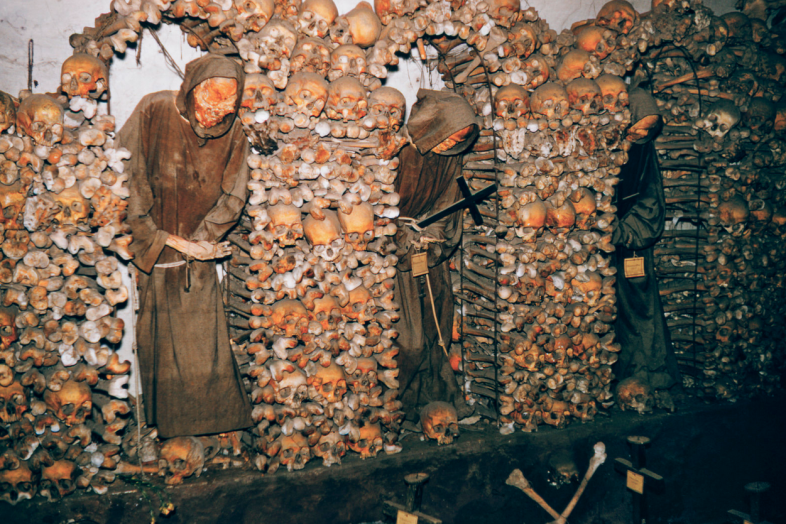 When Capuchin friars died, their bones were collected and added to this creepy crypt. Each room is made of different bones, creating even light fixtures and decorative patterns.
9. Stull Cemetery, Kansas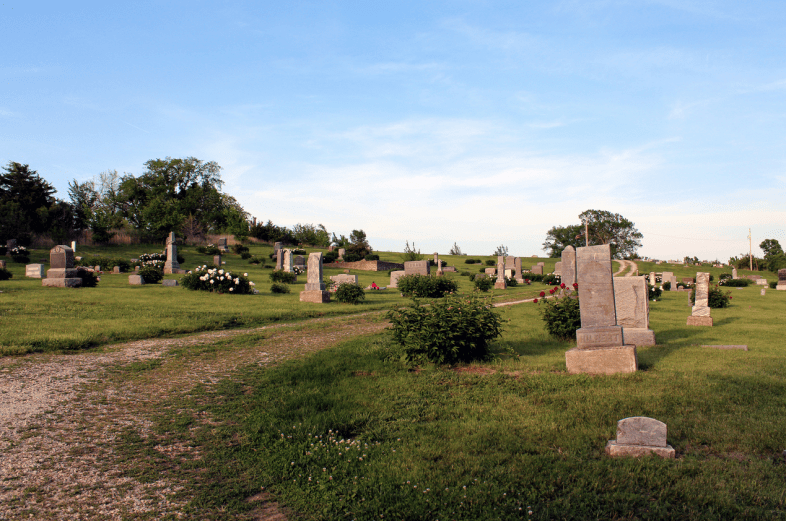 Apparently this small cemetery is one of the Gates of Hell. Legend has it that there's a small stairway in the cemetery that will take you directly to Hell if you're brave enough to attempt it. Several tragedies took place here, including a young boy burning to death and a man hanging himself on the grounds. Others tell tales of mysterious pickups chasing them away from the cemetery.
10. Capela dos Ossos, Portugal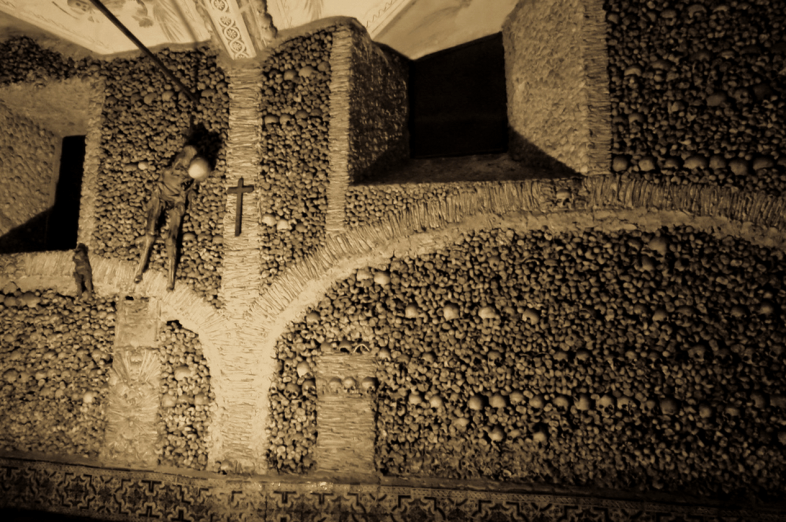 Another crypt created by human bones, the Capela is covered with the bones of 5000+ monks. Two skeletons hang from ropes as you enter, and the chapel greets you with the words: "We bones that are here, for yours await."

Get exclusively creepy TC stories by liking Creepy Catalog.