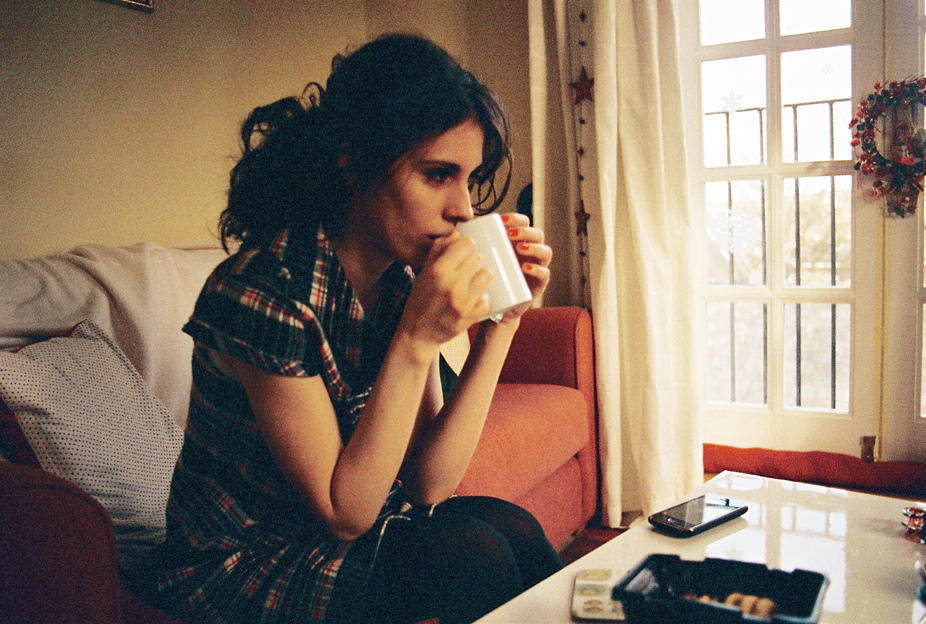 Your alarm goes off because Monday morning is a punctual son of a bitch. You already know that today isn't going to be a world of rainbows and Evan Peters because you feel lethargic beyond words and bloated on a level so extreme that it makes you wonder if your ultimate mission in life is to float in Macy's Annual Thanksgiving Day Parade. Surely they pay well? #jobgoals
But hey, feeling less than heroic on Monday morning is a pretty good indicator you had a bragging-rights weekend packed with laughs, Instagram-worthy photos and enough calories to seriously reconsider some lifestyle choices. Or maybe it's that time of the month. Regardless, now it's time to adult up, get dressed and pretend you have your shit together.
You open your closet and bear the same fact that slaps you in the face every Monday morning: skinny jeans were NOT designed for the day after Sunday. It's just science. Don't' argue with it. A few other less office-appropriate options await your consideration and it's not going to be easy. Maybe grab a piping hot cup of coffee before deciphering between these less-qualified garments.

Black yoga pants
Sure, they are probably stained with sweat from your last session, but desperate times call for desperate measures and you are not a quitter, Durst! #HighRiskHighReward Besides, you paid so much for your damn Lululemons that they should be suitable to wear for a White House dinner. Coupled with the right top, these babies could totally be pulled off as regular I-have-an-office-job, human pants. Bonus tip: wear a push-up bra for a little extra cleavage and a nice heel to take attention off your ridiculously overpriced gym clothes. Definitely a contender.
A long folksy skirt
No, you aren't going to Coachella or the flea market, but a long simple skirt could be the answer to your bloated problems. It's light and flowy, unlike my personality disorder. Perfect! Pair it with a gladiator sandal or chic flat? I'm thinking so much yes!
A bridesmaid dress
Sure, the dress has a few Betsey Johnson-esque details that make you double take. For one, it's strapless, which is much more Friday nightclub than Monday morning office. Nothing a little cardigan can't fix though, right? And sure, it's flashy-just-bought-a-Ferrari fuchsia with golden undertones. But who knows, "flashy" might get Jim in sales to notice you. Or maybe wearing a bridesmaid dress to work sends the wrong message to your co-workers like, "Hey boys, I'm single!" Or "Yes, but I'm waiting for the pharmacy to refill my prescription."
Extra makeup
Whether it's a Dita Von Teese red lip or a smoky eye, a little something extra always makes me feel like I don't fart or pick my nose, which can be essential on days where I feel like a two.
Overalls
Overalls are the type of clothing that makes you appear to smell like a farm animal. Maybe Jim is into the I'm-painting-my-house-today look. On the other hand, they have literally zero body constrictions. Perfect for farmers, painters and bloated babes alike!
A jumper
Jumpers are totally business casual, right? Although, yours just so happens to have a variation of leaves and bamboo pattern, making it look more suitable for a safari. Beggars can't be choosers.