Scar
The former leader of the severely uncoordinated hyenas of the Elephant Graveyard was required to attend anger management classes. He graduated at the top of his class in 2002 and got all religious-y shortly after. He is now a green juice and yoga enthusiast, specializing in child's pose. The neighborhood nail salon knows him as Prince Taka, his real alias. These days he enjoys hosting potlucks and book club meetings on his new backyard furniture. All.the.awards.
Gaston
Belle's not so secret admirer was rushed to the hospital after his melodramatic fall from the Beast's castle. Naturally, the town Romeo was beloved by all the nurses. They lusted over his shiny, Kardashian-black tresses, nicknaming him Dark Prince Fabio. This inspired Gaston to help change the world for the better, as a hair stylist. He is now well respected at a notable hair salon on Rodeo Drive, having a client Rolodex from across the world. When he's not enhancing celebrity strands at the salon, you can find him inappropriately advancing both women and men on Tinder.
Cruella De Vil
Bitch is chic as hell, let's be honest. When she wasn't trying her hand at skinning spotted pups or manslaughter, she really knew a thing or two about glamour. Cruella became a style icon, as women everywhere flocked to get faux fur coats and lengthy black gowns alike. She was propositioned by Bloomingdales to bottle her posh style and is currently on tour to promote her new fragrance line, House of De Vil. Because she is an heiress to a grand fortune, she donates all her proceeds to dog shelters all over England.
Ursula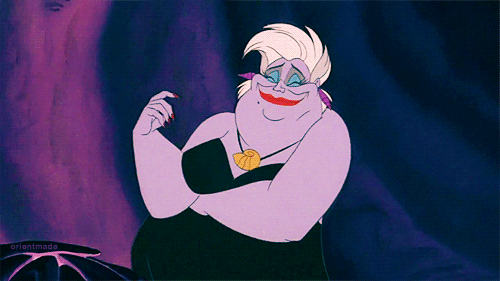 Ursula had a passionate, yet rapid love affair with King Triton that had been begging for attention since The Golden Ages. Her publicist chimed in, "Unfortunately his ego has since separated them." Ursula moved on to bigger and brighter things, as her gaudy makeup sense caught the attention of M.A.C. directors. Ursula currently blesses the M.A.C. counter with her cosmetics skills while sexually assaulting male bystanders with her lingering tentacles.
Jafar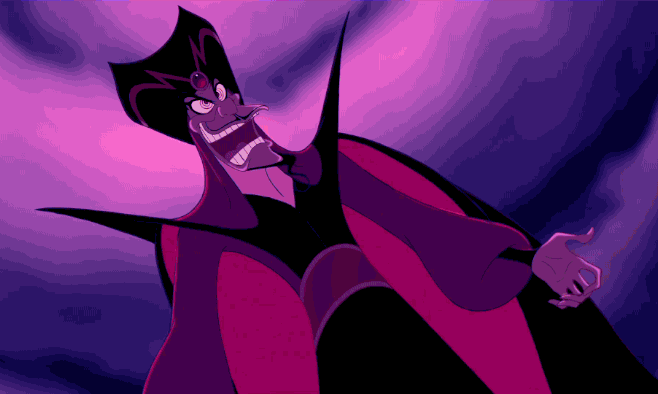 The dramatic hostilities coinciding with Aladdin left Jafar emotionally wrecked. He spent weeks cooped up watching reruns of Cheers. He was at a loss of what to do with his life, creatively. Jafar finally decided to sell all of his possessions, buy an overpriced camera and travel the world. How cliché. On his journey he realized that taking photos of beautiful, lively couples surprisingly brought his black tarnish soul more pleasure than seeking revenge on Aladdin. He became a renown-wedding photographer and is currently seeking love at local chess matches.
Captain Hook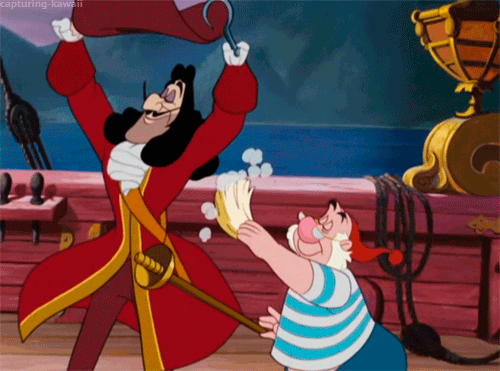 Hook, a longtime trendsetter, went on to study fashion at FIDM. He interned under Jean Paul Gaultier, bonding over their fondness of ruffles and French haute couture. Fans eagerly awaited Hook's much publicized clothing line, which as expected were widely praised and accepted. He frequently accompanies Marc Jacobs, Giorgio Armani and fashion gods alike, respectively.
The Queen of Hearts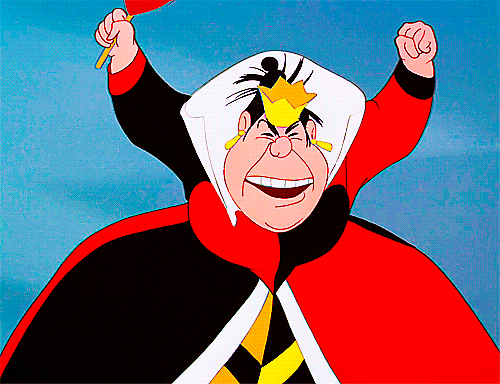 Known for her accumulation of dramatic moments, the Queen of Heart's therapist suggested she give her explosive emotions an outlet. The therapist dropped the Queen off at the local theatre and immediately changed her phone number. Naturally, the Queen's years of high-pitched howling and croquet coordination helped her excel in throwing her voice across the stage and the choreography that was demanded of her body. Currently she is researching which fad diet is for her and debating on whether or not to get bangs.
Lady Tremaine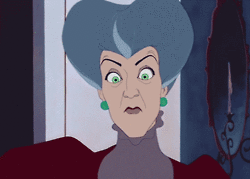 Cinderella's snobby stepmother called in to a radio show and won tickets to The Price Is Right. Lady Tremaine struck it rich when she won both showcase showdowns. Later at The Price Is Right after party, she met Bob Barker where her serenaded her around the punch bowl. Talk about relationship goals. They are happily married in a Utah mansion where they host weekly neighborhood Bingo tournaments.
Shere Khan
This handsome cat was unfairly portrayed as the antagonist in The Jungle Book, when really he was just passionate about his culinary ingredients. Khan came from a long line of family chefs. He went on to open his own Indian restaurant specializing in Kati Rolls. Khan is also an avid golfer and frequents Tommy Bahama to complete his suave aesthetic. He is currently vacationing with his family in Aruba.