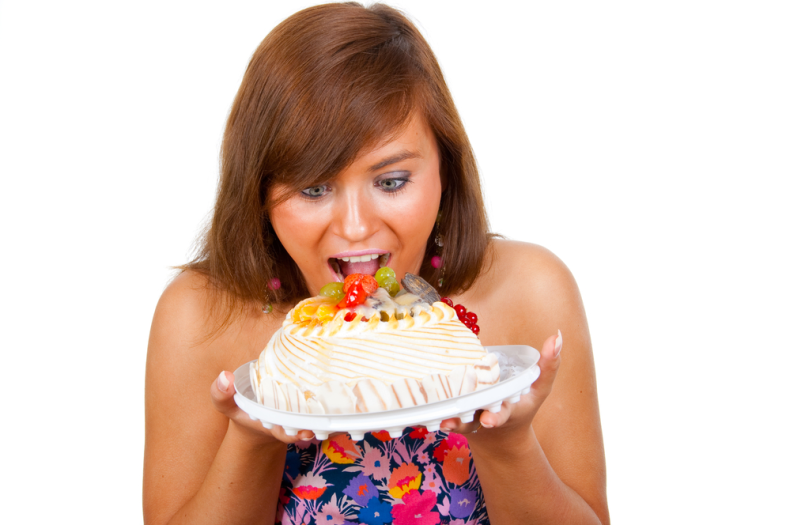 Most people eat cake on birthdays but since everyday is somebody's birthday it is appropriate, therefore, to ingest cake (and cake-like goods) on any or everyday of the year. There is no wrong way to eat cake, granted, but as a courtesy to you and your friends we have constructed this objective guide to cake-eating.
#1 PUT ON LOTS OF MAKE-UP
Marie Antoinette notably coined the phrase "Let them Eat Cake" but scholars have concluded the origin is much earlier than her reign, possibly 100 years prior. Some people debate if the quote was even authentic at all. The phrase is still found meaningful for its implicit portrayal of class discrepancy. Apparently upon hearing the news of peasants encountering a bread shortage the monarch responded, "Qu-ils mangent de la brioche." (which is weird because brioche is really such a distant cousin of cake.) The point being brioche requires eggs and sugar- more expensive ingredients than what is required to make bread- and so the queen here is depicted as ignorant and isolated in her extravagance. If you put on an excessive amount of makeup, so as to aesthetically elevate yourself, before eating a cake, you will feel more entitled and invested in the experience.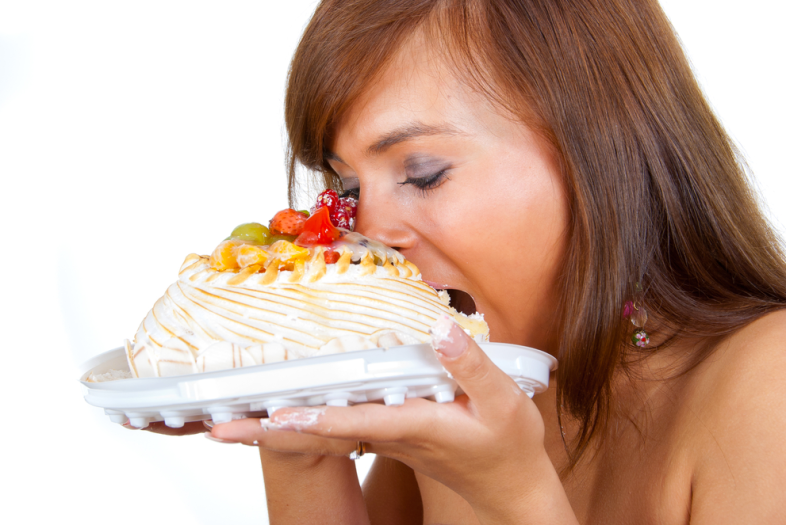 #2 UNHINGE YOUR JAW
Snakes are good. Their jaws are made of elastics, essentially, and like ours, their bottom jaw is not attached to the skull. This creates a lot of space to insert prey. What are the benefits of engulfing an entire object all at once? Calories, energy, work, heat, survival. It's obvious. You're wasting your time with your forks and your chopsticks and your perception of life. Open your mouth, let it go until you hear a "snap." That's a good sign. It means that your angles are coming together. Positive body image what? If your angles are too small then maybe you could get some orthodontist to make it wider and enable you for better insertions, or maybe you could just practice. Gymnasts have to practice stretching, even if they are born with freakishly elastic bodies. They need to train their joints and tendons to reach for higher goals. If you have trouble putting your first in your mouth then how are you ever going to make it out of here? Practice. Get those jaws opening up. It's not a game, it's a lifestyle.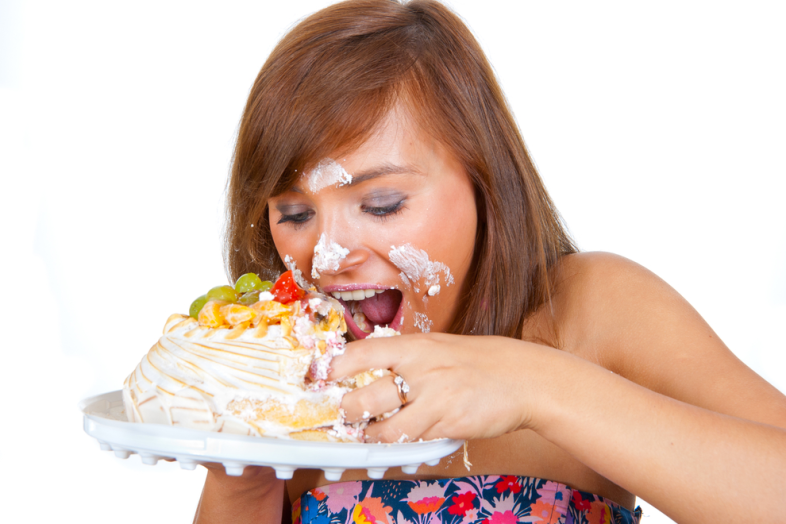 #3 SHOVE IT IN YOUR HOLE
Shove it in there, yah- where are you going to be in the next five years? Nothing matters, it doesn't matter. When was the last time you saw your grandmother? Fuck it, fuck everything. All that matters is here, now, in this moment, this present moment, carpe diem, you only live once, this is what you've been waiting for, time is suspended in these moments of pure completion.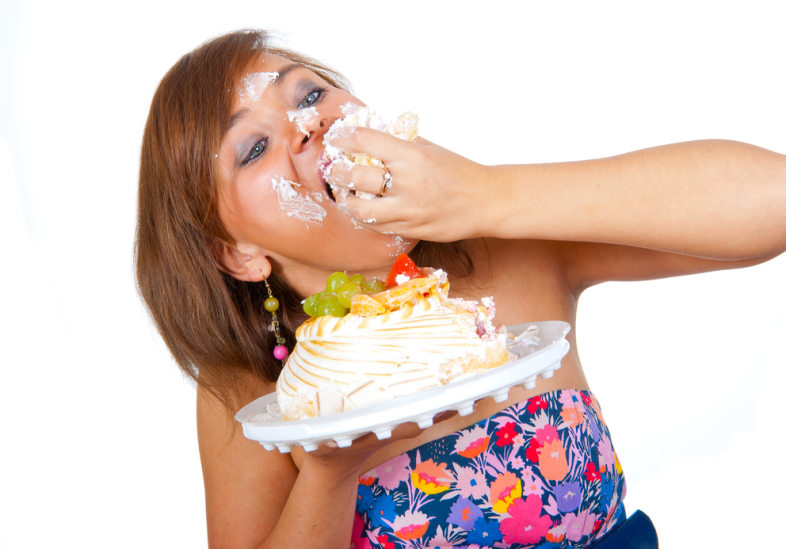 This is all about knowing your goals, loving yourself, believing in your dreams and having enough assertion to attack them. This is all about keeping a strong attitude at whatever cost.
#4 NOW SMEAR IT INTO YOUR PORES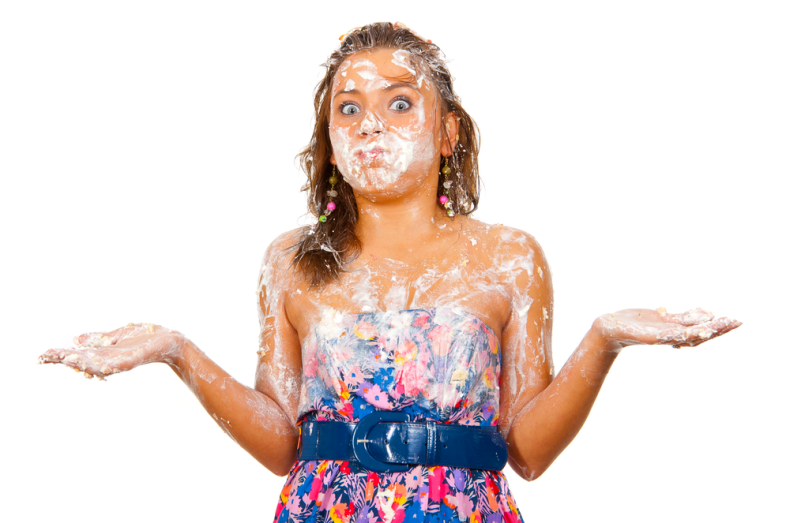 What do you do after you're satisfied with the amount of cake you've consumed? You smear it all over yourself because sugar, eggs, and butter make an amazing concealer, in that they conceal the epidermis from everything. Coverage that lasts. Real natural protection. You want to make sure that you really get it in there, as much as possible.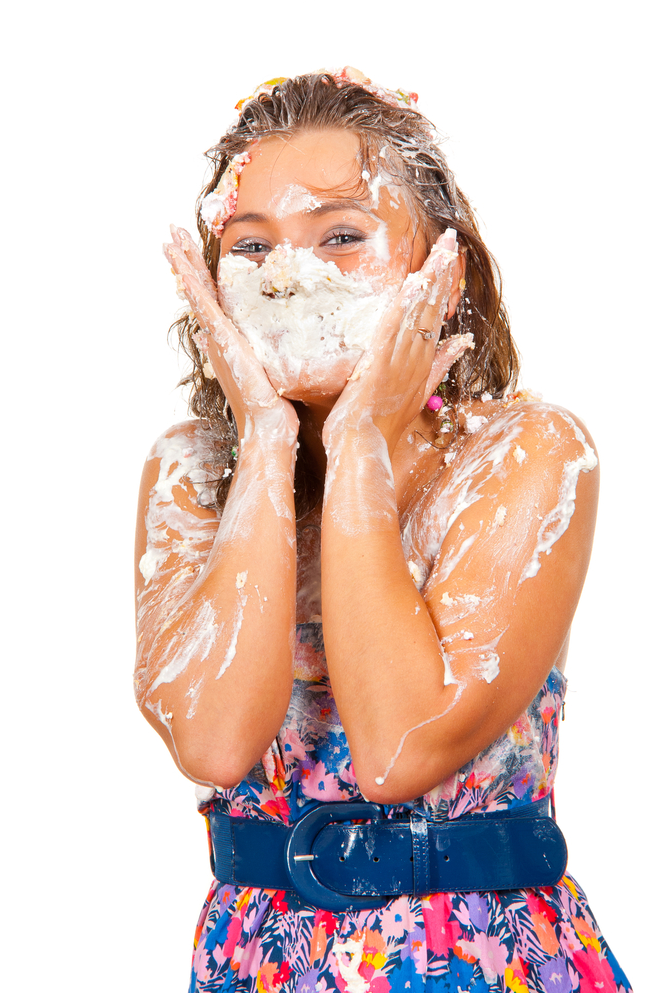 It's best to work the substance in slow-moving circles, applying multiple thick layers on at a time, in order to penetrate the follicles that are otherwise hard to reach.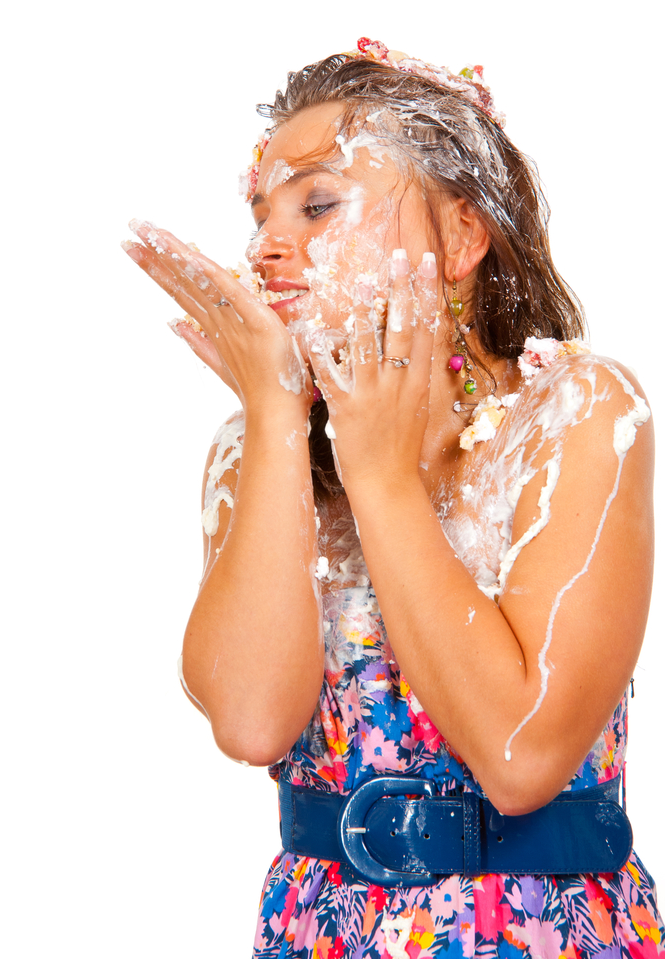 The more abrasive the better the concealer can really work for you.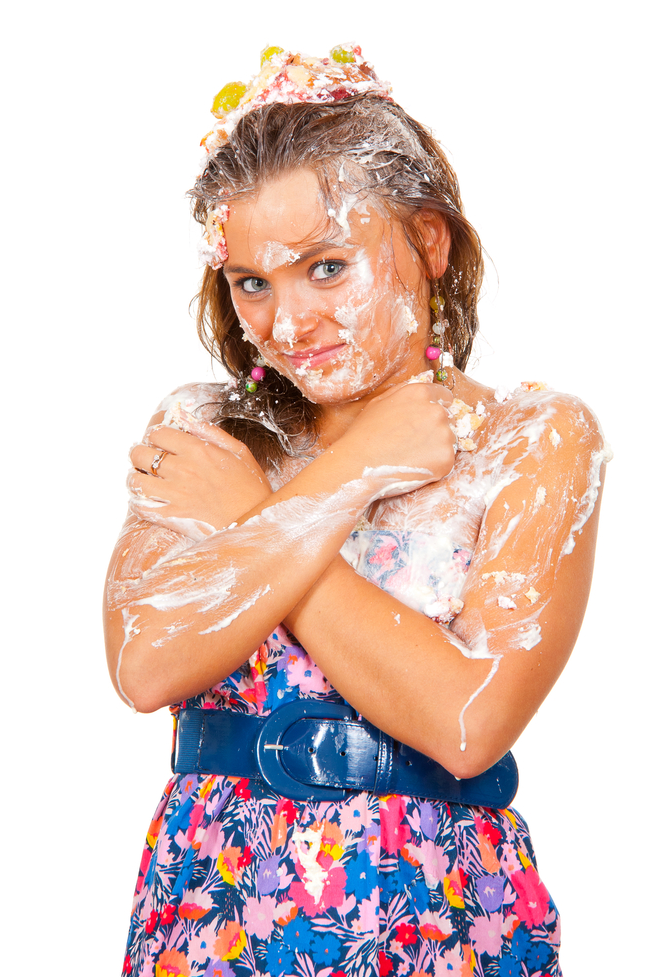 If you still have some remaining cake left after all of this, go ahead and place it on the top of your head like a hat.
Above all, remember to be generous to yourself and be open to any exploitative opportunity that you come across. You are the god of your own reality.