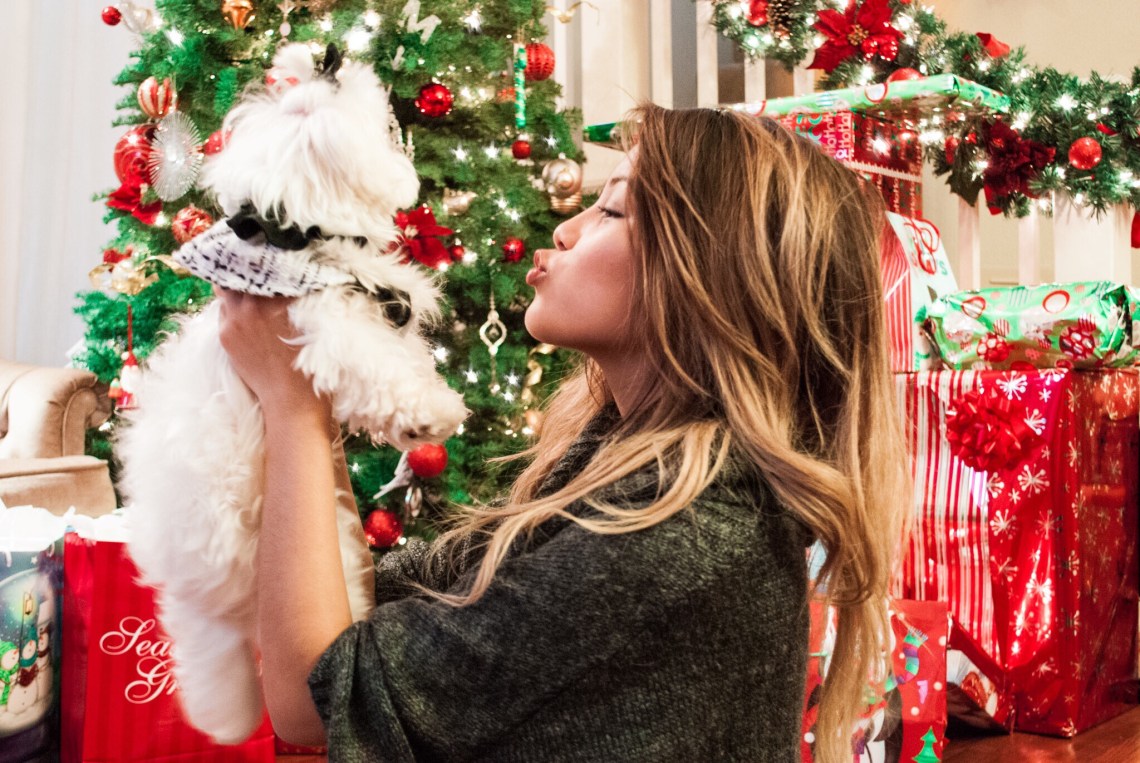 The holidays are here! I repeat, the holidays are here! If you're like me… you're not prepared. I am 100% NOT prepared.
Some people can only think about what to buy little Johnny and Sally. Most people may feel the need to buy expensive gifts to show how much they care, but the holidays are mostly about spending time with your loved ones and just being able to enjoy yourself. Below are some ways you and your loved ones can have a budget-friendly Christmas.
1. Christmas family game night
Invite your family and friends over for a board game night! Turn on Pandora and set it to a Christmas music station. You can enjoy Christmas music while playing a game and spending time with your loved ones.
2. Budget shopping
Go to the mall with your family. Draw names in the car so you know who you are buying for, then set the budget to $5 on each gift. Each family member will break apart to go shop for a nice, budget friendly gift and then meet back up to exchange.
3. Potluck Christmas dinner
Instead of letting just one person be responsible for buying and preparing dinner, why not host a Potluck Christmas Dinner. Each family member and friend can bring a different dish. This gives everyone a chance to show off their cooking skills and your pocketbook can be spared in the process.
4. Read Christmas stories together
Instead of spending money to do something like going to the movies around the holidays, host a Christmas storytelling night. Your loved ones can all gather together, spend time with each another, and enjoy Christmas stories without spending a single cent.
5. Take a walk in the park
When the holidays are near almost every city brings out their decorations. Use this as opportunity to spend time with your family and enjoy the beautiful Christmas decorations on display. You can bundle up in your warmest gear and enjoy a night stroll through the park without spending money.
6. Gingerbread house competition
Host a gingerbread house competition with your family and friends. Mix it up by selecting teams or having it be boys vs. girls. Your family gets to enjoy fun Christmas-based competition and gingerbread house kits are on the cheap side of things.
7. Snowball fight
This seems a bit childish, but do you have any sad or negative memory related to a snowball fight? Probably not. Have your family and friends bundle up and head out into the snow on Christmas Eve for a snowball fight.
8. Christmas movie night
Have your family and friends each bring their favorite holiday movie. You can settle in and enjoy Christmas movies all night long together without having to open your wallet.
9. Decorate ornaments
Go to the Dollar Tree and set a $10 budget. Get enough ornaments so each member in your immediate family can make one each. Buy decorating supplies such as: glitter, bows, ribbon, etc. Go home and gather your family together to enjoy a night of decorating ornaments.
10. Host a DIY Christmas
Instead of store-bought gifts, ask your friends and family to DIY Christmas gifts. It's always the thought that counts when it comes to gift giving, so why not give your loved ones something that you made yourself? This can greatly reduce the unnecessary holiday spending and make the gifts more meaningful.
Christmas doesn't have to mean dropping $1000+ on expensive technology devices, beauty products, and high retail clothing. Christmas can be a fun, enjoyable time spent enjoying with your family and friends doing Christmas activities that will help you make memories to last a lifetime. Let's be honest, 20 years from now you won't remember that expensive sweater you got from your Mom, but you will remember all the beautiful memories you made together during the holidays.