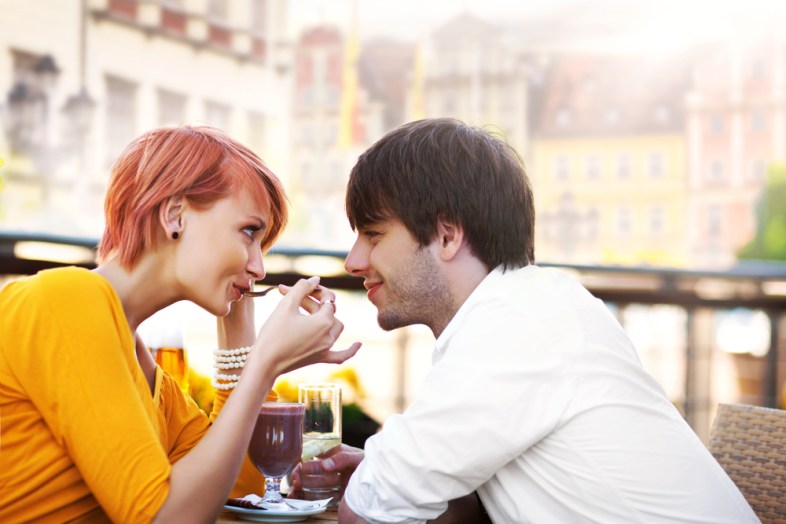 It's finally happened. That hot guy you always see during lunch hour has worked up the courage to ask you on a date. You're excited, but also a bit nervous at the prospect of making conversation for an hour with someone who's basically a complete stranger (minus the social media stalking you did after learning his last name). Within a short period of time, you're supposed to make a fabulous impression while simultaneously deciding if he's really worth your time. A first date can be tough (have no fear! We have some tips to make it less awkward), but you'll be going on more of them than anything else, so here are a few dating don'ts to ensure you ace it every time.
1. Have Unrealistic Expectations
Could the person sitting across from you be your future life partner? Theoretically yes, but first dates are really just to determine if you want to see each other for a second date. With high hopes come big disappointments, so instead aim only for an enjoyable night out — anything more is a bonus.
2. Be Nonchalant
No one wants to come on too strong, but going too far in the opposite direction can be equally problematic. People like people who like them. Being on time, dressing up, and asking/answering questions with energy and genuine enthusiasm are ways to show your date you care, without going overboard.
3. Ignore The Check
While the majority of men will pay on a first date, they don't want to feel that the woman expects them to pay. When the check comes, grab your purse and ask if you can contribute. The vast majority will appreciate the offer but decline, at which point you can thank him sincerely. If he allows you to split the bill, it's doubtful he's interested in anything serious with you.
4. Forget An Exit Strategy
Make plans with friends for after the date; you know they'll be dying for details anyways. If there's no chemistry, you'll have a polite way to turn down that next round of drinks. And if there is, it'll ensure you don't reveal everything about yourself too soon and will leave him filled with anticipation for your next meeting.
5. Be Boring
Keep up to date on current events, from politics to pop culture. Contrary to popular belief, controversial topics make for great first date conversation. While sticking to questions about hobbies and food ensures no one is offended, they barely make an impression. You and your date may not agree on Occupy Central or the salaries of the Kardashian Family, but if you can disagree respectfully, you'll be sure to learn things about each other that are infinitely more interesting than your shared love of Char Siu Bao.

This post originally appeared at YourTango.