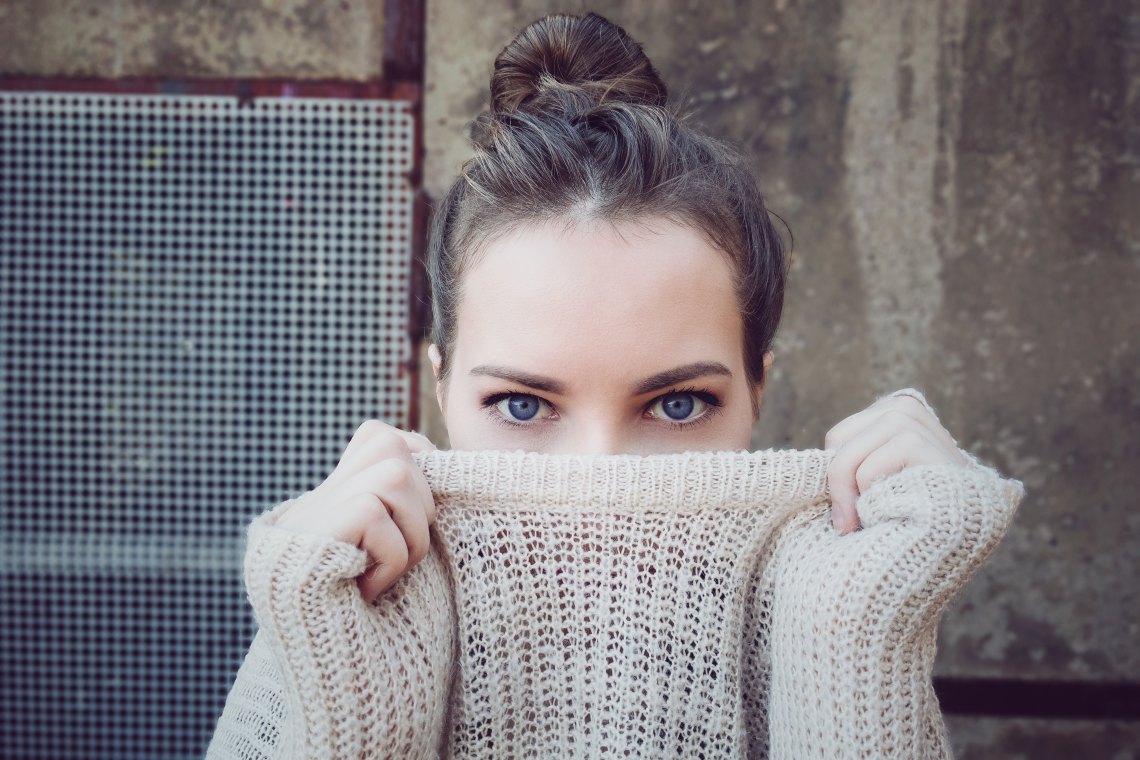 It can be so much fun to try out a new hairstyle or spend a little extra time styling to give yourself a whole new look. You can easily boost your self-confidence or brighten up your day by playing around with your hair. On some days though, it's tough to even think about washing your hair, much less styling it.
For those lazy days when you feel too tired to glam up, don't stress about it. There are plenty of ways to look good even when you don't want to put in the effort. Just play around with some easy styles or new tricks to find your go-to lazy day hair routine.
1. Wear A Bun
This is a classic move for anyone with long hair to do on the days when they're tired. Everyone styles a bun differently, but it's a universal sign that you're just done with your hair. Messy buns can be worn with clean or dirty hair, and they often help hide any grease you might struggle with because they pile all your hair on top your head. Tie that hair up and apply a little hairspray to keep it in place. If you have longer hair, try using bobby pins to lock that bun in for all-day wear.
2. Use Dry Shampoo
If you've never tried dry shampoo before to save you on a lazy day, you have to go pick up a bottle on your next trip to the store. Dry shampoo works miracles, rescuing you when you're too tired to function or accidently forgot to set the alarm. When sprayed into your hair, the alcohol or starch in your chosen product will soak up oil and grease, resetting your hair to get you through another day.
3. Create A Bedhead Look
When in doubt, just say you did your hair that way on purpose. There actually is a bedhead look that women attempt to recreate every day, for a casual chic style that can go with almost any outfit. To create the look for yourself, use a straighter to gently bend waves into your hair. What makes this great for when you're tired is that it's a quick style, and it'll hold in place easier with hair that isn't freshly washed.
4. Put In Some Extensions
For some people, it's hard to do anything with your hair when you're tired because it's too short or too thin. That means you have to wash and style it, because it's only able to look good in one particular way. That's when you should look into getting hair extensions. They make your hair fuller, healthier and longer with little effort. Take some time to look into virgin extensions, since they're extensions that are not treated with chemicals and will maintain a better look in the long run.
5. Style It Up
The half bun, half down look is great for anyone of almost any hair length. Pull the hair on the top half of your head back as if you were going to do a pony tail, but twist it into a mini bun. Keep in place with a hair tie or bobby pins, depending on how thick your hair is, and you're done! The other half is left to hang over your shoulders. It's a look that says you're tired, but you're trying!
6. Braided Pigtails
While the bohemian fad isn't as strong as it used to be, you can still look great by using the style for yourself. Part your hair either in its natural place or down the middle, whichever look you prefer. Starting from the top or the middle of your hair, braid down behind your ears and over your shoulders. Secure with ties and you have the perfect lazy day look for running errands, hitting the gym or even just relaxing at home.
Sometimes it's hard to think about having to do your hair again. You can be too tired to shower and style, or it can annoy you so much that the thought of attempting to make it look good again is exhausting. Thankfully there are some easy ways to take care of your hair even when you don't want to, like putting it in a bun or getting hair extensions. Whichever way you choose, you're bound to achieve the perfect lazy day look, no matter how tired you are.