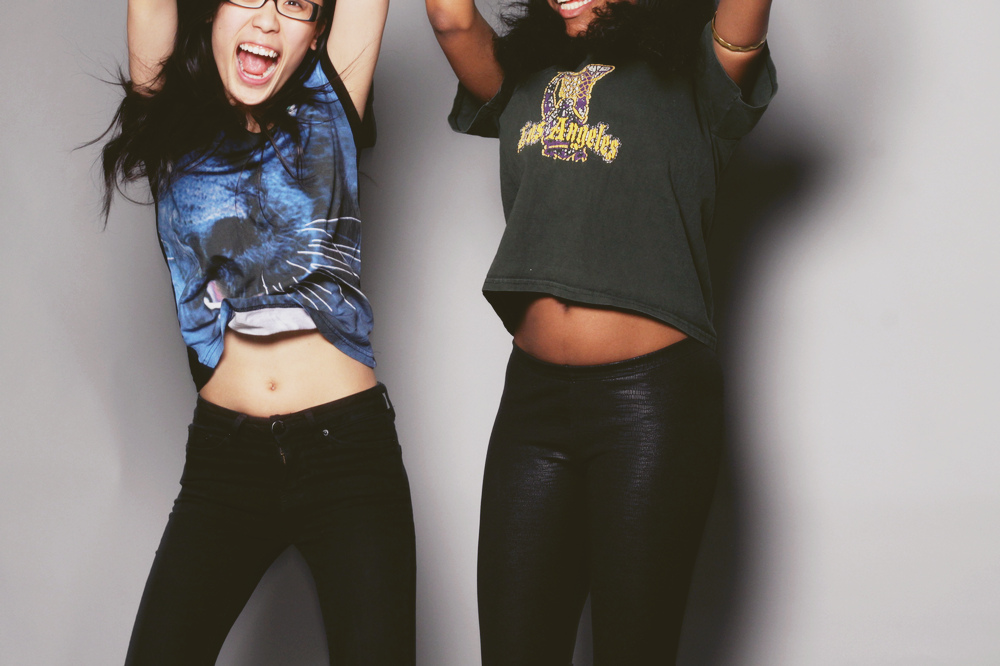 1.
Literally do anything. Anything at all.
2.
Sit in your favorite pair of undies, posted up with a pint of Ben & Jerry's Peanut Butter core.
3.
Make that two pints, one now one later.
4.
Laugh at people who are burning holes in their pockets on crappy chocolate and hella expensive tickets to some cheesy movie.
5.
Buy your own chocolate.
6.
Pour chocolate on anything and eat everything.
7.
Stare at the sky.
8.
Stop being bummed, it's Valentine's Day not the end of the world.
9.
Wake up and have a normal day.
10.
(Because remember, it is a normal day.)
11.
Fall in love with your dank breakfast you just made.
12.
Instagram that dank breakfast you just made.
13.
Eat that dank breakfast that you just 'Instagrammed' while lying in bed.
14.
Why stop there? Lay in bed all day.
15.
Gather your tribe of single friends and rage.
16.
Run.
17.
Skip the run if you are not much of a runner.
18.
Smile.
19.
Laugh.
20.
Pop a bottle of champagne and say cheers to your wonderful single self.
21.
Download music: because let's be honest, music solves all.
22.
Drink the champagne while downloading those beats.
23.
Be thankful.
24.
Go on a road trip.
25.
Be a little sappy because you'd honestly rather just be making out.
26.
Hell, go make out.
27.
Spend time with your parents.
28.
Start a new hobby
29.
Get dressed up and flaunt your stuff even if no one is around.
30.
Ball out – go buy those shoes you know you have been eyeing up for weeks that are as lonely as you, sitting in your online shopping cart.
31.
Or literally, go play basketball or something.
32.
Take that obnoxious selfie you have been meaning to take.
33.
Take two.
34.
AND post it on FB (you little dare devil).
35.
Keep pretending like being single isn't totally bothering you right now.
36.
Buy your own damn bouquet of roses.
37.
Roses? Actually skip them: go run in a field of hundreds of flowers because you're young and free and beautiful.
38.
Or don't, flowers are too cliché for you any way.
39.
Go pet a cat.
40.
Go do anything. Because Valentine's Day is just another day. Be happy for your single self. Do whatever you want, and quite honestly, handle it however YOU need to. Either way, do what you want this day. It's your day and no one else's!