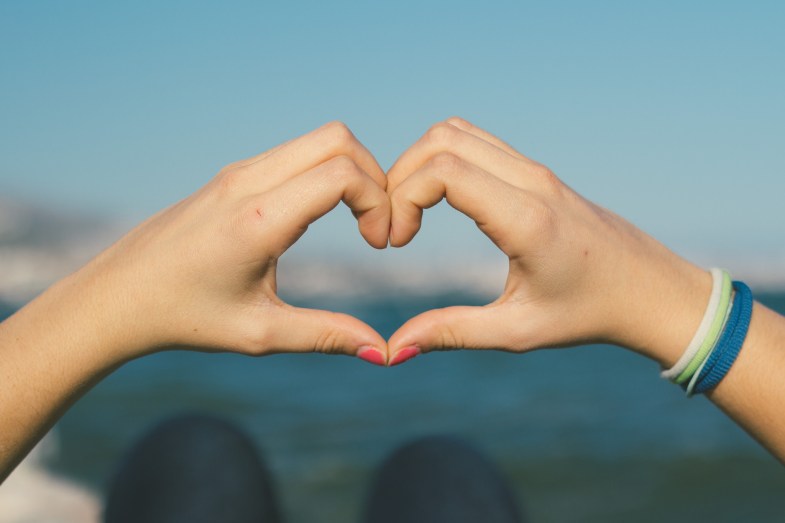 I would advise the younger folks to be careful with who they fall for; of course, things will happen organically as they should and most feelings are out of our control. But what I am saying goes beyond our intrinsic reflexes and psychological temptations. I am talking about your first time: sex, falling in love, and the basic foundations of love and intimacy for the very first time. The first person you truly fall for spiritually, emotionally, and physically will set the template for what you will always love in other people.
This is the one person who will set the template for what you'll seek in your future partners, whether these qualities are completely unreasonable and self-destructive. Simply put, the very first person your heart associates with love and all its inherent goodness will become the concrete definition.
The first time I fell in love was during my 2nd year of college. He was significantly older, handsome, intelligent, and I was completely struck by his art and writing. Every Friday night I'd get dressed up and venture Downtown where he resided. And through our trips to the nearest Taco stands, museums, historic landmarks, and sketchy convenient stores, I grew to love Downtown.
And so through that, he became my template. Good morning text messages, late night phone calls, weekend trips to the coast, and the Friday night lights on top of his rooftop – I've unknowingly sought these attributes and predicaments in my future partnerships. Perhaps it will wear out in the future, but this was my past-self honoring that beautiful relationship for a very long time.
But really, this is it. You munch on a French fry in front of them as they scroll through their phone, forcefully nudge your body alongside their body on a Thursday night, and kiss their foreheads before you whisk out the door.
This is your first love. This is your definition. Take a good look: remember the lines of their face, their clipped fingernails, the way they brush their teeth. Take a good look. As for the rest of your life, this is the one person who will control how you feel about everyone else.