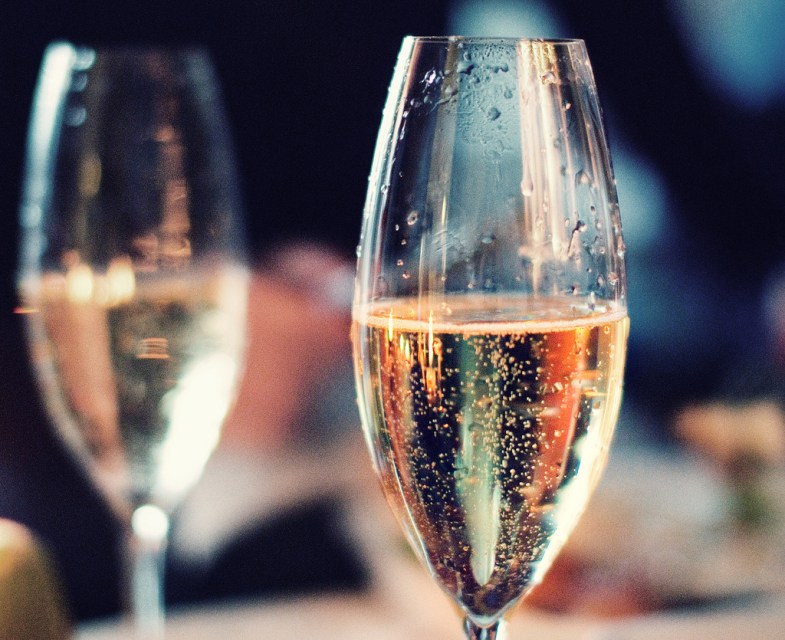 I've never been one to buy into the whole declaration of 'New Year's Resolutions: Time To Change Your Life!' After all, if something needs to be changed, why not fix it at that very moment? Yet, the more I thought about my rebellion against resolutions, the more I began to understand the invigorating nature behind a 'new year, new you' mantra. There is something magical about a fresh start. It's as if we're all running an imaginary race and the gun goes off as the balls drops.
A clean slate, an open road, a blank book with the pages yet to be filled. This year holds the potential for greatness we have yet to see. To ensure that your big plans don't fall by the wayside come January 2nd, here are the five lone resolutions you need to make to help guide your focus. Personalize your goals to reflect who you are…and who you want to be. Mind you, this is not an effort to change you as a person, but rather, an effort to embrace the reality that we are never truly done growing. These goals are a road map emphasizing that when we expect more from ourselves, we can abandon the status quo and push past mediocrity. It's time to sparkle, darling.
A goal investing in your knowledge
Take the course you've been putting off or sign up for the pottery class you've been brushing off as 'silly'. We tend to halt our own learning once our degree certificate is mounted firmly on our living room walls. However, we are always in a place to discover and teach ourselves something new, no matter how impractical it might seem. If it brings you joy, it is worth investing in.
A goal focusing on finances
Paying off student loans or opening a 401k (or at least finding out what that is..), is like a security blanket for your future. Familiarize yourself with how you're spending money and determine if it's the most fitting for your lifestyle. Becoming informed of the options available, whether it's investing in stock or paying off your debt, can help you meet your monetary goals. Give yourself a plan of where you want your paycheck to go each week (or, at the very least, work towards having a stable paycheck if you so desire), and follow it accordingly. You'll be surprised with how much you save by simply foregoing your morning mocha latte habit. Not only will this help you stay organized on the little things, it will help you prepare for the big things (owning a home, having kids, living abroad).
A goal to see more of the world
Those expensive plane tickets, subpar packing abilities and can-I-really-use-up-those-vacation-days have been holding you back long enough. It's time to make the leap and commit to the journey you've been dreaming of, whether it's backpacking across Europe or simply road tripping to the next state over. Money spent on adventures, big or small, will only make you richer. A richer life, world view, cultural respect and even a richer empathetic knowledge. Only when we see the world from an alternate view can we truly appreciate where we've come from. It also allows us to finally confirm whether we're content where we are…or if it's time to move on.
A goal to make you healthier, physically and mentally
Whether it's the classic go-to-barre-class three times a week or breaking the habit of hitting your snooze button six times each morning, work on something that will help your overall well-being. But don't be too hard on yourself. After all, the goal is not to have ripped abs or to survive off a measly five hours of sleep. The purpose is to feel more fulfilled with your choices, and thus, more confident in the decisions you make on a daily basis.
A goal to help someone else
Step outside of your tiny work-gym-home-happy-hour-and-repeat routine and direct your energy towards doing more good in the world. I'm not talking quitting your day job and signing up for the Peace Corps (but by all means go for it!), but, rather, making an effort to leave every room a bit brighter than when you entered it. Always greet your waitress, put your phone away when talking with friends, spend more time interacting and less time avoiding.
Take an active role. Volunteer to mow your neighbor's lawn or bake cookies for your office floor. Rather than seeing it as an obligation, embrace the ideology that this attitude of giving without anticipating what you will get in return leads to a more peaceful existence. After all, your kindness will encourage others to do the same. Rather than running out, your generosity will only multiply. Never underestimate the power of an unexpected greeting card in the mail or just a hug when running into someone at the drugstore. It will grow beyond you as others join the movement, making your job, your neighborhood, your city, all the better.