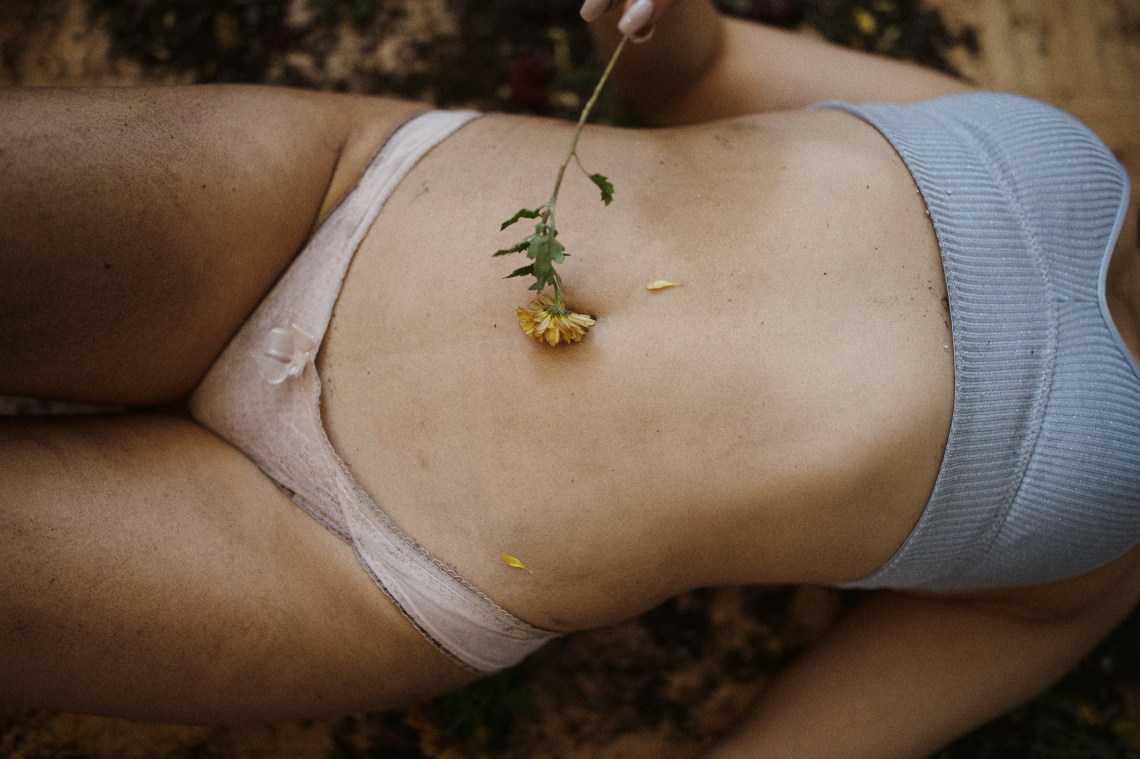 Make sure you use lubricant — especially if fingering is one of the first moves you are using. If you haven't got her turned on yet, then she is going to be desert dry down there and if you touch her it will bring her more pain than pleasure. You don't want to end up hurting her, so make sure you grab some lube to avoid friction.
Kiss her all over. You don't have to stare at the ceiling while you're touching her down there. You should be kissing her lips and neck and thighs. You should be using your free hand to play with her nipples, her ass, her hair. You should be letting her feel your hard cock against her. You should be getting her in the mood with as many body parts as you can.
Take your time. Even if you're using lubricant, you don't want to shove your entire finger into her without warning. Build up to that. Inch your way inside. Make her want it.
Don't forget about her clitoris. Jamming your fingers in and out of her vagina repeatedly without using any other moves isn't actually the way to make her orgasm. You'll have more luck if you pay attention to her clitoris too. Rub it. Massage it. Make circles across it. See what makes her moan and do more of it.
Use both hands at once. If you want to give her the best of both worlds, use a finger or two inside of her while you are rubbing her clitoris with your other hand. Learn to multitask.
Pay attention to what she likes and KEEP DOING IT. The worst thing in the world is when you find the perfect rhythm, see how much she's enjoying herself, and think you should take things up a notch by increasing the pace. Do not do that. If she likes what you're doing, keep doing it in the exact same way.
Make her feel beautiful. She needs more than physical stimulation. She also needs mental stimulation. That means you should be complimenting her, whispering dirty things into her ears, and looking at her like she is the most beautiful woman you have ever seen. Make her feel sexy. Make her feel wanted.
Be careful with your hands. You don't want to switch between touching her vagina and touching her booty with the same fingers. You could transfer bacteria between those places and then she'll end up with a nasty UTI that will keep you from having sex for a few weeks — and neither of you want that.
Don't act like you're above using sex toys. Don't act like using a vibrator on your girlfriend means you aren't able to get the job done on your own. Toys are fun, so buy her a vibrator (if she wants one) and use it across her clitoris. She'll come quicker than you have ever seen.
Be patient, because women take a while to finish. She isn't going to feel your fingers inserted into her and immediately orgasm. She is going to need some time and if you rush her, then it's going to ruin the mood and ruin your chances of getting laid that night.