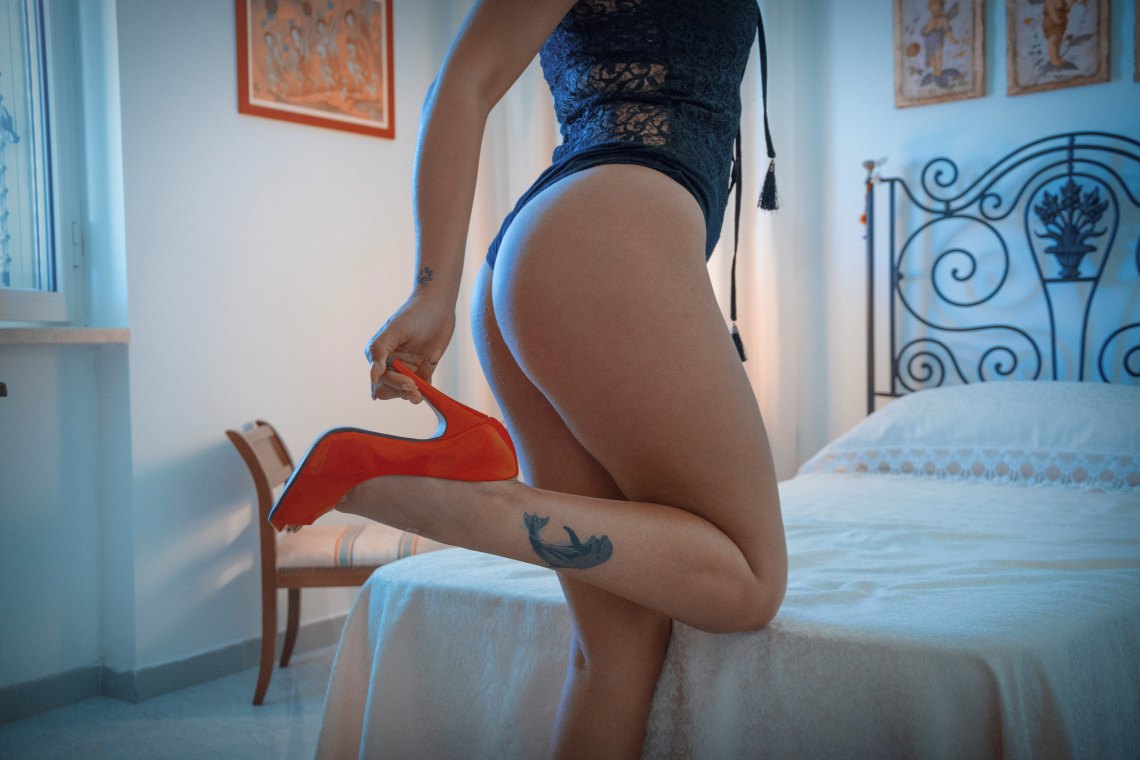 1. I just got home from work and immediately took my bra off. And pants.
2. I'm lazy today. I've been lounging around the house in only my towel.
3. There was a sale at the store and I just bought THE cutest underwear.
4. I would send you a selfie but I'm worried this shirt is too low-cut.
5. I had a dream we were making out. Isn't that crazy?
6. This is probably TMI but I'm really horny right now.
7. My friends keep telling me what a cute couple us two would make.
8. It's been waaaay too long since I've gotten laid.
9. I'm at Victoria's Secret. What kind of lingerie do you think I should buy?
10. This house is burning hot. I'm half-naked and still want to take off more clothes.
11. You make me think inappropriate thoughts.
12. I'm so happy it's getting warmer out. I get to sleep naked again.
13. Your Instagram pictures are nice, but you're so much sexier in person.
14. I can't sleep well without someone next to me.
15. Guess who my sex dream was about last night.
16. You should see my new bathing suit. It doesn't leave much to the imagination.
17. I want to have fun tonight. Any ideas?
18. You should come over later. No one else is home.
19. You're too attractive to be single, you know that right?
20. I've been so sexually frustrated lately. I blame that on you.
21. Hypothetically, if we had sex, what do you think it would be like?
22. I'm so sore from working out. I need a full body massage.
23. Not to brag, but my boobs look so good today. I wish you could see them.
24. My bed is so soft. And you can't even hear the springs.
25. I'm in the mood for pizza and sex. Too bad I'm single…
26. I'm texting you from my bubble bath.
27. I keep having such dirty thoughts. I don't know what's up with me.
28. I wonder what would happen if you were in bed with me right now.
29. I've been spending way too much time with my vibrator lately.
30. For some reason, I've been watching porn a lot lately.
31. What does your bedroom look like?
32. You should invite me over sometime.
33. Are you a boob man or an ass man?
34. I bet I'm a better kisser than you.
35. Honest opinion: Do you think I'd look better in a black or red thong?
36. It's too hot out for clothes.
37. The weather is so nice. I just want to lay out naked in the sun.
38. What's your favorite dirty joke?
39. I saw your new Instagram picture. You look sexy AF.
40. I had an inappropriate dream about you last night.
41. I bet I would look pretty on top of your bed.
42. What would you do if I sent you a picture from the bath?
43. I'm wearing jeans that make my ass look AMAZING.
44. You're exactly my type.
45. My new shampoo smells so good. Like, I want to fuck me.
46. I just bought the sexiest pushup bra.
47. I'm naked in bed right now.
48. I can't stop playing with my boobs. They look so good today.
49. Everything about you is such a turn-on.
50. In case you're wondering, I'm an excellent kisser.