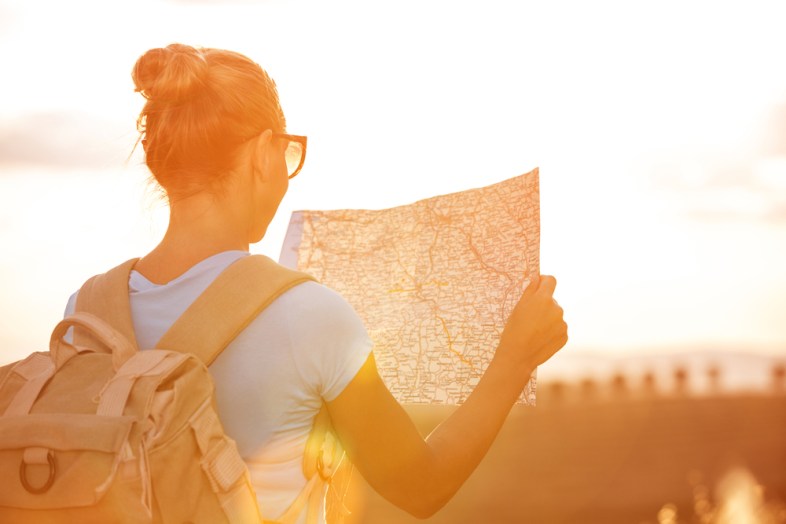 April is coming up, so is graduation for many of you (congrats as well!). For all those who are having fleeting thoughts of traveling after university graduation — don't let them just pass. Make it a reality. If it doesn't sound awesome enough as it is, let me tell you something as a university graduate who backpacked Europe solo for two months.
First, let me tell you — if it was anyone who could have excuses for NOT traveling, it was me. Based on my college decisions I had A LOT of student loans (which I'm still in the process of paying back). I am not extremely talented where I had a job lined up after university (or even at all before I left for Europe), like the many individuals who went to my school. I didn't have anyone seriously willing to go with me. Others were worried about a solo 21 year old female traveling to places where English was not a native language. Heck, I didn't even have a place to stay after as I had given my place up (not paying 2 months' rent for my absence thank you very much) and my family was a good 4 hour drive away.
I had saved up about 7k over the course of many years, and sacrificing local festivals such as Veld for stay-in Netflix nights (read: being antisocial). However, on that note, you can easily spend much less if you limit your partying spending and avoid expensive, over-priced places such as Ibiza.
I know a lot of you will look at flights, pretending to book a flight from here to anywhere. But what if you actually did? What if you took it to the next step? Clicked "Continue"? There are many possibilities and only one way to find out.

The trip I did — which was backpacking Europe — was incredible. More than words can describe. It allowed me to meet so many incredible people — from all over the world and immersed myself in a variety of cultures and languages. You will become more worldly, more open-minded and more thankful when you realize not everyone has it as good as you do no matter how bad your life may seem (read: unemployed university graduate). You will experience true happiness from within that you will always carry with you — something that any material thing will never be able to give you.
Yes, there will also be struggles. I missed my connection and managed to get the last seat on the last connecting flight of the day. I barely even understood how a hostel worked at first. Like why is it so cramped and who wears flip-flops in the showers?
I got sick — food poisoning, the cold, rashes and allergies — you name it.
I've done risky things that I probably would question normally (not encouraging this, but things happen. Always use your judgment though).
I seemingly had everything going against me — money, job (or rather no job), accommodation and even some friends who thought I was going mad. But in hindsight, I can say it IS the best decision of my life. Those two months you took off from job hunting will be so insignificant 10 years down the road. I KNOW that feeling of "What am I doing with my life now?", but trust me, everything really does happen for a reason. You just may not realize what that reason is yet. Looking back, I would not have worried so much about being unemployed or homeless — I ended up having a friend who generously allowed me to crash for a few days before heading to my home to be with my family. I had an unexpected referral from a friend for a job which helped me get my foot through the door after. So don't you worry, life really is full of surprises, and if you perform like you would've if you hadn't left, it will all work out in the end.

To sum it up, would I do it again?
In a heartbeat.
And so should you.