Do we have the same planning patterns?
More than a car ride away but less than a passport-and-visas trek, Southwest Florida requires only enough planning to stoke your excitement for your trip–one reason my husband and I have visited annually for years. You'll have to agree on dates (December to April is peak escape-the-cold season, chock-full of serene, Instagram-worthy beach days) and a car rental, plus someone has to step up to actually buy the tickets. The biggest test, though? Where to stay. With the area's array of lodging—Fort Myers Beach's cozy cottages, Sanibel Island's beachfront condos and the River District's hotels—you'll have to agree on what type of accommodations are ideal for the two of you.
Can we relax…in tandem?
The Beaches of Fort Myers & Sanibel have a notably laidback, island-esque culture, with no bling-bling lights to distract you from your relationship. It's all about nature in this haven of eco-friendly beauty—Sanibel's northern half, for example, is nearly entirely protected by the 6,400-acre J.N. "Ding" Darling National Wildlife Refuge. Without all the chaos and noise, you'll have to fill the silence (or revel in it), which means you'll see how you are at that whole "alone-together" thing.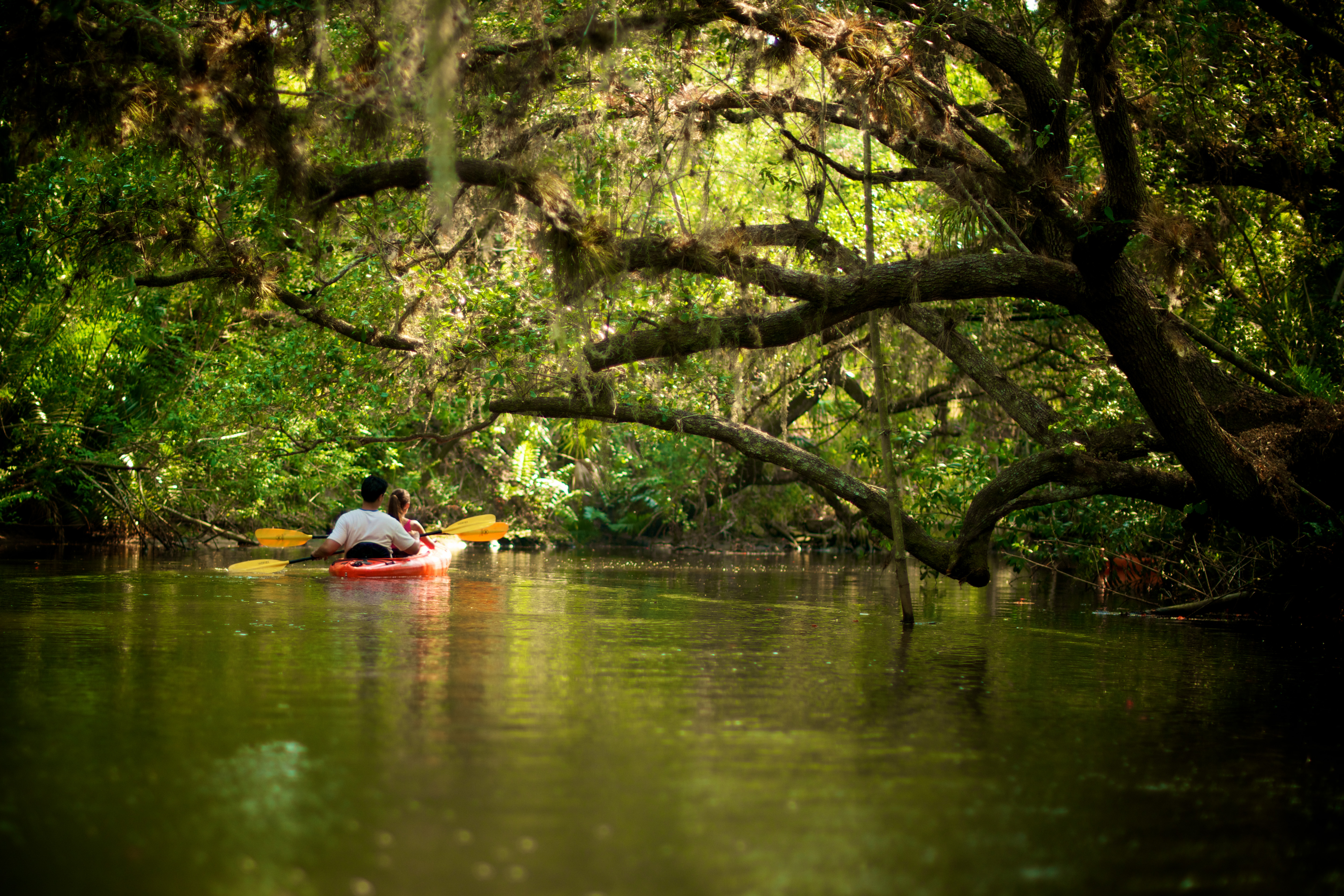 How do we get excited about exploring?
From paddle-boarding to kayaking the Great Calusa Blueway or Caloosahatchee River to cycling Sanibel's 25 miles of bike paths, The Beaches of Fort Myers & Sanibel offer so many outdoor activities to enjoy together—it's choosing that's actually the hard part. And while, for example, I could spend hours marveling at the beautiful birds, I need a somebody who can remind me that there's way more to see, too, like the history-packed Edison and Ford Winter Estates. Finding that ~balance~ is what it's all about!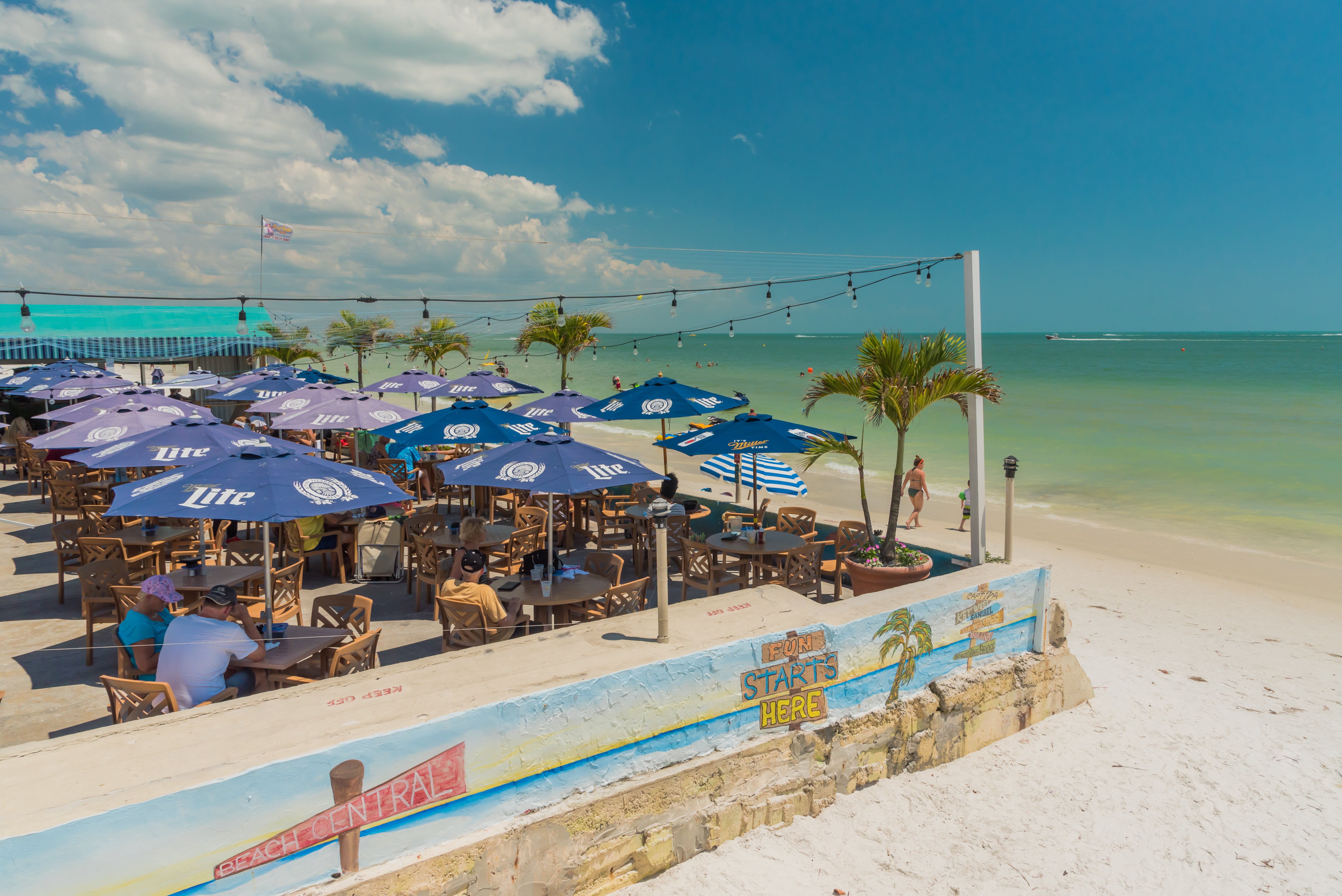 Are our appetites in agreement?
Knowing whether you share the same definition of "delicious" is key, and with so many dining experiences on offer in Fort Myers and Sanibel, you'll have loads of opportunities to find out. Both casual and big-night restaurants often have a water view, so you can savor the Gulf Coast's gentle breeze and stunning sunsets along with your meal. From tapas to seafood (don't miss the gulf shrimp!), you'll find enticing options for every kind of eater here.
Does our spontaneity sync?
Even if you're both planners, a fair amount of free time is key to a relaxing vacay. What will you do with it? Some ideas: stroll the beaches searching for seashells, watch the game at Doc Ford's Rum Bar and Grille, a waterfront beach bar, or sample beers at Fort Myers Brewing Company. Whichever way you go, remember that figuring out how to fill open days is key—and so, of course, is compromise!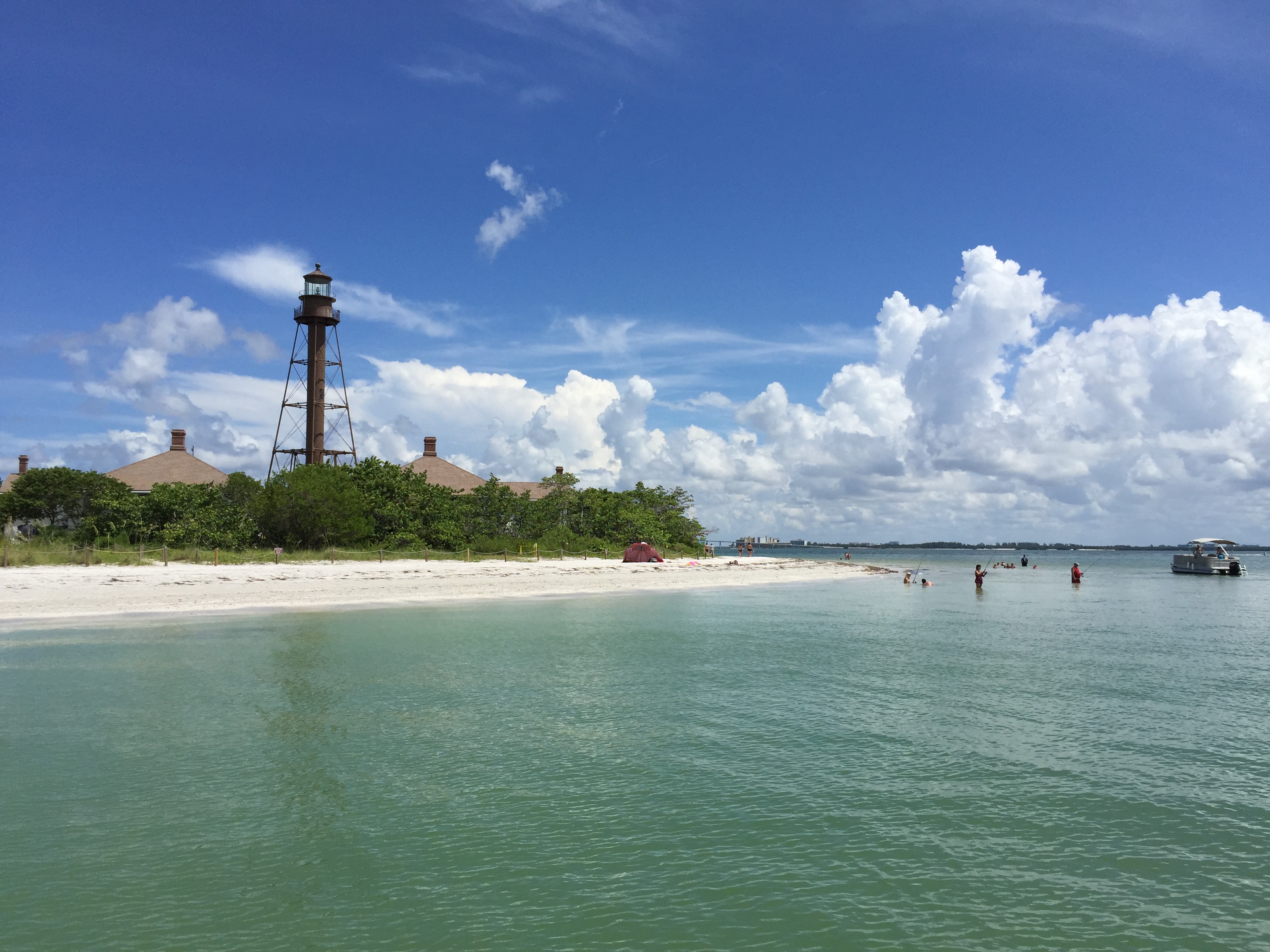 Can we nerd out together?
We all have our *things* that we love, just because. For me, it's the beauty of a statuesque lighthouse—and Sanibel delivers. Built in 1884, the towering Sanibel Island Lighthouse boasts unusual architecture, a boardwalk through marshes and a beach perfect for wading. It makes a sweet spot for romantics. But if only one of you wants to go see this piece of nautical history, the question is—will the other indulge? When my then-boyfriend grew to appreciate my love of these beacons, surprising me by driving up to one during a trip to Maine, I knew our relationship had promise. Spoiler alert: I married him.
Do our love languages match?
For the pièce de résistance, hit Lovers Key State Park. The particularly secluded and idyllic 2-mile stretch of beach is perfect for a leisurely beach walk hand in hand; time it so you finish up just in time to soak in the beautiful sunset with a blanket and some drinks and cheese. If your heart is on fire, you may just find yourself back on Sanibel getting hitched one day, like my brother and sister-in-law did (and, FYI, they're still going strong 10 years on).

Image credits: The Beaches of Fort Myers & Sanibel