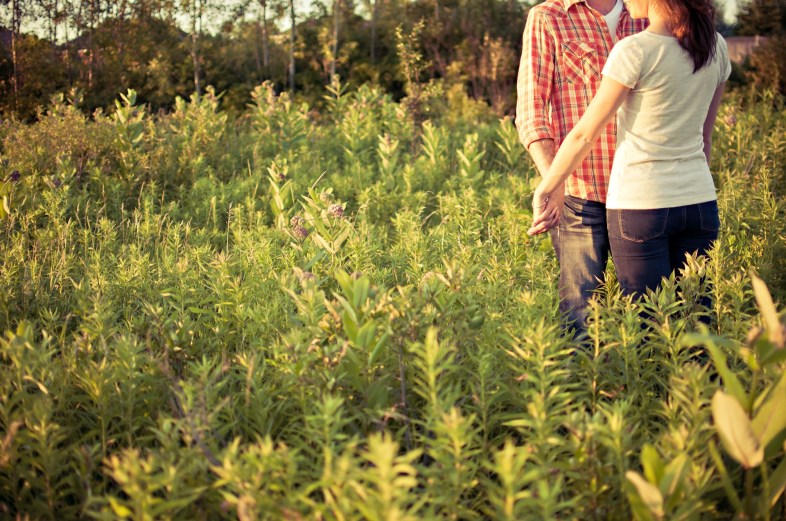 Maybe we will meet once for a couple beers. We might struggle to make conversation because you love Trump and I can't get over it. Maybe we will really hit if off, but only as intellectuals pondering whether dating apps are for better or for worse. Maybe you'll leave a toothbrush at my apartment and sail around the Fiji islands with me. Maybe, just maybe, you'll get down on one knee.
But if that doesn't happen, and it probably (obviously) won't, please don't ghost me. Please respect me enough to break up with me.
We are equals in this game of love, both searching for an elusive connection born of fairytales that we probably won't find in each other. But it's worth the try, and I'm glad we are trying. When we meet, I'll be a little sassy but always kind. I'll ask about your family, where you've been and where you're going, and I'll care because you have given your time to chase the "maybe" of love with me. I'll know how difficult that chase is, and I promise not to make it harder.
I promise not to tell you I had a great time and then never respond to your texts ever again. I won't use yoga or softball or art class as excuses to leave you hanging …wondering…waiting for me to be available.
I won't wait 6 hours to respond to your texts in hopes that you'll take a hint or tell you that "I'm not looking for anything serious right now," because that won't be the truth.
If we don't hit it off, I will tell you that I enjoyed meeting you, but that there's no connection for me. Maybe we can be friends. Shoot, maybe one of my friends will be interested in dating you.
If I am interested, I might tell you, but I won't need to. Chemistry doesn't need a script. You'll know by all the ways I don't play games and the way I make time for you, despite yoga and softball and art class.
Dating does not have to be hard, if only it can be honest. My promise to you is honesty, not ghosting, kindness, not cowardice.
I owe you this, not because you gave me a couple of beers, but because you chased "maybe" with me. You deserve that, and I do too. Please, promise you'll do the same for me. It may sting when you tell me "you're just not that into me," but I will thank you for saving me wasted wonder and redirecting my quest for maybe.