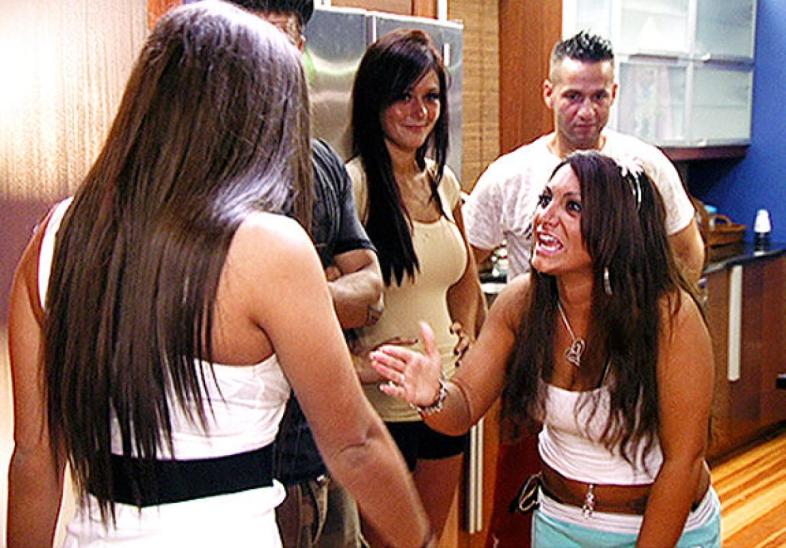 If you've ever watched reality TV, you've seen the audition episodes. Hopeful dancers practice their routines in hotel hallways. Singers belt show tunes in front of judges. Singles sit down for on-camera interviews to answer questions about the search for love. These episodes give the illusion that all a show has to do to create a cast is post an ad in the local newspaper and then manage the arriving droves.
But most reality shows don't have casting calls. Even for well-established TV shows, people like me are tasked with finding the exact right individuals to feature. Stars don't come to us; we discover them. We spend hours on the phone, calling all over the continental United States, seeking out the candidates we believe would both benefit from joining our cast while entertaining our viewers.
We talk to people from every state, every socio-economic level, every belief system, every color, every sex preference, every gender. We ask them questions about their lives and listen to how they tell their stories. Some of them make it through the audition process and on to air; others don't. But every time a human being takes a few minutes out of his or her day to tell me a bit about what life is like for them, I'm thankful. I learn something. And through the process of reaching out, I've gained unexpected perspective on both reality television and this "reality" we, as humans, share.
1. Everybody wants to be heard.
Artists detail the dreams they have for their work. Owners of small businesses end up tell me how far in debt they've sunk when they haven't admitted it to their spouses. Mothers who have lost children tell me heartbreaking stories about their kids. Wives and husbands tell me the gritty details of how marriage and family changed them, and how they forged their partnerships. They divulge the most intimate details of their lives, all because a random stranger called and asked them some questions.
I'm dumbfounded by what secrets people tell. Unless there's a camera rolling and the candidate has signed release paperwork, these stories stay private, just between us. But I get the feeling that many people just need someone to hear them out. They want to share. And I'm lucky to be the person on the other line, hearing what they have to say.
2. Acknowledging discomfort allows you to vault right over it.
When I call people I've never spoken to before, I lead with the same introduction almost every time: "Hi, my name is Joy Allen, and I'm calling you out of the blue to ask you a couple questions. Did I catch you at a good time?" Then I tell them a little bit about the show I'm working on, how I found their contact information, and why I believe they could help me.
It's startling how many people will accept a phone call out of the blue as long as I admit that it's out of the blue. Truth is, awkward moments happen all the time. Calling it out reduces its power. And if you're the one doing the calling out, you're also the one in control. Power move.
3. Take a chance.
Lots of people greet me with skepticism, and I get it. Identity theft has become commonplace, and I sound like I might be a scammer. A person? Calling from Hollywood? Casting a TV show? Too incredible to believe! I know that some candidates who would have been interested in appearing on my shows have hung up on me rather than hear me out. It pains me when that happens, especially when I'm offering money and/or travel and/or an adventure that would be right in their line of interest. But calling again won't change the outcome. I have to move on to my next lead.
If something or someone seems like they might be too good to be true, stay on the line for a minute. Talk. Don't give out your home address, your bank account number, or your passwords. Definitely protect yourself. But entertain the notion that this wild phone call you weren't expecting is a wonderful one. Daydream for a minute. Then figure out if it's real.
4. Sometimes, people will hang up on you, no matter how much you want to talk to them.
Some people decline to audition. That's OK. Other people are rude about it. That sucks, but I regroup. The more egregious the kiss off, the funnier it is after the fact. Laughing takes away the sting. Happily, my coworkers and I jolly each other along. No glum chums here. Wallowing slows us down, and we have work to do.
If you're a person who stays strong in the face of rejection, especially if you stay strong in the face of a lot of rejection, you'll succeed eventually. Tenacity, coupled with good humor, is unstoppable.
5. Don't leave boring voicemails. Have some pep.
I place a lot of phone calls and leave a lot of messages, so I also get a lot of phone calls back. Usually, I can tell if I want to work with a candidate by the time they say their name on the recording. Whispery, weak or distracted people don't sound like they're going to be easy to deal with. My interest tanks.
Say your name loud and proud every time. Why should you ever be nervous to introduce yourself?
6. Have fun. Get excited. Don't hold back.
I'm prepared to fall in love every day, many times over, the same way a viewing audience becomes enamored with a TV personality. I look for what's interesting or fun about a person, what makes them unique.
Invariably, I fall in love with people who care passionately. About something. About anything. There's nothing more enthralling than passion.
7. When we connect? That's real.
I can't control who makes it all the way to air. In the end, the show's producers have final say. By the time a cast is announced, I've often talked to candidates, interviewed them, collected their application paperwork, and chatted with them on a daily basis for weeks. I am always rooting for my candidates to book their shows. I have been advocating for them, retelling their funniest jokes and sharing their struggles with my casting team. I care about them. Sometimes they get to know me well enough to care about me, too.
Never underestimate the capacity for people to think you're wonderful. Let's enjoy the few minutes our lives overlap. Connection goes both ways.
That's reality. Really.