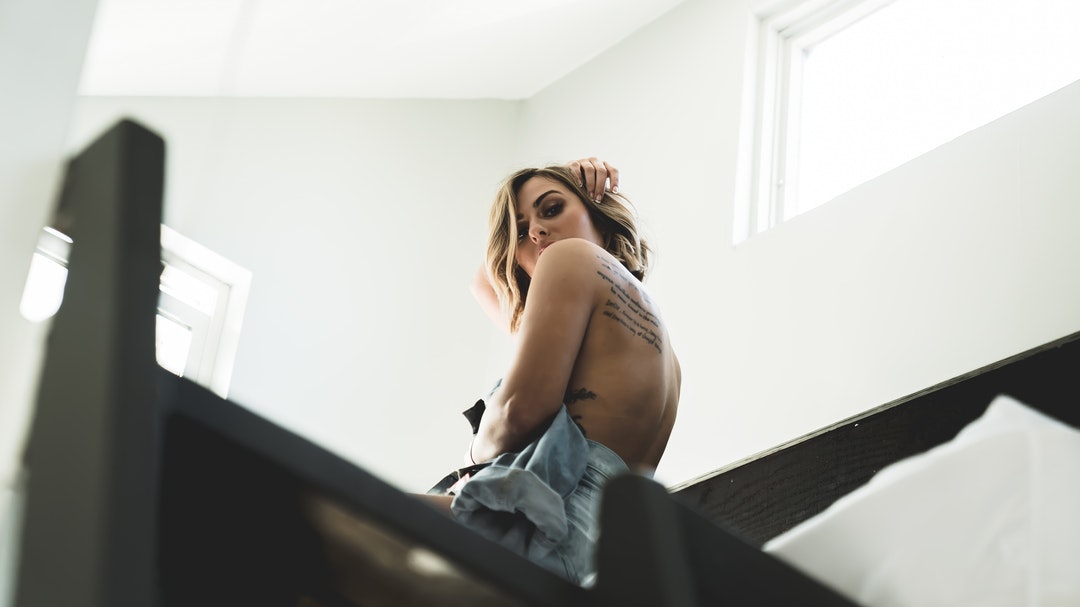 You have just met someone new. You are absolutely ecstatic about the new person in your life. You have met day after day, week after week. This is the soulmate you have been waiting for.
You have waited your whole life for this person. The past is left in the past, the present is amazing, and the future is uncharted bliss. The kissing is like dew falling from heaven.
The taste of their lips is like a calming river to your restless soul. You can discuss anything with this person. Your dreams, your future children, even growing old together. Their kiss reminds you of all the promises.
You think about the moment your body will connect. What it's going to feel like. Searching each other's soul through every sigh and moan. Moving your tongue from her navel to her neck. Hearing her whisper your name.
You talk about the sent of his cologne. You tell him it turns you on. Looking into his eyes burning with desire. Sex is on its way, and you are excited. Everything has built up to this very moment.
You both go out and have some drinks. You laugh all night. You taste each other's lips. You promise a night to remember. Drinks are pouring all night. A hotel room is just around the corner.
You enter the room. As you both get undressed, you are so excited about what you see. She sits on top of you and has so many orgasms. You're biting her neck. This is the best sex ever. Your sweat mingles together. Your passion becomes louder.
The lovemaking is over. You hold her naked body until morning. You're amazed at her beauty. This is something special. The one you have been waiting for.
She walks out as you're asleep. You wake up to an empty bed. You can still smell her on the sheets. You call, and there is no answer. What just happened? You receive one text that ripped the soul from you. "I can't do this," she says, "I'm just too frightened of this kind of love."
Sex is the deepest connection we can make with someone. People run away out of fear. It's not you. You can't tell a flower to bloom before its time. Keep looking, true love is out there. Love is the most powerful force on earth. You should not question your own feelings.
Sex is an expression of love between two people. I believe once a person reduces love, you put your self-worth at risk. Know who you are sleeping with. Do they really love you? Do you really know what love is? If you don't know, you will find yourself running. You will be running from yourself.
The person in this story is me. The woman is beautiful beyond belief. I got a response that said, "I felt like you don't care about my feelings." I have never used a woman just for sex.
We have to be careful when we have sex with someone. Sex has the ability to wound our very souls. She was telling me she has been hurt by someone. I wanted to be trusted in my relationship. I want the woman to feel safe in my arms.
There is a lesson to be found in my story. A heart will wonder until it finds a place to settle. The door to the soul has to be open again. Sometimes a person has to pry one nail off at a time. As for me, I have taken the door completely off. Being vulnerable is freedom. Don't let one bad person close your heart off. When a door is open, someone will walk in. When a door is closed, someone is waiting on the other side.