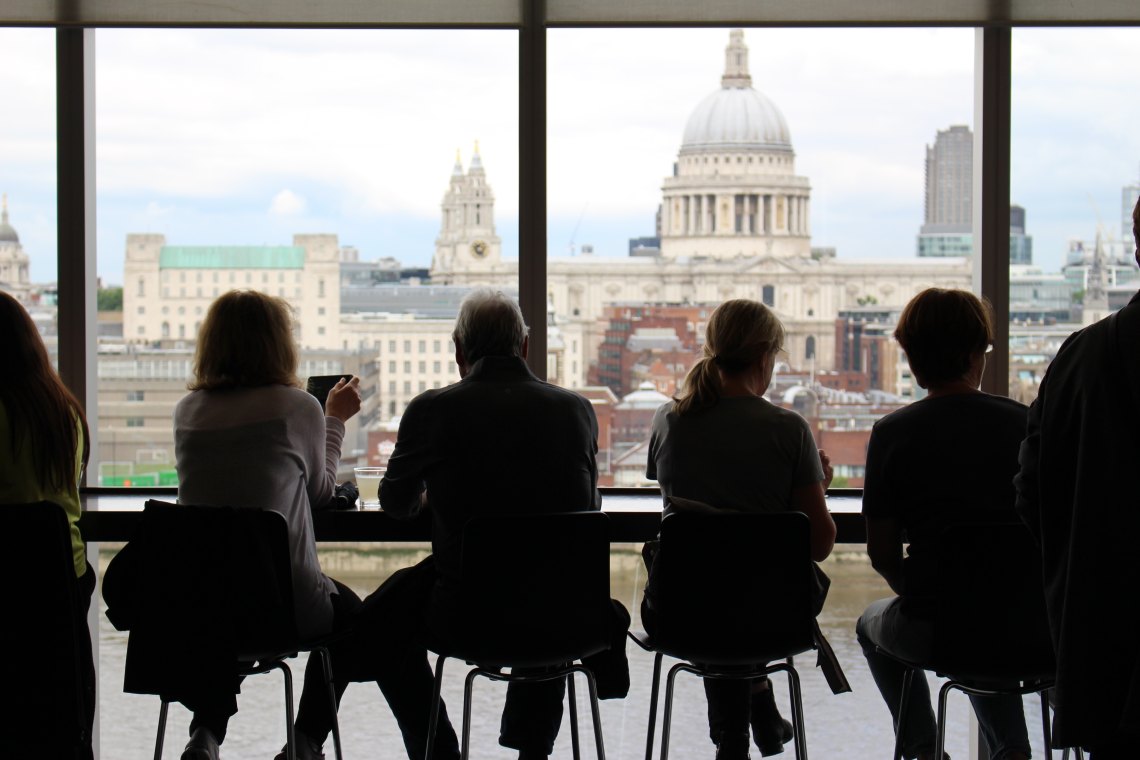 Today's society is so mobile that we often take moving for granted – whether it's for school, for work, or simply by choice. In taking it for granted, we may overlook the fact that there is, indeed, a right way to move to a new town, whether you are staying for just a few years or for the rest of your life. Having made several cross country moves myself, I wanted to share some best practices to help you own your own move, and help you immediately create value and social capital when you do.
1. Be open and curious.
In a new environment, you have no biases. No neighborhoods you consider off-limits, no places you "don't normally go to." As you settle in, schedule time to be a tourist in your new town. See the sights everyone is "supposed to see." Eat the local cuisine. Drink at the local watering holes. Be open to meeting people in all these circumstances and ask for their feedback and recommendations on places to go and things to see. Locals know best. If you take the time to "be touristy" at the beginning of your stay, you'll have a much better basis not just to show around the inevitable visitors, but you won't find yourself rushing to see all of them years later when you're moving away and incredibly, you've never made time to go.
2. Be intentional about your residence.
Unless the move is something sudden and beyond your control, you should do at least one scouting trip before your move. This trip will allow you to look at places to live, explore neighborhoods, and time potential commutes. If you've got more than a weekend, you could add visiting a few meetup groups to that mix.
When thinking about where to live, don't just consider your commuting distance (perhaps you will be able to work remotely or be within walking/biking distance of your work) but also consider what kind of neighborhood you will want to come home to. Are there cafes and bars within walking distance of your place? If so, this will make finding a third place – a place where you can hang out that isn't home or work – that much easier.
A third place, apart from being a great place for conversation, is ground zero for community in your area, and that's a perfect place for the new guy/gal to go and learn the ropes.
3. Join groups and network.
I've got two recommendations here – one broad and one a bit more focused.
Meetup.com has got groups for everything you can possibly imagine as well as things you had no idea even existed. Their motto is "find your people" and the company began partly in response to the events of 9/11. New Yorkers sought out others with whom they could talk, share, and grieve. Meetup gave them the opportunity to create groups, and now, more than a decade on, Meetups are in dozens of countries and hundreds of cities. Whether you want to learn salsa, practice German, learn about France, or go on hikes (just to give you a few ideas) there are people in your new city who are happy to meet strangers who want to do the same thing. There is simply no faster, easier way to meet people who you have common interests with.
Shapr is a swiping app…wait, wait, not a dating app. It's a networking app. People fill out profiles which look like a warmer version of their LinkedIn profiles. These profiles feature hashtags which indicate professional expertise, like #marketing or #sales, as well as personal passions, like #travel or #skiing. You can indicate whether you are looking for a job or co-founder, mentorship, or simply new in town. The company has offices in New York and Paris but is building a worldwide user base and serves up daily matches for you based on where you are located.
4. Create a platform.
Once you've gotten well and truly into your new town, by intentionally being a tourist, by finding a third place (or two), and by networking and meeting new people, you'll be ready to create a platform. A platform is simply a recurring event (usually monthly) that allows all the people in your life to cross pollinate, increasing your (and their) social capital.
Make it simple. Perhaps your place isn't really big enough, or you don't (yet) feel comfortable hosting in your own place. Go to the third places you've developed and most times they would love to be a place for people to gather and relax.
Make sure you're a good host, even if you're hosting at a third place. Circulate, introduce people, and be the first to eat or order drinks so you can get the momentum rolling. You're the pace car and people, especially when they've never come to one of your events or who don't know many of the people there, will really be looking to you for direction on what to do and how to act.
Final Thoughts
There are no classes in high school or college on "how to move" and I had to learn a lot of lessons the hard way by thinking I would just "figure it out." Moving, as with most things in life, works better with intention and focus. I hope these strategies help you in your next move and if you are a moving veteran, like myself, please don't hesitate to share some tips in the comments section below so all of us can learn them too.