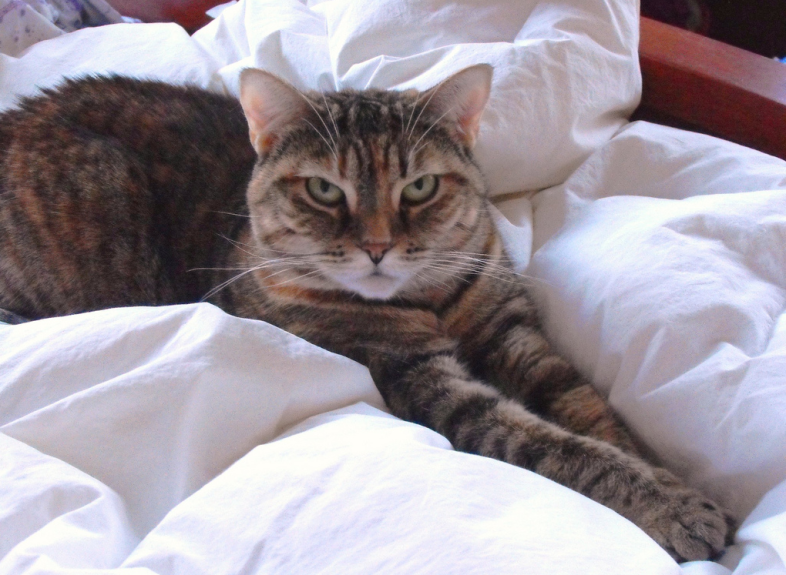 You've used Tinder for a while now and you've not gotten the amount of matches you deserve to get–you're a goddamn catch. But you feel powerless after you swipe right, because once you do, all you can do is hope. Hope and wait.
Wait more. Press a trembling fist to your meek little chest. Muster one salty tear to have it slowly slide down your face. Gaze prayerfully into the distance and cling to the hope that the recipient of your right swipe will return that right swipe and consequently, be matched. If you get the match, the thick barred doors will swing open, you'll hear angelic voices on high crooning, and there at the other end of the high-ceiling hall, you'll see your Tinder treasure standing there waiting for you, sunshine elegantly streaming down through the skylights onto her.
Right now, you're standing ankle deep, glum, in your flimsy plastic, pathetic cartoon-dinosaur kiddy pool of matches, looking around, hurriedly picking up anything that happens to land in it; I'll help you get to your Olympic-size pool, marble pillars lining it, where you'll be squirting out small spouts of water while merrily backstroking through your matches.
My tips will help get more matches for both the shaky, nail-biting, unrefined neophyte haphazardly stumbling into this and the strapping, seasoned veteran user. My wide-eyed slobbering usage of the app makes me the perfect candidate to impart practical, easy to follow advice for Tinder users of any level of match-acquiring proficiency.
1. Lower your standards.
2. Have good pictures.
Your sideways tilted, super close up, face obscured pictures aren't fooling anybody. Have pictures that don't hide your face. It implies you're insecure—don't convey your insecurities to your Tinder onlookers. People pick up on confidence even in the cyber world. Don't let someone go through a whole reel of your pictures left wondering if they find you attractive or not. People will bank on the side of doubt when they are given the chance to be highly selective, and will assume you're not.
Be diverse. Pictures where you're trekking through potentially life-threatening mountainous terrain, winning a high stakes poker game, delivering a baby–while still looking good–are a plus.
Don't have pictures where there are lots and lots of people, no one wants to take the time to figure out where you are in the picture. No one cares about a big outing with all of your friends. No one wants to take the effort nor the time to grab their magnifying glass, throw their safari gear on and hunt your fucking face down.
Never have just one or even two pictures in your profile. People will assume you're a catfish, hiding something, or not invested enough in the app to actually care for genuine matches.
3. Have a good tagline.
"Not sure what I'm doing on here." "Idk what I'm doing here haha this is so shallow." "I'm new here but this is so shallow." We're all here on Tinder. I'm here and you're here. We're both shallow. We know it's shallow. Avoid the "shallow" tagline. You're using it so you're not above it.
Don't use the word "adventure" or any variant of it. Of course you want to go an adventure because they're fun and adventurous. If you think yourself to be adventurous, fine. Great. Show a picture of you being adventurous, let people discover that you are that. If Tinderers arrive at that conclusion on their own, their opinion of you being adventurous will hold more merit. "Boring" is the word pops into my head when you employ "advent-" into your tagline.
Your tagline needs to grab attention and be memorable. Don't get sentimental. Don't quote someone else. Rhymes and/or sheer bluntness help. (E.g. "My favorite first date date-spot? My room." "If I saw you IRL I would zoom across the room to coo you and to woo you." "Love fades. Cheeseburgers are forever.")
4. Tinder a lot.
The more you swipe, the more matches you'll get.
If I have signal enough on my phone to Tinder, I'll never be completely unhappy—you'll share my sentiment once you follow my tips.