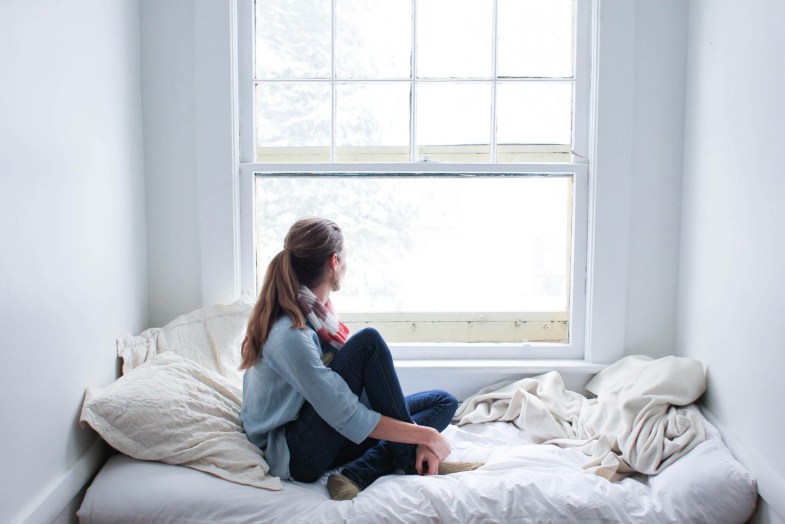 So you just graduated and maybe you're even lucky enough to land yourself a job. You have a fancy new business card and you're making some money.
But your job sucks, and the rat race you find yourself in is depressing.
Are you really going to do this for the rest of your life?
What just happened?
Six months ago you were making out with some dead beat in a dirty bar and loving every minute of it.
Now you wake up every morning and put on a gray (or maybe black) suit and wait for casual Friday to really get crazy.
You have to get out. Luckily there is a better way, and I'm not talking about going to law school or grad school to delay facing reality.
I'm here to tell you it's possible. Maybe not this minute, but there's hope. David Sweat and Richard Matt didn't break out of jail in one day.
The good news is that there's never been a better time to chart your own course. Forget the age old rules of working 30 years for the same boring company.
You may have to work for them for a couple of years, but here are six side hustles you can eventually build into a career so you can leave your shitty job behind.
1. Ride the freelance writing wave
You may have heard the saying "content is king." It's true. There has never been a better time for writers or anyone who wants to call themselves a writer to make some money. You can self publish a book and get instant distribution around the world for about $5. Tough to make a living this way, though. Look to write for other businesses and make a living. You can get about $20 to $30 for a 500 word post. Look on UpWork or ProBlogger to find tons of writing gigs. The best copywriters demand $100's for small phrases that drive sales.
2. Start transcribing
Don't want to have to think about what to write? Why not make money just typing someone else's content? You can type from home and make $20 an hour transcribing video or audio files to text in your underwear. While taking these freelance jobs, work on building your own transcription business. You can get transcribing jobs at TranscribeMe or Rev.
3. Become a social blogger
Everyone you know calls themselves a blogger nowadays. The reason why is that you can make money doing it. While there are millions of wannabes, you have to start somewhere. With the increased effectiveness of third party endorsements on sales, brands are looking to partner with bloggers. Build traffic to your website or take photos of yourself and build your audience on Instagram. You can then use sites like FameBit or Grapevine to find brands to partner with. With a large enough audience you can make real money.
4. Make commercials or videos
Is building a social following too much work for you? With sites like Fiverr, you can list your services and create videos for other companies. People are looking for a face to brand products or services online. While most posted jobs are just $5, I just spent a couple hundred dollars last week having someone (more attractive than I am) record a 30-second video for one of my sites. With an iPhone and a smile you can start making money from your apartment.
5. Get into retail arbitrage
It's got a fancy name but it's not that complicated. Find things for sale at local stores. Make sure they are selling for more online and pocket the profit. While this sounds like it can't be all that profitable, you would be surprised. Lots of people are making a living doing just that. Start by selling on eBay and work your way up the ladder to sell directly on Amazon. Use Amazon FBA and they will handle the shipping and returns for you.
6. Launch an online store
Ecommerce is booming and expected to continue to grow substantially over the next 5 years. This is where I see the most opportunity. Start working on an online store now and build your business while you're still working. Pick a niche and spend your nights and some weekend time to build your business. With hard work and perseverance you can build yourself a successful store and eventually kiss your job goodbye. It's never been easier and cheaper to start your own online store. I actually offer a free 5-step crash course on how to start an online store.
* * *
While I haven't done a deep dive here into any of these options, I've planted a seed. I don't want to gloss over the complexity of any of these strategies, but rather point out that your goals are attainable. These aren't paths to overnight success. Each one will take time to build up to a point where you can leave your misery behind.
Let me leave you with a wise quote from Dr. Seuss:
"You have brains in your head. You have feet in your shoes. You can steer yourself in any direction you choose. You're on your own, and you know what you know. And you are the guy who'll decide where to go."