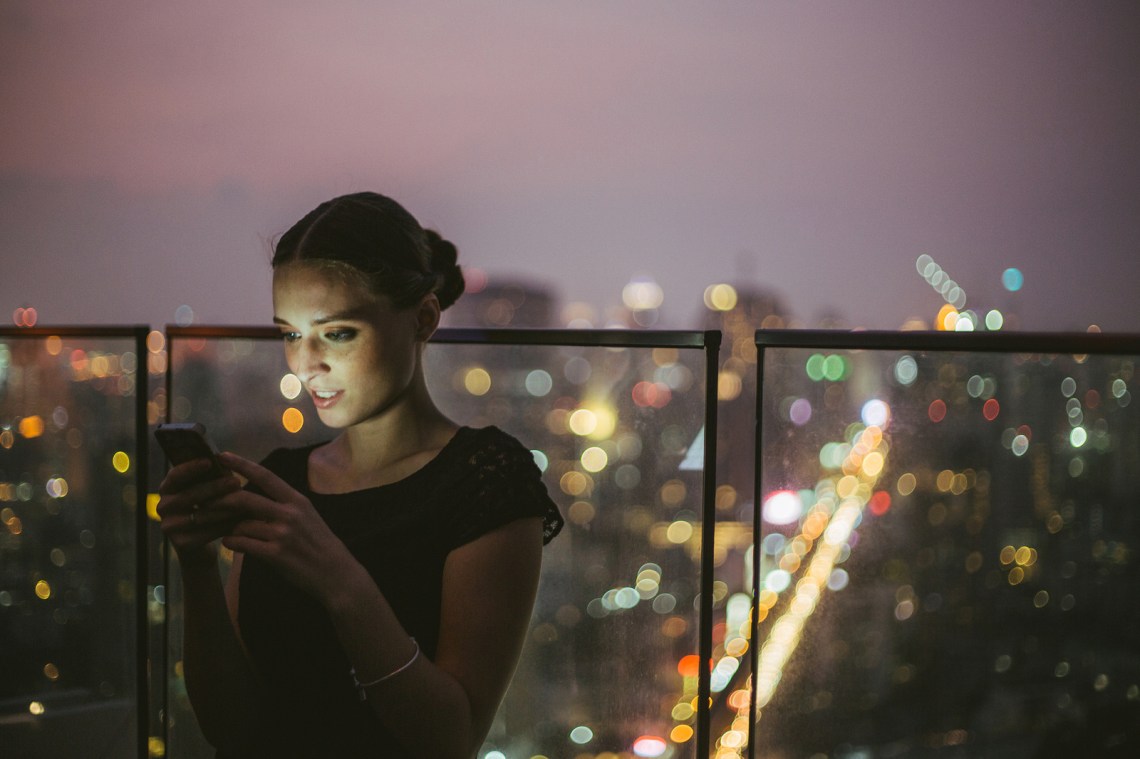 I love being online. I think a perfect night can be spent ordering food in, streaming a movie, messaging my friends, and snooping around Zillow.
But… after years (and years) of online dating, I'm so relieved that I'll never log into a dating website again. Not Match, not OkCupid, not another "free communication weekend" on eHarmony, not even that Pearl Jam dating site I tried. Online dating just didn't work for me. Or maybe I wasn't good at it.
But I learned a lot. And if I had to do it all over again, I'd approach online dating much differently. So here, dear singles, is my advice from the other side.
1. Avoid the pen pal trap. Schedule your first date ASAP.
It's a trap to easy to fall into: you meet someone online and they seem alright, but you'd like to get to know them better. So, you exchange email addresses or start texting each other. Before you know it, you're having regular correspondence with them. You share jokes and stories. Your relationship progresses to a daily check-in.
Finally, you meet face-to-face.
And you know — instantly — that you will never, ever, want to date this person. By then, you've put yourself in a terrible position. You've shared intimate details about your lives. You've become part of each other's daily routine. You've only just met, but you already have to "break up."
It's better to cut to the chase. If someone seems like a promising match, schedule that first date right away. Find out whether you have chemistry. If you don't, cut your losses and move on.
And one last thing: do NOT become their Facebook friend until you've sorted this matter out.
2. If you're serious about dating, skip the free websites and just buy a membership.
I spent years on OkCupid before I bought a membership on Match.com, and my experience on the paid site was remarkably different.
The men I met on OkCupid wanted to chat with me — for weeks. They wanted to do things like go for a walk or (real-life example) split a side of fries… for our dinner. Our whole dinner.
But most of all, they were in no hurry. They might not even log in to their account for days at a time.
The men I met on Match.com were much more motivated. They wanted to get to know me and find out whether we were a good match. And, they were far more likely to invest in a fun date.
I can only conclude that when someone is paying to be on a dating site, they're much more likely to make the most of that time. If you're looking for someone to commit to a relationship, you might have better luck with someone who can commit to a membership.
3. Just say 'no' to bad second dates!
Listen, this is good dating advice in general: do not go on a second date with someone who didn't dazzle you the first time.
When you're single, it's all too easy to convince yourself that you're lonely, or that you're obligated to go out with someone who likes you. But at best, this kind of thinking will lead to a short, crummy relationship.
I once went out with a man who talked about himself for TWO HOURS before he let me get a word in. I didn't have any fun with him, but when I got home, our online correspondence picked right back up. His emails were so normal (and charming, even) that I ended up on a second date with this man that I didn't even like.
By the end of a first date, you know whether you want to see that person again. Trust yourself. Move on.
4. Be interesting.
Sorry, but I'm looking at all you dudes who sent me a "Yo" or "What's up?" as a message and had absolutely nothing to say. I can only conclude that you're boring online because you're boring in real life.
The best thing you can do between browsing profiles is all the things that you like to do. Follow your favorite bands. Read your favorite authors. Volunteer for your favorite causes. Explore your favorite places. Then, when you find your soul mate, you'll have something real to talk about.
5. Don't overlook offline opportunities just because you're online.
One day, my friend told me that I might get along with her friend Billy. I quickly dismissed the idea. Somehow, agreeing to meet a friend-of-a-friend seemed scarily like a "blind date" in a way that meeting someone online didn't. She continued to tell me about Billy — for the next five months — until I finally agreed to meet him.
And it was as simple as that. We fell in love. Then we got married. Now Billy makes me happy every single day. Don't forget that your soulmate could be anywhere. If you want to find them, don't dismiss a promising opportunity.
*
So… you might disregard all of this advice and find the love of your life on OkCupid anyway. Maybe you'll venture onto a dating site and find a new, lifelong friend. Or maybe you'll decide that the single life is actually pretty great. Whatever you do, remember that everything could change in a day. Good luck.