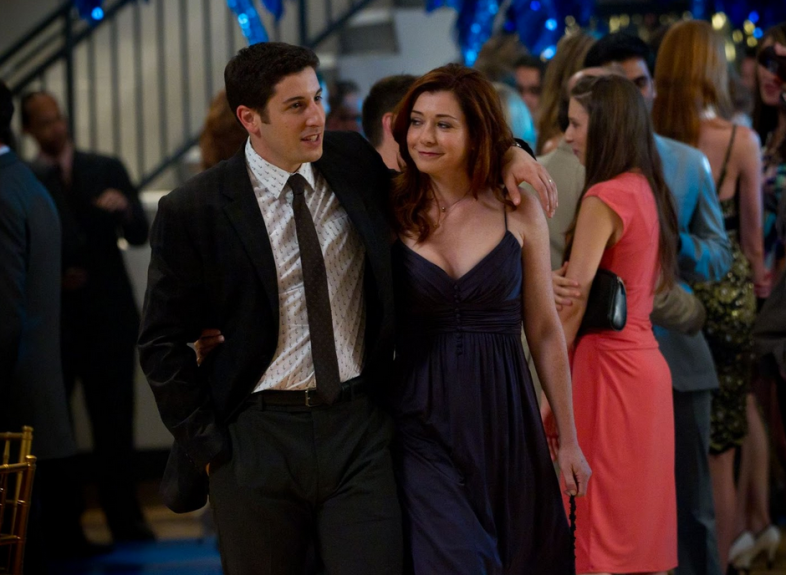 Once upon a time, you graduated high school. You thought to yourself, "gee with the way technology is headed, we probably won't even have a reunion. Or it will be some crazy, virtual, Zenon Girl of the 21st century situation." Facebook has forever changed how we keep in touch with our long lost classmates. Luckily, high school reunions are still a thing. You can post all the humblebrags you want, but at the end of the day there is nothing like showing off your new life in person. So how do you spike your high school reunion punch with some haterade and make the most of this classic milestone IRL? Simple:
Step 1: Crack open that yearbook, baby. It's time to prospect. Everyone knows high school reunions are about hooking up with the classmates you weren't cool/attractive/athletic enough for. Or you were just a classic teenage pansy. But that is all in the past. You are kind of a big deal now and will have your pick of the litter. Will it be the newly minted Silicon Valley mogul or the theatre nerd turned Broadway star?
Ps. DO NOT CIRCLE ANYONE'S YEARBOOK PHOTO, YOU ARE ABOVE THAT NOW. Put the winning list of names in your iPhone 6 notes or something to reference at the reunion when you are too sloshed to remember who your sober self deemed acceptable.
Step 2: Now that you have some short-term romance goals, it's time to start the real work. This is one time where your newfound Microsoft Excel wizardry won't do jack shit. It's time to hit the gym. Every day. You may already look ten fold better than the baby fat x braces era, but you want to really rub it in at the big event. The key is to keep this step a complete secret. Make sure to cover your tracks by posting all the free food you get at your job, using hashtags like #DecIsNOTTheNewJan so people think you will be just as out of shape as they are. This will eliminate the competition.
Step 3: Rally the crew. The Wolf Pack. You don't want to be stuck catching up with your immediate friend group at the actual reunion. This can quickly spiral into a situation where you are giving relationship advice to your BFF while your peers are doing tequila shots and having dance battles without you. If you make time to catch up with your homies in advance, you'll be free to spread your new-found social butterfly wings.
Step 4: Groom yo' self. We are talking complete home makeover here. 3 weeks out- Crest White Strips. 2 weeks out- haircut. Week of is the home stretch, so it really needs to pack a punch. This means mani/pedi's, waxing, and any other weird personal hygiene stuff you need to take care of. Get 'er done.
Step 5: Safety first. Depending on the location of your reunion, you will need to think about the drunken aftermath. We don't want any level of booze on the roads. If this is in fact a concern, just book a hotel near the event. That way you can host the unofficial after party. Everyone will forget that time you tried to throw a rager in high school and your mom came home early and proceeded to call everyone's parents.
Voila! Time to shine like the prom queen's tiara. Who should have won Most Likely to Succeed, Best Dressed, AND Life of the Party? You, you, and (yep) you.