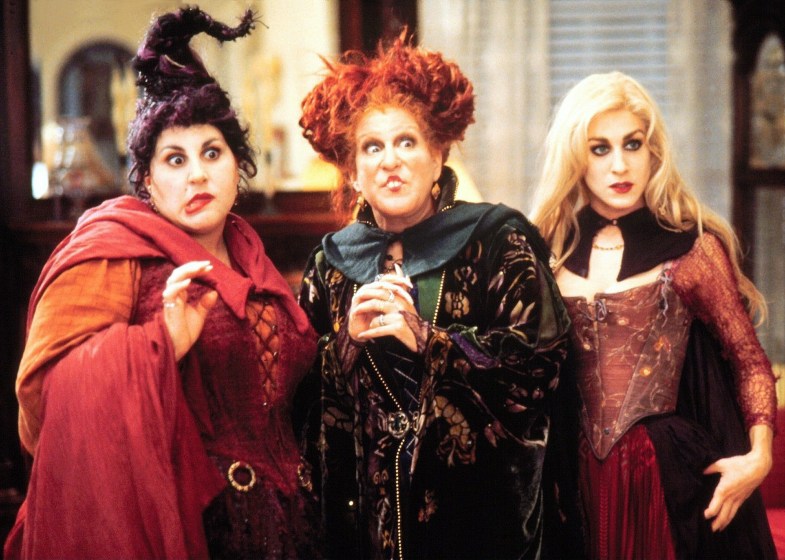 1. Hocus Pocus (1993)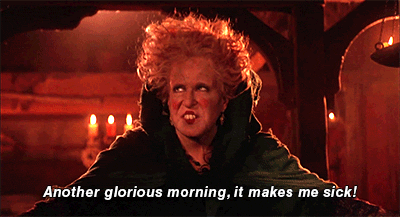 This movie is so near and dear to my heart, I cannot begin October until I sit down and watch this work of art. Everything about it is perfect. It has that Disney Channel Original Movie charm, badass witches, ~amazing~ special effects, and a KILLER musical number starring Bette Midler. THIS MOVIE SURELY PUT A SPELL ON ME, AM I RIGHT??
2. Halloweentown (1998)
YES IT'S ANOTHER DISNEY CHANNEL MOVIE. THEY'RE GOOD, OKAY?? This is a movie that takes place in a town that's all Halloween, all the time, and not much else in the world that sounds as fun as that. You know what's also good? Halloweentown II: Kalabar's Revenge. You know what's even better than that? A double feature of these babies.
3. The Addams Family (1991)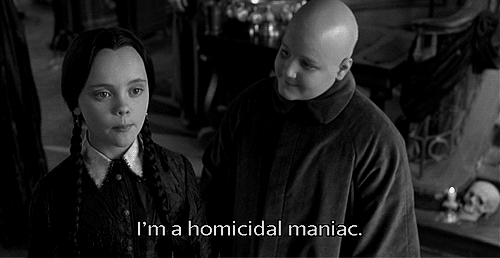 When you don't have time to go back and watch the original television series, this movie will do the trick quite nicely. It will get you right into the macabre Halloween spirit, and Wednesday Addams will have you laughing until you die (just as she planned).
4. Ghostbusters (1984)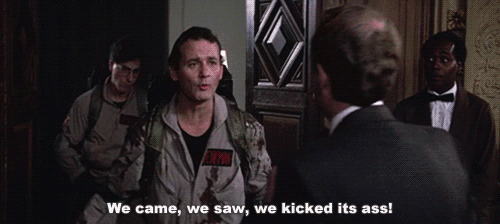 This is just an excuse to watch this movie. I'm always looking for excuses for why I HAVE to watch Ghostbusters again.
5. It's The Great Pumpkin, Charlie Brown (1966)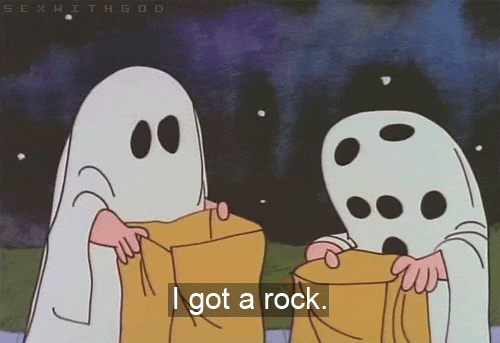 You haven't celebrated Halloween until you've watched this at least once. End of story.
6. Tower of Terror (1997)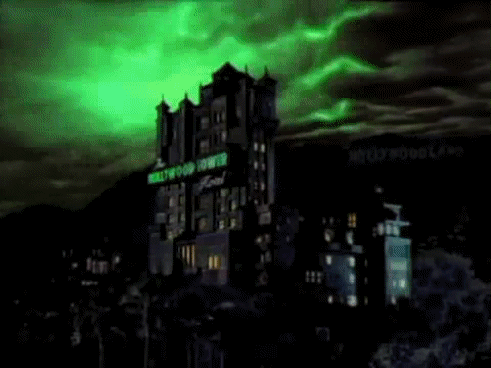 I'm gonna be honest: there were parts of this movie that DEFINITELY freaked me out as a kid. BUT. I'm older now. I've matured. I can almost ride elevators without imagining that I'm about to plummet to my death and spend the next 60 years trying to get to a party on the twelfth floor. Almost.
7. Casper (1995)
Can you believe this movie came out TWENTY years ago?? I surely cannot. (But if you take a look at the special effects, it seems a bit more believable.) This movie is so much fun, and Casper's uncles are hilarious/horrible/hilarious. It's about a friendly ghost, what's not to love?
8. Practical Magic (1998)
This romcom is worth watching for the cast alone. Sandra Bullock, Nicole Kidman, Stockard Channing, and Dianne Wiest are all witches, and the resulting magical escapades are hilarious. Whenever I watch this movie, I'm always incredibly sad afterwards when I remember that I'm not a witch. They just look like they're having so much fun (you know, with the exception of that whole curse situation).
9. Double Double Toil and Trouble (1993)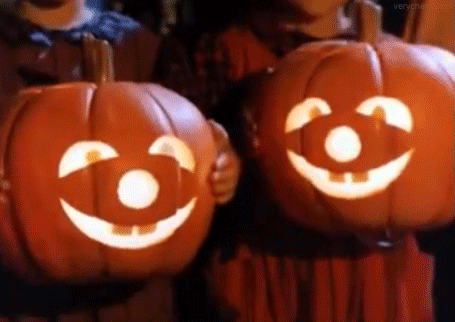 OKAY YES IT'S A MARY-KATE AND ASHLEY MOVIE. But if you're looking for an awesome movie that'll get you in the Halloween spirit, this has everything you need. Bobbing for apples, pumpkin carving, witches, a weird magical moonstone, and, oh yeah, CLORIS LEACHMAN. And we all know that any movie with Cloris is a movie worth watching.
10. Beetlejuice (1988)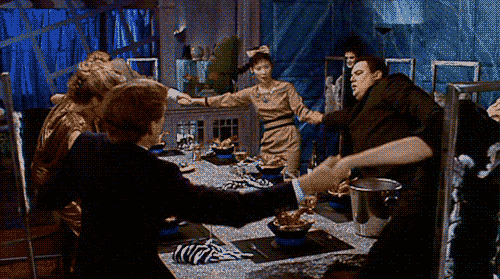 This movie is so weird, I actually have no idea why I like it so much. It's just a movie you have to watch, because if you read a synopsis or ask a friend to describe it, you'll be too weirded out to give it a try. It's so strange but so good.
11. Corpse Bride (2005)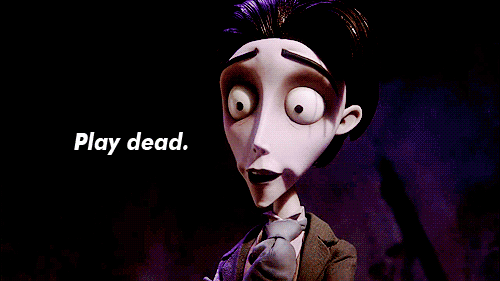 Choosing which of Tim Burton's movies I should include on this list was a surprisingly difficult decision because so many of them are appropriate! So let's just say you should watch all of Tim Burton's movies, okay??? Great. (But watch this one first, because it's really good.)
12. Buffy The Vampire Slayer (1997)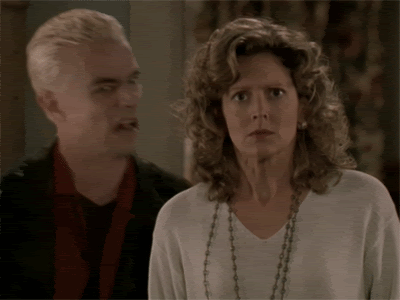 The show, not the movie (although if you want to go ahead and watch that, that's cool too I guess). If you're going to binge watch anything in October, this is the perfect show. Joss Whedon is on his A game here, and while it absolutely gets really creepy at times (looking at you, "Hush"), the show will make you laugh, cry, and hide under your blankets in the best possible way.
13. The Rocky Horror Picture Show (1975)
What's there to say about Rocky Horror? IT'S MORE THAN A MOVIE, IT'S AN EXPERIENCE. Okay cool. Watch it. The end.