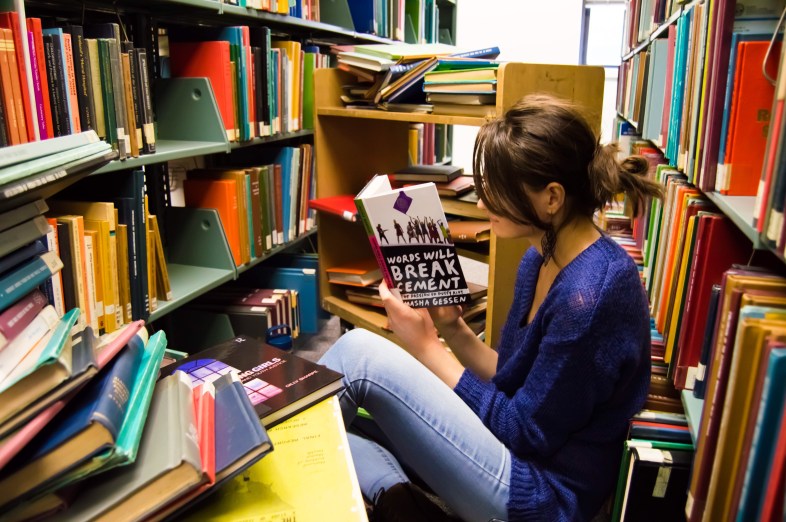 1. Since You've Been Gone by Morgan Matson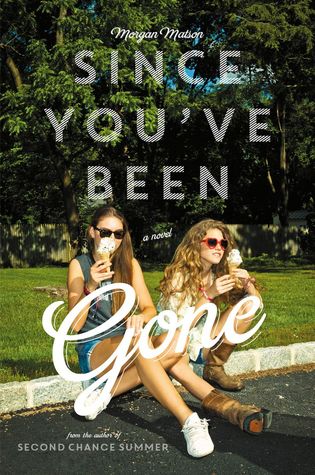 This YA novel follows Emily, a shy high school girl as she attempts to traverse her summer vacation without Sloane, her best friend. Sloane disappeared within days of summer beginning (don't worry, it wasn't a Gone Girl-type disappearance, but more of a her-house-is-empty-did-she-go-on-vacation-without-telling-me type of disappearance). The only thing Sloane left behind? A summer to-do list for Emily. The story's really about Emily learning who she is outside of her friendship with Sloane, and slowly uncovering a confidence within herself that she didn't know existed.
I probably would have been better off reading this book at the beginning of summer rather than at the tail-end of it, but whatareyagonnado. This is a really quick and fun read that's perfect for reading while off on a relaxing vacation. I honestly could not put it down, simply because each time I read a chapter I found myself in a much better mood than I had been in before picking it up. It's light, it's hilarious, and it's unexpectedly heartwarming.
---
2. Throne of Glass by Sarah J. Maas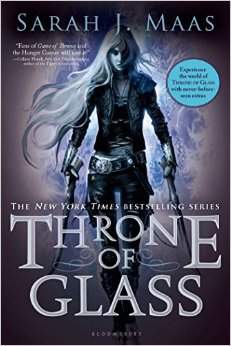 In this high fantasy novel, a legendary assassin is forced to compete in a competition against some of the realm's most brutal killers and thieves in order to win their freedom. The assassin? An eighteen-year-old woman who's been trained since childhood to be a fierce and effective killer. Throughout the competition, the assassin, Celaena, begins seeing signs that something evil is lurking in the castle and killing her other competitors. While still training and competing in the King's competition, Celaena must now find the source of this evil before it kills her too.
I'll admit: I'm a huge sucker for a high fantasy novel with a kick-ass female character leading the way, so this book was pretty much written just for me. There's action, romance, friendship, suspense, and just the right amount of creepy to keep you turning pages. Oh, and the sequel. LEMME TELL YOU ABOUT THE SEQUEL.
---
3. Crown of Midnight by Sarah J. Maas
Okay yes, this is the sequel to Throne of Glass, so I can't really tell you what this book is about without spoiling its predecessor. Let's just say that some stuff happens as a result of things that happened in the first book, and it's REALLY GOOD.
I rarely enjoy the sequels as much as I like a good first book. BUT. This book is so much better than the one before it. Maas takes the world building in this series to an entirely new level with this book, and I was actually left speechless by the end of it. The relatively short novel moves at a breakneck pace, and it's thrilling, emotional, and will leave you lunging for the next book in the series as soon as you're done.
---
4. Lock & Mori by Heather W. Petty
Ever wonder what Sherlock Holmes was like in high school? Or what James Moriarty was like in high school? Or what would have happened if the two of them had gone to the same high school and been friends and maybe even had a little romance? WELL YOU'RE IN LUCK. That's exactly what this book is about. Sherlock challenges Moriarty, a girl he just met at school, to try and solve a local murder.
If I'm being honest, I did not expect to like this book as much as I did. I tend to find the whole Here's an adaptation of classic literature with a twist: IT'S SET IN HIGH SCHOOL trope to be overused and often not done well. However. This novel isn't really a retelling, but Moriarty's origin story. When we first meet her, she's a likable person with a keen sense of right and wrong, who over the course of the story begins slowly morphing into the less-than-noble character in Sir Arthur Conan Doyle's works. While it's the first in a trilogy, I can't wait to get my hands on the rest of the books to see her full transformation.
---
Book I Didn't Read THIS Month, But You Should Still Read In General
---
5. Far From The Madding Crowd by Thomas Hardy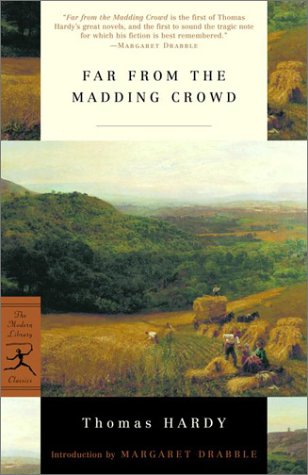 Set in Wessex, Thomas Hardy's fictional county in England, Bathsheba Everdene is an independent woman who inherits a farm. Instead of selling it or hiring someone to oversee it, Bathsheba decides to run it herself, despite the many people who don't think she'll succeed. Throughout the novel, she deals with both being a woman while doing a "man's job" and juggles romance in many forms.
I read this book in high school, and oh man, it's just lovely. While everyone is busy talking about all the classic romance novels à la Jane Austen, this book is just chilling on the bookshelves, completely underrated and a little bit forgotten. Not only is the romance in it just as good as anything you'll see in Austen's works, but there's less of the courtship politics and more action and… murder. Did I not mention that there's murder in this? So yeah, that's also pretty cool.

---